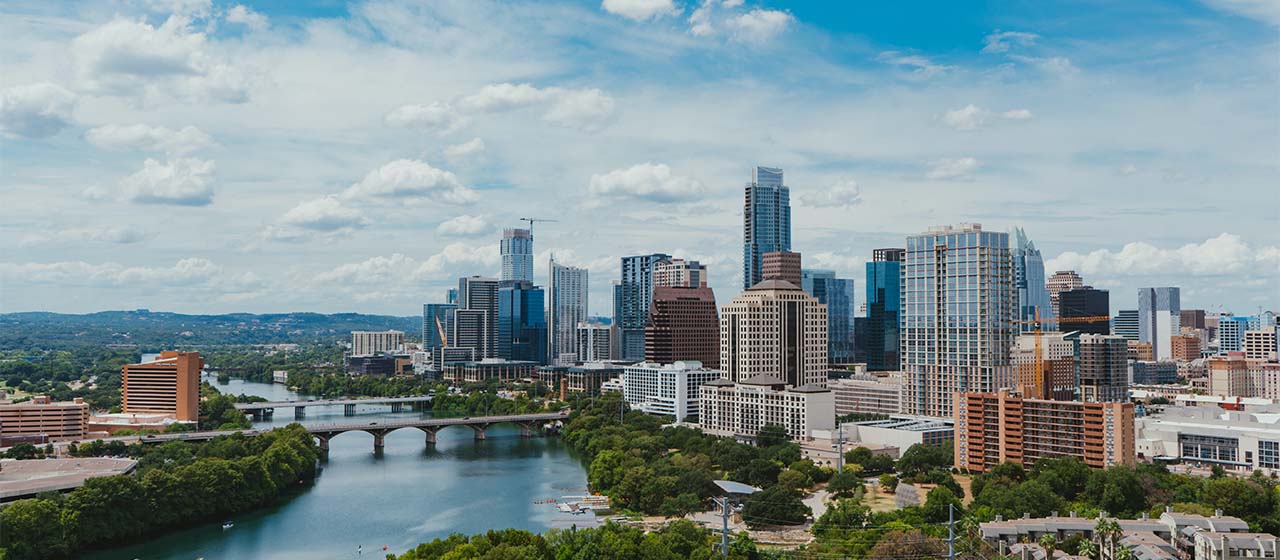 PODS portable storage units, services, and facilities in Austin
If you're looking for storage units or storage facilities in Austin, Texas, PODS is the most flexible, secure option.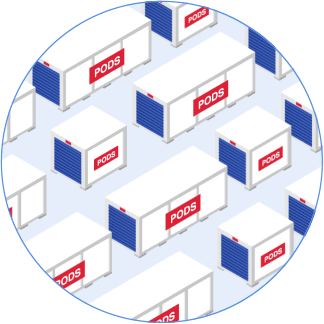 This may take up to 30 seconds.
We're searching over 200,000 containers to find you the best price.
Three PODS Portable Containers for the Perfect Fit
Large Container 16-Foot
Ideal for a 2-bedroom home, or up to 1,200 sq. ft.**
About the length of a standard parking spot
Comparable to a 10'x15' storage unit or a 20' truck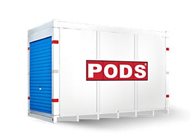 Medium Container 12-Foot
Perfect for a 1-bedroom home, or a 500-800 sq. ft. space**
Great for packing away things from 2 or 3 rooms
Compare to a 10'x10' storage unit or 15' truck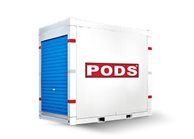 Small Container 8-Foot
Great for a studio or room of 500 sq. ft. or less**
A popular choice for college students
Comparable to a 5'x10' storage unit or 10' truck
Secure, convenient storage units for rent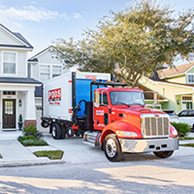 Skip the driving
You've got enough going on. We deliver your container to you, so you don't have to worry about renting a truck or making cross-town treks to a self-storage facility. How convenient is that? Very!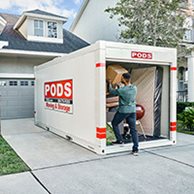 Get access anytime
Store a PODS outdoor storage unit in your driveway for 24/7 access to your stuff. Or keep it at a PODS Storage Center that's secure and climate-controlled. You can even mix and match!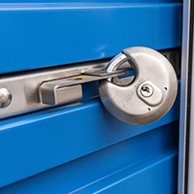 Keep your stuff secure
Your storage container is sturdy, steel-framed, and weather-resistant to safeguard your belongings from the elements. You own the lock and key, so only you can access your container.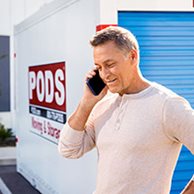 Stay flexible
Need to keep your storage unit longer than you planned? No problem. Want to move your container to another location or a different PODS Storage Center? We've got it covered.
PODS storage units vs. self-storage units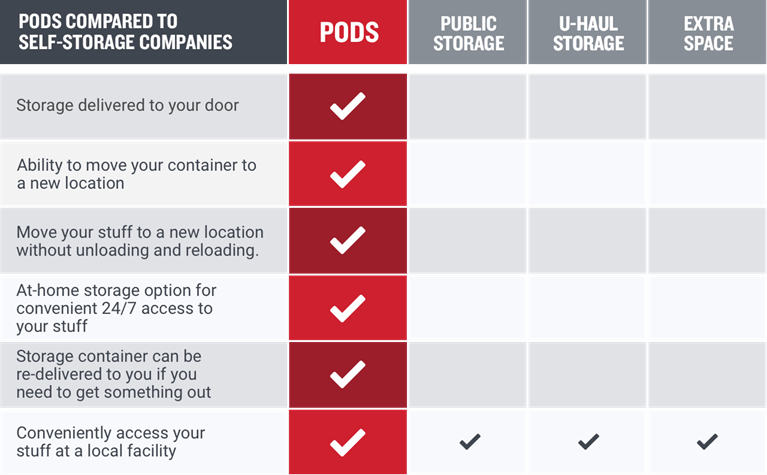 Public storage, U-Haul Storage, and other companies just don't compare.
Moving stuff into storage shouldn't take an entire weekend—and now it doesn't have to. PODS eliminates the need for driving by delivering a sturdy, steel-framed, weather-resistant container to your door.

Take all the time you need to load up and we'll pick it up and take it to one of our secure and climate-controlled storage facilities where we keep it until you need it again. Then we drive it back to you. Does your local self-storage facility do that?
PODS storage rental: The versatile solution for you@Model.Title.HeadingType>
Remodeling and renovations
Have a home remodeling project coming up? PODS on-site storage units are perfect for keeping things safely out of the way.
Extend your garage
Need a little extra room? No problem. Our containers offer convenient storage that gives you extra space at home.
Storage delivered to you
No more loading your things on a truck, only to drive across town to load it all in a storage unit. PODS containers are delivered to your home where you only need to load it up once.
Declutter and stay organized
Need a little help containing the chaos? On-site storage units help create the space you need to keep your stuff organized.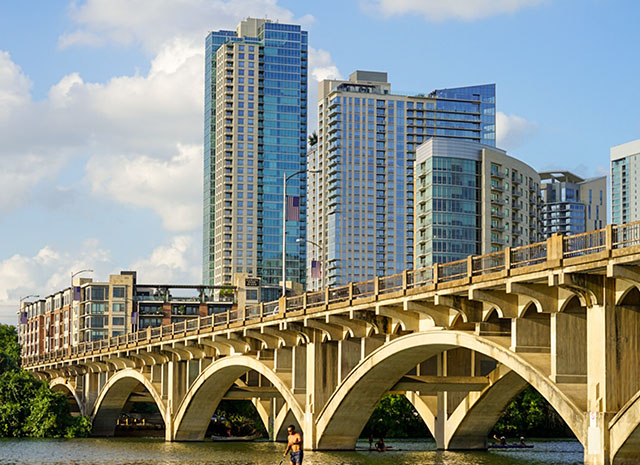 Moving to Austin?
When you make your move to Austin with PODS, you get a personalized experience with expert support. We help you choose your container size, deliver the container right to your driveway, give you all the time you need to load, and then we deliver it to your new place.
See Austin moving services
Storage units in Austin, tailored to your needs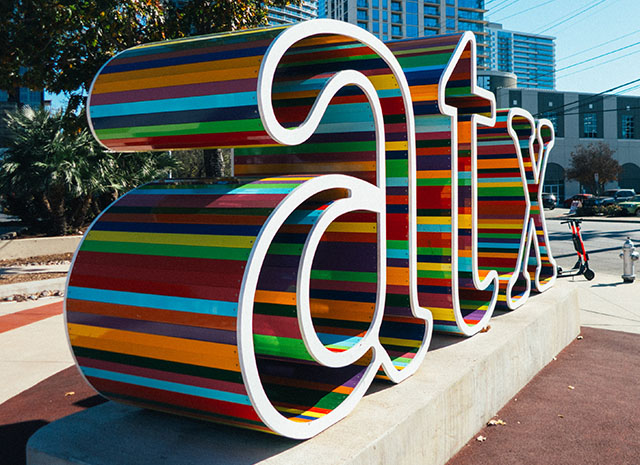 PODS containers are as unique as Austinites. Whether you're renovating, staging your home before a sale, or need a place to keep your festival grab unit next year's South by Southwest, PODS is the right call.
Choose the PODS storage unit size you want, take as long as you need to load it up, and keep it in your driveway or at a PODS Storage Center.
Get pricing now
Storing with PODS: Frequently asked questions
How much does an Austin PODS Storage Unit Cost?
PODS pricing for storage units starts at $149 per month. All pricing is month-to-month for added flexibility. Delivery and pick-up fees average $74.99. In most cases, delivery and pick-up charges can be waived depending on the duration of your container rental.

You may also be eligible for a discount offer. It's one of the many ways to save money storing your things with PODS moving and storage services.
How do I access my PODS Storage Unit in Austin?
Log in to MyPODS or call (844) 595-4303 to schedule an appointment, and we'll have your container ready for your visit.

Please note that we ask for advance notice of at least 24 hours, and in some cases up to 72 hours, before your visit.
How long can you store your stuff in a PODS storage unit?
With PODS, all storage rentals are on a month-to-month basis. Whether you're keeping the container on your property or at a PODS Storage Center, you can keep your container for as long or as little as you like. Unlike other storage and moving companies, there are no rigid schedules with PODS. Plans change. Just call us.
What can't be stored in a PODS container?
Hazardous materials such as toxic chemicals, gas, liquids, substance, material or waste, lawn mowers, motorized vehicles and illegal items cannot be placed in a PODS Container.
We also recommend that heirlooms, irreplaceable artifacts, deeds, legal notices, forms of currency and items that are not your personal property are not placed in the Container. Refer to your rental agreement for additional restrictions on what cannot be stored in the Container.
HUMAN OR ANIMAL HABITATION IS ALSO SPECIFICALLY PROHIBITED.
How does PODS billing work?
PODS storage rent is due on the day the container is delivered and continues from the same date on a monthly billing cycle thereafter until you are finished using the container. We accept all major credit cards and automatic payment (Canada does not accept Discover or ACH as a method of payment). You can also access your account and make payments online. Get more billing information.
Austin storage service areas
Austin | Bastrop | Buda | Cedar Park | George Town | Kyle | Leander | Pflugerville | Round Rock | San Marcos | Westlake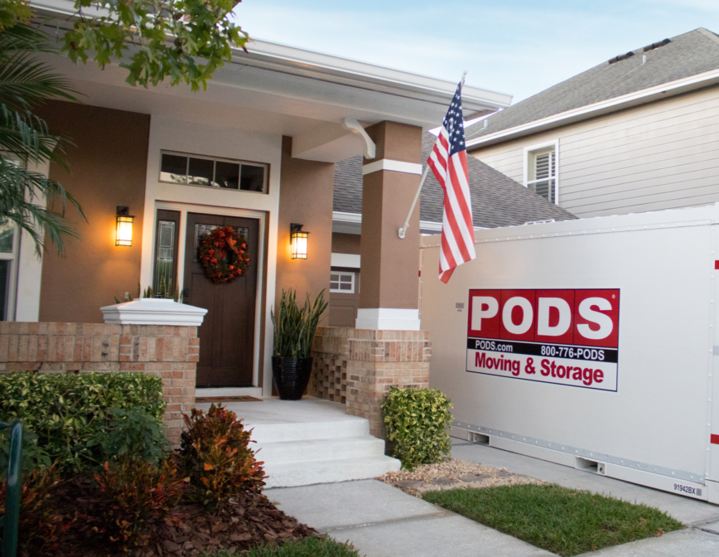 Austin Storage
Storage Facilities Near Me
Hutto Storage Center
101 Benelli Drive
Round Rock, TX 78664
San Marcos-Austin
2821 Leah Ave.
San Marcos, TX 78666
Learn more about moving to Austin@Model.Title.HeadingType>
Let's Get Started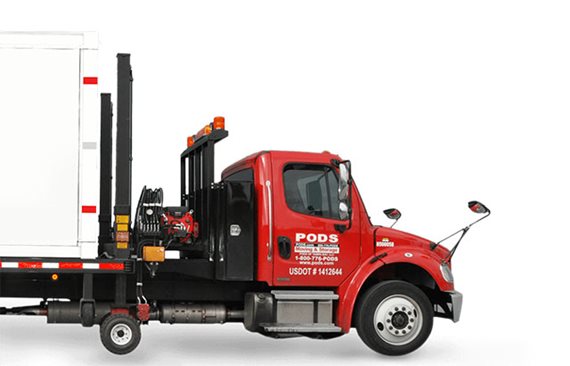 Choose the service you need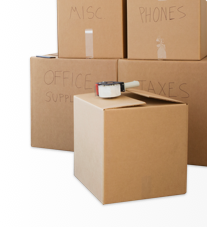 **Container sizes are for guidance only and may vary slightly. Dimensions are based on exterior measurements.