Wood Crating vs Shipping Containers: Which Is the Best Option for Moving Freight?
Looking to move or store freight? While there are a handful of options out there, you'll likely be left deciding between using wood crating or going with a shipping container. These two methods are sometimes referred to interchangeably, so it's especially important to know where they overlap — and where they differ.
Since knowing is half the battle, we're going to walk you through each option and cover the pros and cons of each so you can find the best solution for your needs.
What Is Wood Crating and How Does It Work?
Simply put, wood crating is the use of wood crate boxes to ship or store freight overland or via air. As the name suggests, wooden crating boxes are made of wood.
While smaller wooden crates can be made from wooden slats, larger crates are usually constructed with durable OSB boards nailed into a solid wood frame on all six sides. A large wood crating box usually has a wooden shipping pallet on the bottom that allows the crate to be lifted and moved by a pallet truck or forklift since they can be difficult to transport otherwise.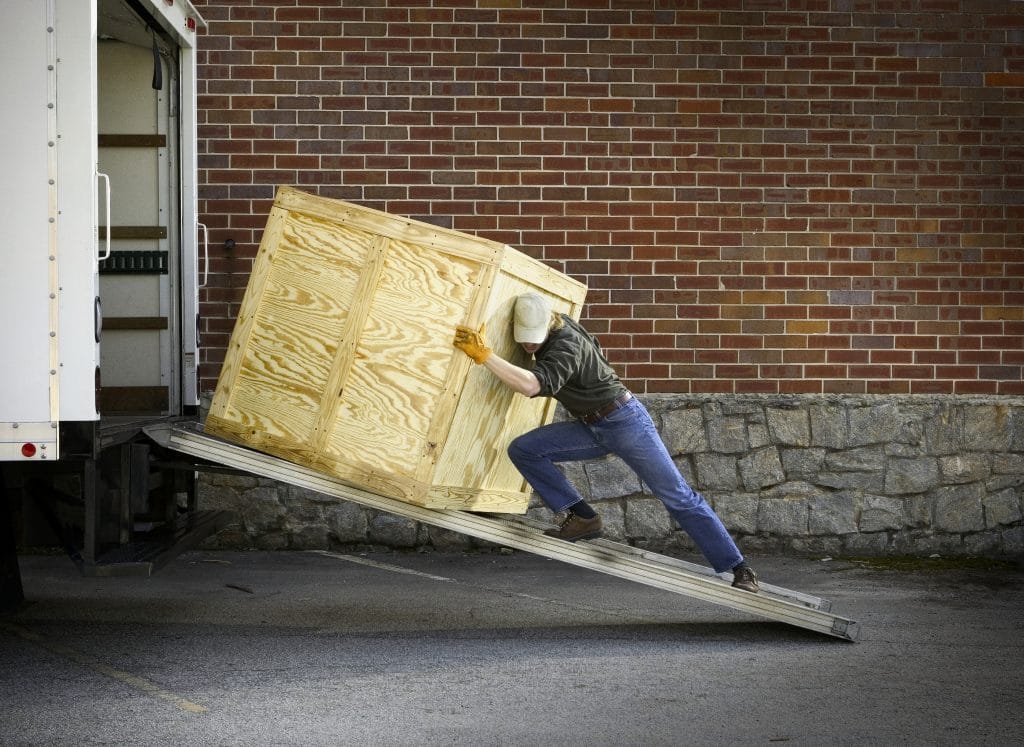 It can be hard to secure items inside the crate, so using wood crating for shipping is more popular when shipping singular large items like cars, furniture, or art. After loading, the crating boxes are nailed shut and must be opened with a tool such as a crowbar.
Pros and Cons of Wood Crating
Wood crates are a popular and affordable shipping option. However, while wood crating can seem like a big score for someone on a small budget, it's best for when you don't need access to items during the storing or shipping process. Once a crate is nailed shut, it's can be a pain to reopen and repack — especially if the crate was accidentally damaged at any point. Here are a few more things worth considering when it comes to using wood crates:
| | |
| --- | --- |
| PROS | CONS |
| Eco-friendly - reusable and recyclable | Hassle to repack once opened |
| Easy to assemble and customize size | Pesticides may be present in wood |
| Cost-effective design | Damaging insects may be present in wood |
| Made of a natural and durable material | Wood can be expensive |
| Lighter than steel shipping containers | May be damaged in rough weather conditions |
What Are Shipping Containers and How Do They Work?
Shipping containers are heavy-duty cargo containers used to ship large quantities or pieces of freight, usually overland on trains, ships, or semi-trucks. Shipping containers are typically made from steel. The container's corrugated sides are welded together for an airtight fit, and they are designed with hinged double doors at one or both ends for loading and unloading.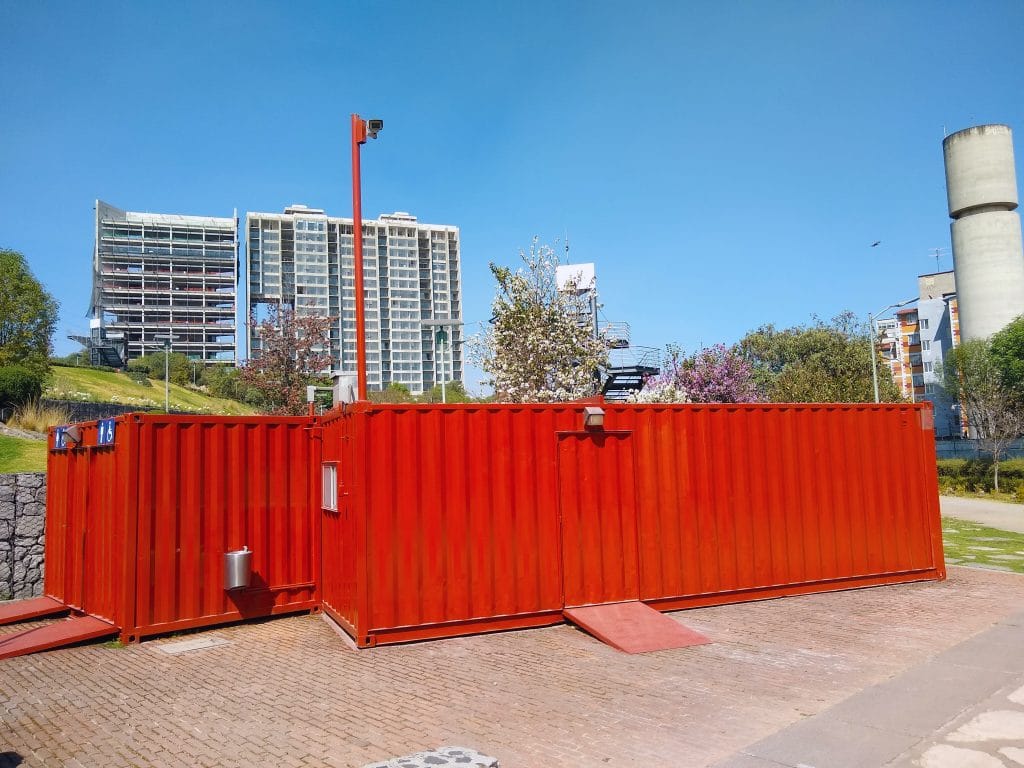 Thanks to their large size, shipping containers are often used when shipping larger items like cars or boats, as well as a way to keep a collection of items and inventory together in one place. Items can be secured during packing and any extra space can be easily filled by building holding barriers inside the container. After loading, there are several options to secure a shipping container, including using padlocks, alarm systems, crossbar locks, bolts, and a lockbox.
Pros and Cons of Using Shipping Containers
Storage containers are best used for large volume freight shipments or oversized items. Being able to ship or store everything in one place helps reduce stress, minimizes the likelihood of misplaced items, and offers superior security over theft or natural damage.
| | |
| --- | --- |
| PROS | CONS |
| Eco-friendly - easy to reuse or repurpose | Sometimes difficult to utilize all space inside |
| Offers high security and locking features | May be sensitive to extreme temperatures |
| Easily access inventory stored inside | Heavy to move |
| Can store large quantities of freight | Can be pricier than other shipping methods |
Is There a Difference Between a Shipping Container and a Storage Container?
The term 'shipping container' is often used when talking about some self-storage containers. While similar in style and design, many portable storage containers are made from a variety or combination of materials, including steel, wood, or bonded polymer. For example, while PODS portable storage containers can double as durable shipping containers for personal and commercial uses, not every storage container on the market is up for the task.
Pods Containers Offer the Best Of Both Worlds
For commercial users who don't want to compromise on quality or flexibility, PODS containers are an ideal storage and shipping solution for freight needs. We are an industry leader with over 20 years of experience, and we have a national trucking network and secure storage facilities. We work on your schedule and give you the option to store your cargo in your container before or after shipping takes place.
Our standard secure and weather-resistant portable storage containers come in three sizes to suit your needs: 16-foot, 12-foot, or 8-foot. With PODS, you can mix and match multiple container capacities to suit your exact shipping quantity. That way, you won't have to pay for empty truckload space or an oversized shipping container.
And, exclusively for our commercial partners, we offer an extra-tough 16-foot, all-steel commercial container option. All we need is approximately 24-hours notice to deliver or pick up your storage containers, which can be easily loaded and unloaded at ground level, at your own pace. Depending on location, we do door-to-door, door-to-dock, or dock-to-dock.
Ready to ship? Learn more about how PODS commercial storage containers can work for your freight needs no matter the size, budget, or schedule.
[maxbutton id="3"]
RELATED POST: Renting vs Buying a Shipping Container: A Comparison Guide
Get a Quote
Choose the service you need
Comments
Leave a Comment
Your email address will not be published. Required fields are marked *