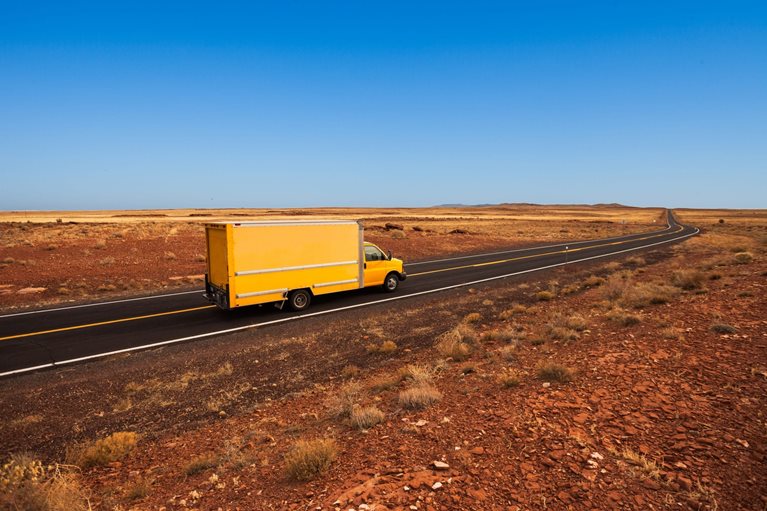 Moving Truck Rentals or Storage Containers: Find Out Which Is Best For Business Moves
Planning on moving your business? At one time, you either had to spend a lot of money on full-service movers — or they would use company time and labor by doing the move themselves with a moving truck rental. These two moving options often left businesses making a difficult choice where they would lose either way since both of these methods meant spending valuable resources.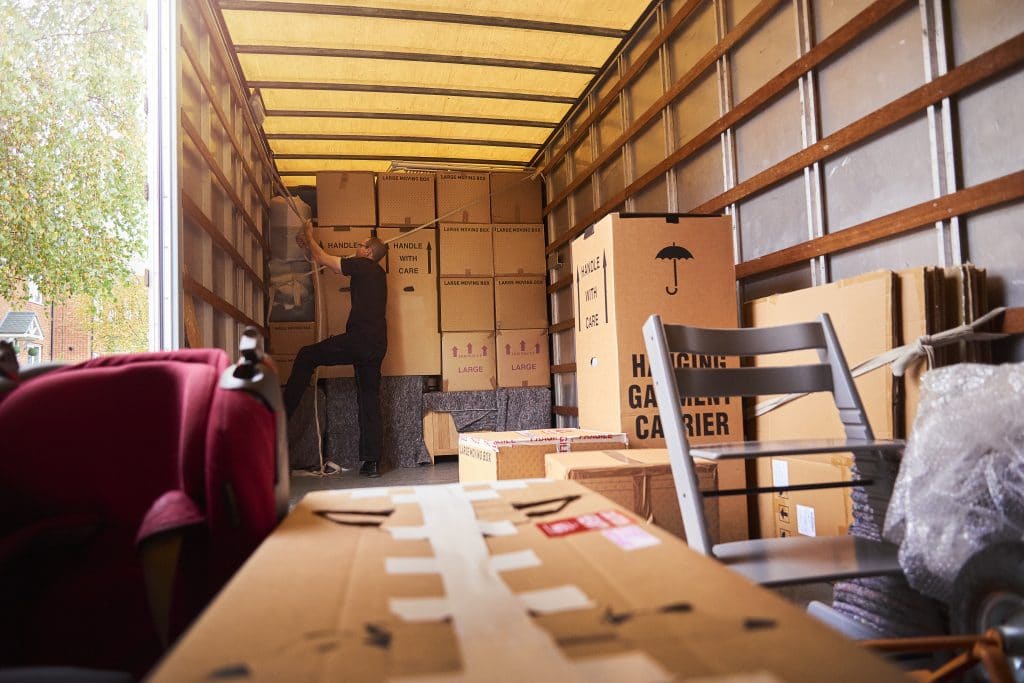 Luckily, times have changed and so have your options. If your business is on a budget, you're probably looking at moving truck rental companies and portable storage container services — like PODS.
So how do you know which route you should go for your business move? Read on to find out.
Sum up the Needs for Your Move
You first need to understand the scope of your move and your moving needs. Here's a list of questions to keep at the top of your mind to help you make a smart choice:
What are you moving to? Do you need to move your entire office or just relocate a single employee? Size matters.
Where are you moving to? When it comes to moving, distance is time and money.
What timeline are you working with? Is it flexible? Figure out how steadfast your timeline is and whether or not you want the option to stagger your move over an extended period.
How valuable are the items you're moving? Know the risk and reward of what you can and can't afford to lose during the move.
How much company time can you devote to the move? A cheaper option doesn't always mean it will be the least expensive.
Will you need storage at any point during your move? This is especially important to consider if you're renovating or have time between leases.
Using a Moving Truck Rental: The Good and the Bad
Renting a moving truck is often the cheapest option and provides the most options for size, but this bare-bones choice may require more work than you bargained for.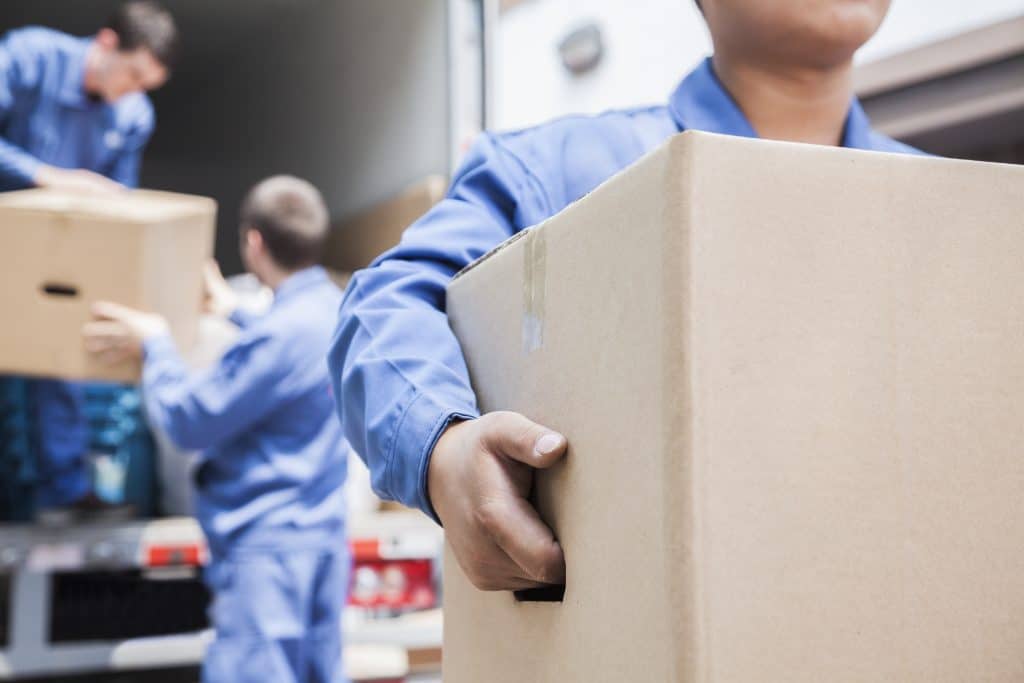 Some businesses may think they can't afford to go with another moving option and don't take into account the lost income from time and labor spent managing the move at every turn. Moving truck rentals can cost anywhere between $50 for a small local move, to $3,000 and up for long-distance moves.
| PROS | CONS |
| --- | --- |
| Usually the cheapest option | More company time and labor needed |
| DIY approach that lets you handle the logistics | No post-move storage options included |
| Several sizes available to tailor to your move | You have to do all the driving |
| You may have the option to hire professional help at various steps along the way | Depending on the size of your move, you may need to rent more than one truck |
| You'll have direct access to your things through the moving process | Truck theft and break-ins can be an issue |
| | Hidden costs (gas, lodging, insurance, fees for late returns, costs of damages, etc.) |
Flexibility is often a pain point for businesses that rent moving trucks because you're stuck working against the truck company's schedule and clock. The lack of storage included also makes renting a moving truck an undesirable option for businesses looking to space out their move over several days or months.
Pros and Cons of Portable Storage Containers
Portable storage container rentals (sometimes referred to as moving boxes) are a more flexible and secure business moving solution.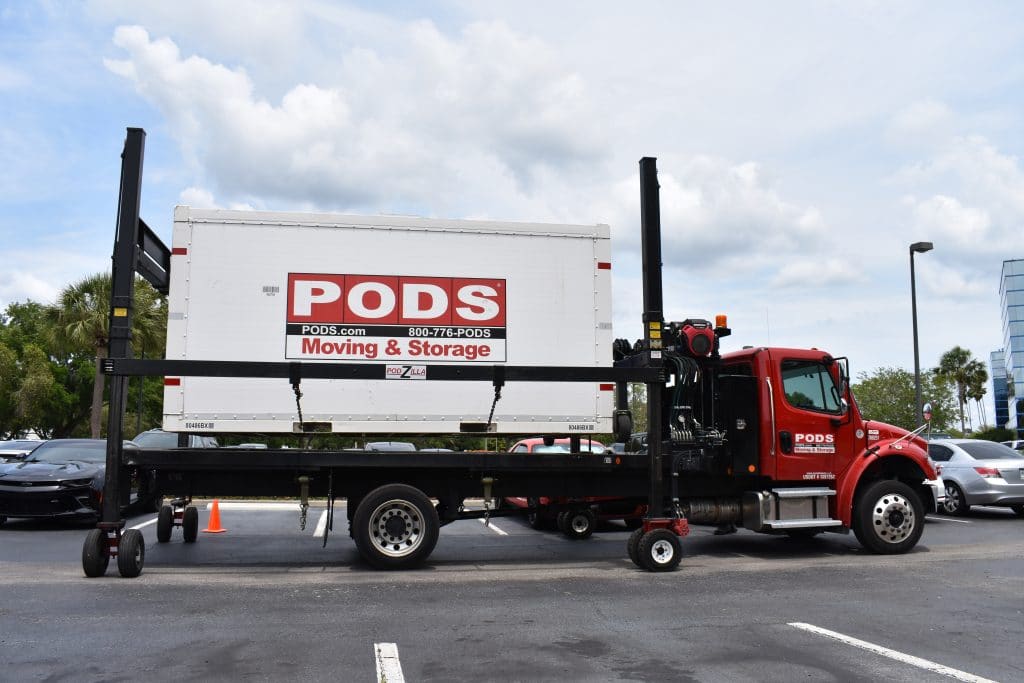 When you move with PODS, for example, storage container delivery, loading/ unloading, and container pickup is on your business' schedule. PODS will also handle all of the in-between, including the driving, logistics, and scheduling — so your business can focus on business.
| PROS | CONS |
| --- | --- |
| Flexibility with moving and delivery dates | May cost more than renting a moving truck |
| On-site or secure storage option available | Items not accessible while in transport |
| High-security containers keep your items safe | A driver moves the containers for you so you aren't always with your items |
| Damage rate is significantly lower than when using a moving truck | You have to find separate personal transportation to your destination |
If you're looking for a portable storage provider, PODS works for all types of business moves. We are the ideal choice if you're managing employee relocations, long-distance moves, and moves that require storage upon arrival at the desired location.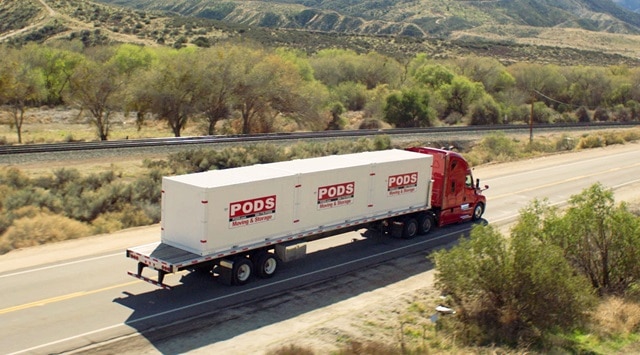 We also offer flexibility that many of our competitors can't, such as the ability to make schedule changes up to 24 hours in advance. We can even arrange for vetted professional packing and loading services to make things even easier.
Choosing to use storage containers over trucking rentals not only saves you time, effort, and stress — it saves you hassle. If you're interested in using portable containers for your business moving needs, check out the moving services we offer.
[maxbutton id="3"]
RELATED POST: Renting vs Buying a Shipping Container: A Comparison Guide
Get a Quote
Choose the service you need
Comments
Leave a Comment
Your email address will not be published. Required fields are marked *