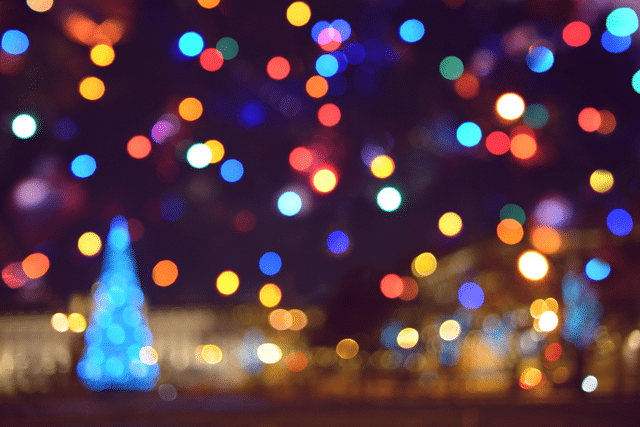 Growing Your Business With the Glow of Holiday Lights
TAP INTO THE WONDER OF THE SEASON
Americans love holiday light displays. Driving through neighborhoods to see homeowners outdo each other with electric decor has become a winter pastime. There's even a television competition dedicated to twinkling winter wonderlands, with homeowners spending hours and thousands of dollars a month on materials and energy costs.
BRIDGE SEASONAL DRY SPELLS
For business owners who work in seasonal trades, such as landscapers, hardware retailers, and other exterior business specialists, sales of holiday lighting can provide a vital revenue stream, replacing slowdowns during the winter months. Holiday lights are big business, with Americans importing more than $463 million in holiday lights from China (88 percent of the total tree light import market) in 2017, according to trade statistics from the U.S. Census Bureau. Light installations can range from several hundred dollars to tens of thousands of dollars, depending on the linear feet of lights and design complexity.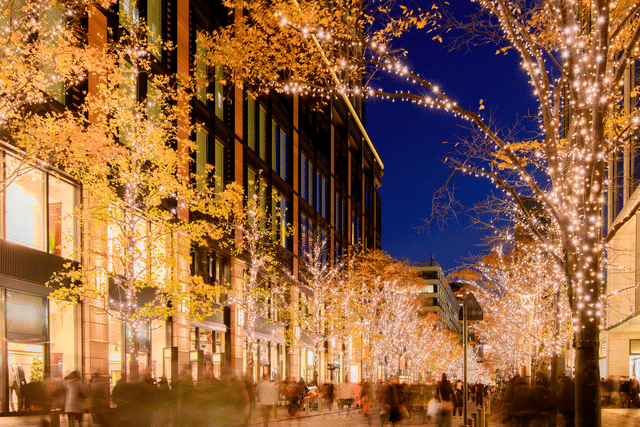 POSITION YOUR BUSINESS AS THE SOLUTION
Homeowners who need help with lawn care or gutter cleaning in summer, for example, might also want help with hanging their holiday lights and decorations. Potential clients may not have the time or knowledge to achieve the holiday tableau of their dreams. Or they may not want to risk climbing ladders to reach their roof line. Each year, an estimated 14,700 people land in hospital emergency rooms after suffering injuries related to holiday decorating, including from falls hanging holiday lights, according to the U.S. Consumer Product Safety Commission. Your business can position itself as the solution to their outdoor holiday decorating needs.
LEARN THE TOOLS OF THE TRADE
Adding exterior holiday light and decoration support to your list of services comes with some challenges, however. You didn't learn the lingo of landscaping overnight. It will take some time for you to learn the ABCs and LEDs of lighting decor. Professional landscape organizations may offer tools to help you get started. Do some background reading to see if merging these two services makes sense for you. Irrigation & Green Industry Magazine offers several background articles to get you started. The Christmas Expo by ProShow, Inc., held every year during the third week in July, features lighting vendors and classes for beginner to advanced decorators. If startup costs aren't an issue, buying into a holiday lighting franchise, such as Christmas Decor, The Perfect Light or Outdoor Lighting Perspectives is another option.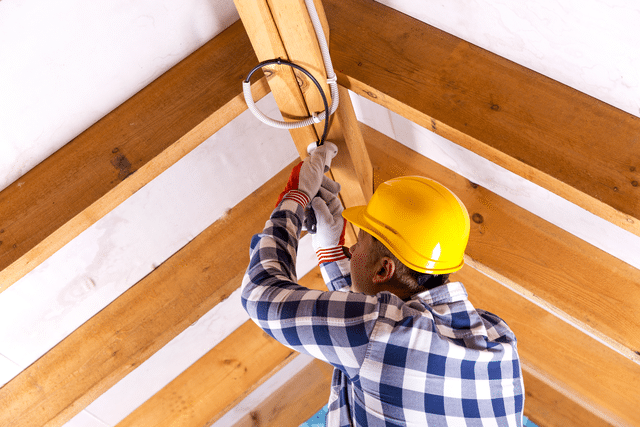 MAINTAIN CUSTOMER INVENTORY WITH STORAGE CONTAINERS
One of the first decisions you have to make is whether to sell or lease the holiday lights and decorations to customers. You might offer both options, as some customers have decorations they want to include (just be sure they're UL-rated for outdoor exposure and in safe working order). Either way, consider maintaining customer inventory in the off season. You can check and maintain the lights—and store them properly, avoiding a tangled mess—for next year or the next display.
PODS can provide pricing options for moving and storage solutions that you can then factor into a 'buy or lease' package. Different size containers and more than 200 Storage Centers nationwide keep customer inventory secure. When it's time to decorate again, a call to your PODS direct point-of-contact will ensure your PODS container is ready and accessible in the storage center. PODS can also deliver it to your business or the customer's location.
READ JUST YOUR CALENDAR
While many homeowners wait until the last minute for DIY light and decor hanging, your business needs to think at least three months ahead of time. By late September or early October, you'll have to start making sure the light strands work and finalize design solutions with homeowners. There's going to be some overlap between your landscape business schedule and your holiday lighting service. Your vehicle fleet might not be enough to transport both your landscape equipment and the client's decorating supplies. PODS offers logistics support coordinating pickup and delivery from storage to the customer's driveway.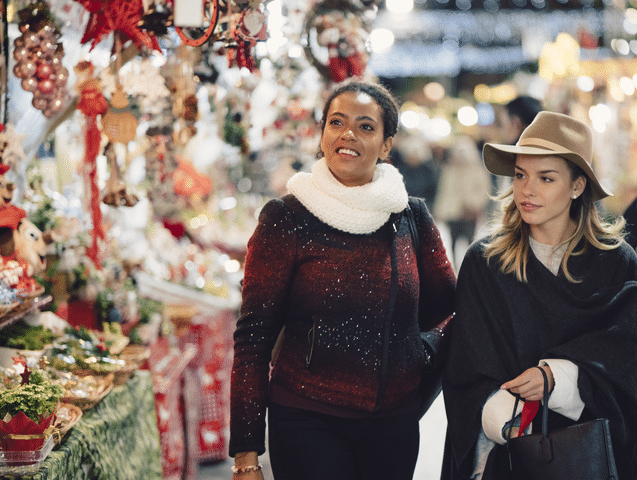 THINK OUTSIDE THE WINTER BOX
While the winter holidays offer the biggest boost to expanding your business into outdoor holiday lighting services, don't overlook other times of year. Lighting manufacturers make lighting strands and displays for nearly every occasion, including Valentine's Day, Easter, St. Patrick's Day, the Fourth of July, Thanksgiving and Hanukkah. Spending on Halloween decorations ties with spending on Halloween candy, with Americans forking over $2.7 billion in each category in 2017, estimates the National Retail Federation.
CONTINUE TO BUILD YOUR BUSINESS
As your seasonal lighting and décor business expands to include more and diverse customers — residential, retail, corporate or local municipalities — PODS scalable solutions adjust with your growth. PODS offers a fleet of more than 200,000 PODS containers and 600 regional delivery trucks. All locations offer 8-foot, 12-foot, and 16-foot containers, large enough for keeping large vignettes intact, such as pre-lit trees. And PODS has steel-framed containers that are sturdy and weather-resistant, so even if a light display takes several days to install, the decorations remain safe and secure.
CONTACT US TODAY
Want to develop solutions tailored to the needs of your business? Go to PODS.com/business to find out more about our services, or get a free online quote today.
[maxbutton id="1"]
Get a Quote
Choose the service you need
Comments
Leave a Comment
Your email address will not be published. Required fields are marked *