Take advantage of our limited time offer. Enter promo code HOLIDAY25 to save up to 25%.
See offer details
.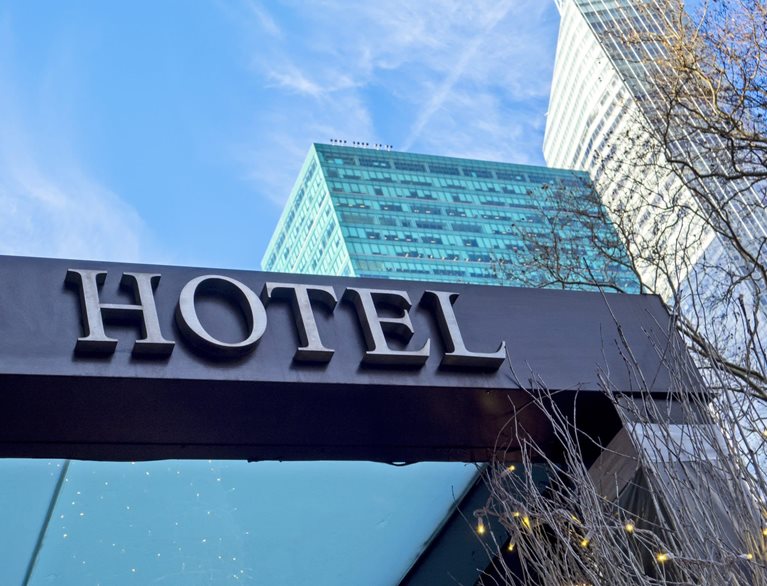 The Essential Disaster Recovery Guide for Hotels and Resorts
Before, during or after a disaster, hotels can shift from a convenient form of lodging to safe havens and a vital form of disaster aid. Sometimes the shift is driven by evacuation orders, forcing people to find alternate safe lodging miles from their homes. But often there's no warning — just the aftermath of disaster recovery to deal with.
For example, in September of 2017 an estimated 6.8 million Florida residents evacuated due to Hurricane Irma. More than 1 million evacuated the Carolinas due to Hurricane Dorian-related tornados and flooding in late August of 2019. In both cases, many people landed in hotels in neighboring states.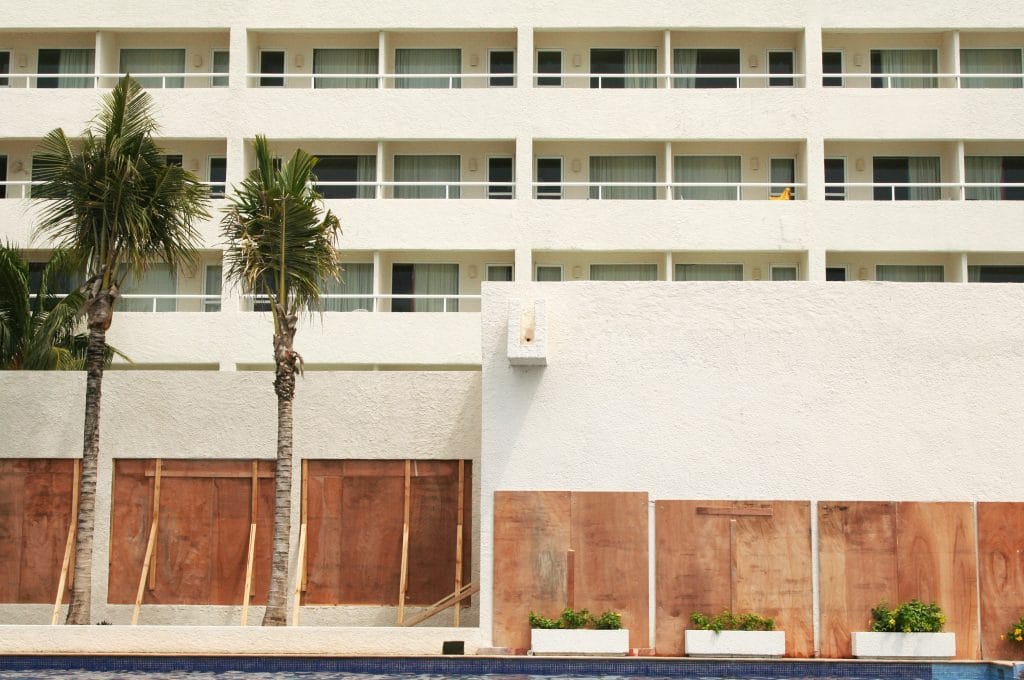 It isn't always easy to know when your hotel will be needed in this capacity, but it is possible to prepare. Ensuring a hotel is ready to serve in this capacity sends the message that people, and the community, can count on your brand — and that can enable your business to weather the storm.
Preparing for Disaster Recovery
Every year, hotels in the southern United States and the Caribbean find themselves in the path of hurricanes. Tornadoes threaten the midwest. In the north, winter blasts. Preparation starts well before storms strike. It's important that businesses devise a strategy based on safety and the ability to serve the community.
To ready your business for an influx of guests and for a smooth recovery process, your response plan should include:
Staff training sessions
Crisis drills that allow employees to understand their roles
Taking inventory of your supplies
Stockpiling provisions like water and canned foods
A risk assessment to prepare for the possibility of costly repairs
Servicing emergency equipment
An evacuation plan
Communicate a Sense of Hospitality
Communication, both to guests and employees, is critical to keeping people safe as well as demonstrating empathy and understanding to all guests. For example, chains like Marriott International and Hilton monitored Hurricane Dorian closely to determine whether they would need to execute storm protocols that include offering a "distress rate," waiving cancellation fees, easing pet restrictions, and evacuating or closing as necessary.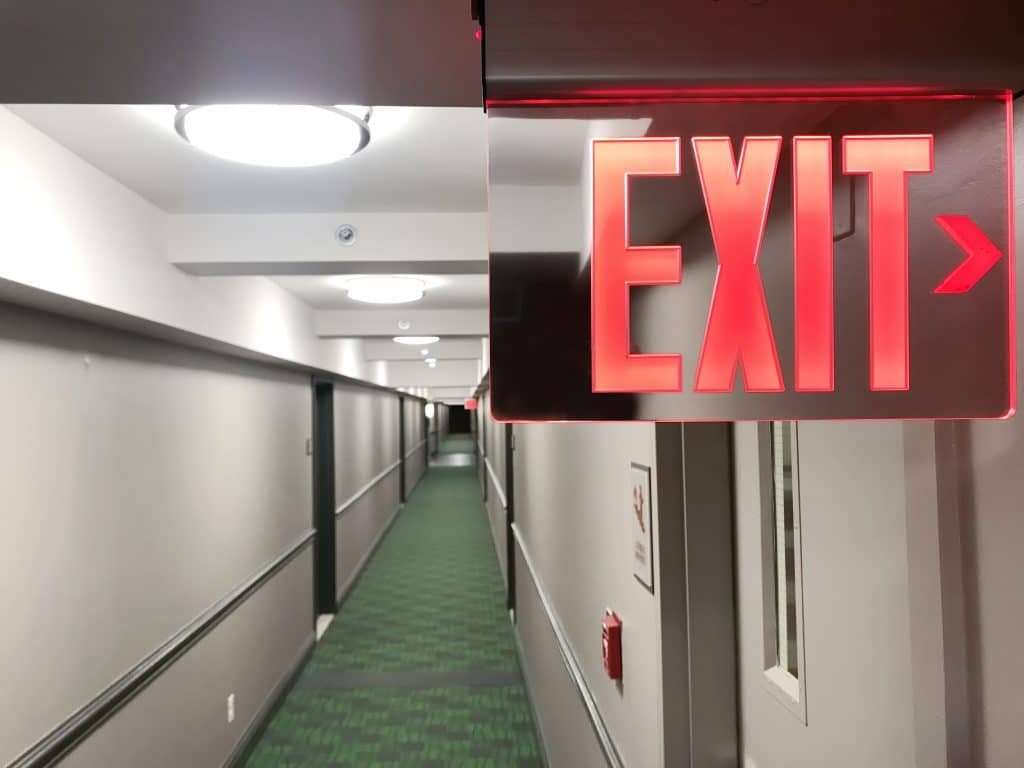 While the goal is to remain open as long as possible, it's important to express the possibility of a closure or other service limits to guests so they, too, can prepare. Share regular updates about your offerings and operating status via social media — where consumers can easily find it — and through news outlets. This approach can amplify your message.
A good communication strategy is also a must for keeping in touch with employees. You don't want your staff traveling unnecessarily through bad weather.
Keep Your Business Running Smoothly
While you're keeping the public informed of your plans, you'll also want to secure your business information. When a hurricane hits, restaurants routinely use backup cloud-based software to provide access to payroll and other crucial records if IT systems go down. It's a good idea for hotels to do the same.
Whether you have an incoming hurricane or blizzard, ensure emergency gear is organized and accessible. For example, your property might stock emergency generators. Generators could be kept on-site, but storage space is often at a premium. PODS could store your generators, and other emergency necessities, off-site inside a dedicated container in a secure storage building, bringing the container to your hotel on an as-needed basis in the days before a storm or immediately after an emergency event.
Consider forging relationships with other hotels and resorts in your area. Extreme weather can shift business priorities from beating out the competition to ensuring the safety of the community as a whole. Working with others allows you to coordinate and share resources and information throughout disaster recovery efforts.
Hotels should also have relationships with government agencies like the National Hurricane Center (NHC) and the Federal Emergency Management Agency (FEMA). They can offer best practices for an emergency response plan and provide accurate weather information and real-time updates.
Protect Your Valuables
After a hurricane, businesses could become targets for vandalism and theft. There's the potential impact of water, wind or other damage. In advance of Hurricane Florence in 2018, law enforcement officials in South Carolina advised citizens and businesses to take measures against looting. Safely storing valuables, sensitive documents, computers and other expensive equipment will help you get back up and running fast once the storm has passed.
A PODS container can help here as well, as a place to store equipment off site in a protected PODS storage facility. PODS containers can then be returned to your place of business after the threat has passed, with ground-level off-loading that makes moving everything back a snap.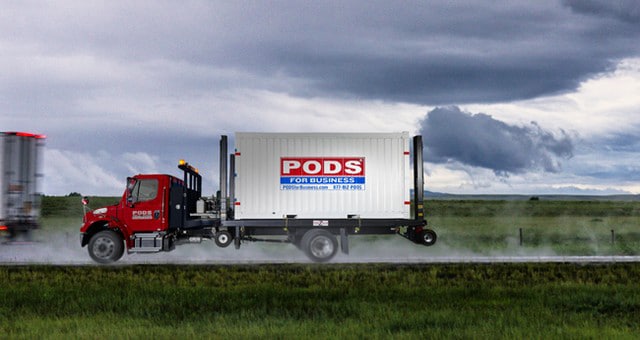 Disasters aren't predictable. The best way to deal with them is to ensure your hotel is ready for such times, with a disaster recovery strategy that works for your hospitality business and the community. Learn how PODS disaster preparedness solutions can support your hotel or resort.
[maxbutton id="1"]
Get a Quote
Choose the service you need
Comments
Leave a Comment
Your email address will not be published. Required fields are marked *