Take advantage of our limited time offer. Enter promo code HOLIDAY25 to save up to 25%.
See offer details
.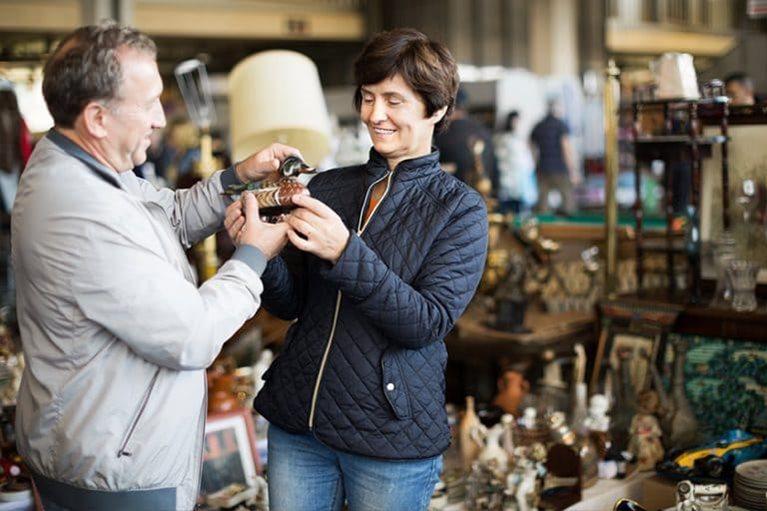 One of America's Oldest Flea Markets "Pops-up" Three Times a Year
There's a mile-long stretch of fields and pastures in western Massachusetts that has a not-so-secret identity as a flea market.
Several times a year, stretching back to 1959, the nondescript land in the town of Brimfield transforms into one of the oldest and largest outdoor flea markets in America— more than 6,000 antique dealers, 100,000 shoppers, and enough food trucks to feed everyone.
Antique dealers and collectors from throughout the United States and around the world travel to the Brimfield Flea Market to buy and sell antiques and collectibles. The six-day shows happen in May, July, and September.
Creating a flea market Mecca from nothing, and returning to nothing, requires logistical magic. Everything for the show has to be carted-in and stored on-site — there are few permanent structures at Brimfield, where motorhomes and vans often double as mobile warehouses and sleeping quarters.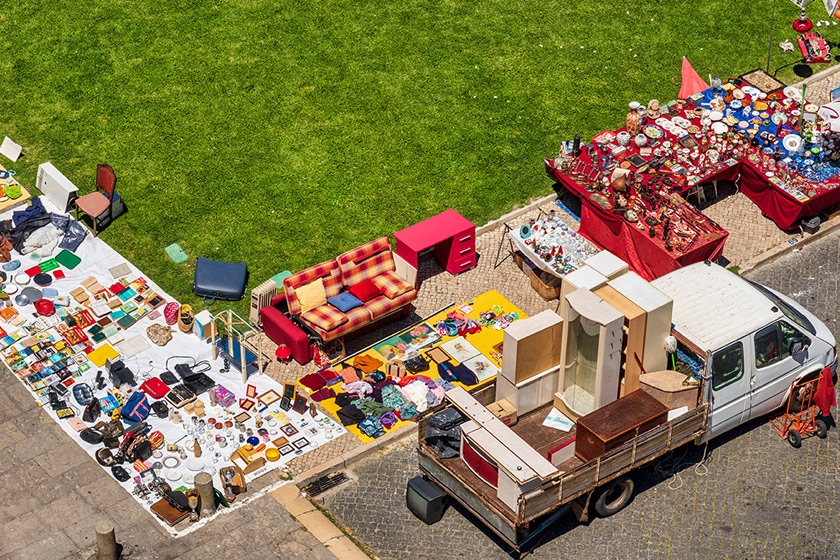 There's no marketing push, and little digital footprint.
Robert Wyss, a journalism professor at the University of Connecticut-Storrs, wrote the book "Brimfield Rush," about the market.
"What is especially remarkable is that this is a physical wholesale and retail marketplace in an era of increasing digital marketing," he says. "This is not something anyone, not the field owners or the dealers, can really control, and it is a remarkable organic phenomenon."
In fact, just as bees know what their roles and places are in a hive, all the vendors and organizers at Brimfield seem to be tuned-in to the same frequency.
A collection of unique shows
The flea market consists of 21 independent shows that pop-up in the fields on either side of Highway 20. As one website for the show notes: "There is no central headquarters at Brimfield. Each show field has its own management."
The independent fields at Brimfield organize themselves, and vendors are responsible for bringing in their own tents, trucks, and storage facilities. Everything from the cost for a booth space to the number of total vendors in a field is determined independently by each of the 21 shows that participate.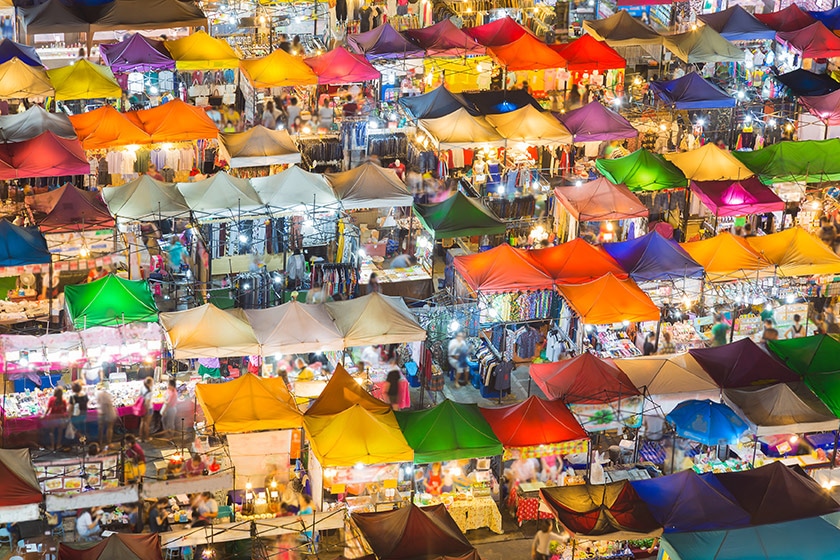 Each show also provides for its own utilities, such as electricity, porta-potties, and trash pick-up. Many sellers are regulars at every show, which helps expedite the process when it comes to setting-up and dismantling. Most vendors arrive on the day or evening before the show opens.
Set-up is a flurry of activity as tents pop-up, folding tables get positioned, and lots and lots of merchandise gets unloaded and organized. Some booths are roomy, while others use every inch of real estate, with vintage treasures often sprawling on the ground in front of vendor tents. Most set-up and unloading is done in less than a day, and then reversed when everyone packs at the end of the show.
Marketing for Brimfield is by word-of-mouth. Over the past 60 years, the venue has become well-known among buyers and sellers. Many of the show organizers can still only be contacted by telephone, and the show itself has a sparse digital footprint. That means reserving space and coordinating set-up is accomplished mostly by direct communications between vendors and show managers.
"Besides the obvious infrastructure issues, I think the biggest challenge for the various field owners is the need to work together, and to produce a product that draws thousands of professional and amateur antique enthusiasts each year," says Wyss.
unique fields at the flea market
One of the shows within the show is the Dealers Choice Antiques Show. It features about 400 dealers, and a map of its layout looks a bit like a subdivision development.
While the Brimfield Flea Market is very much of a treasure hunt for buyers, it's an important marketplace for vendors. "Dealers come to buy as well as to sell. It's serious business, and for many it's how they make a living," one vendor told MassLive.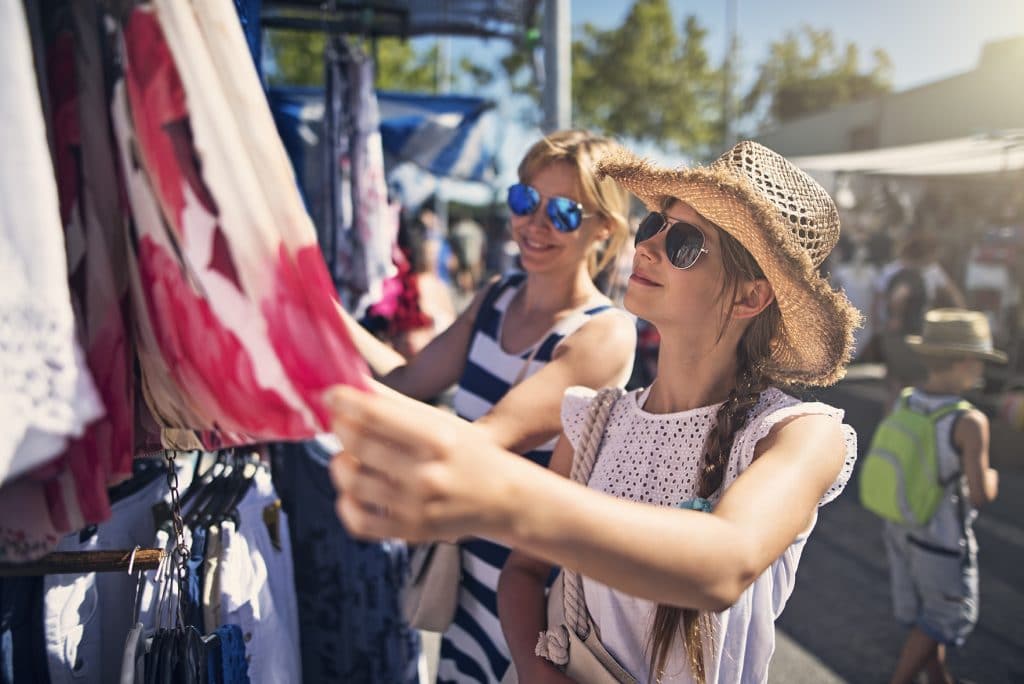 Just like with traditional retail, location matters at Brimfield. Pricing for booth space depends on factors such as foot traffic and visibility. Seniority often determines position, according to Brimfield Auction Acres.
Rusty and Kate Corriveau took over ownership of Brimfield Auction Acres in 2017. They've tried to make it easier for vendors to set-up earlier, in the daylight, instead of by flashlight the night before the show opens. They have started using social media for outreach, a big deal for what is still very much of an analog show. Unlike many of the other field owners, an active social presence provides a direct communication channel between buyers and sellers.
Trailers, rental trucks, and RVs provide most of the temporary on-site storage at Brimfield. While PODS containers have not yet become a common sight at Brimfield, they have the potential to offer an efficient storage alternative. Because PODS containers are mobile and easy to move, they add temporary storage in space-constrained venues.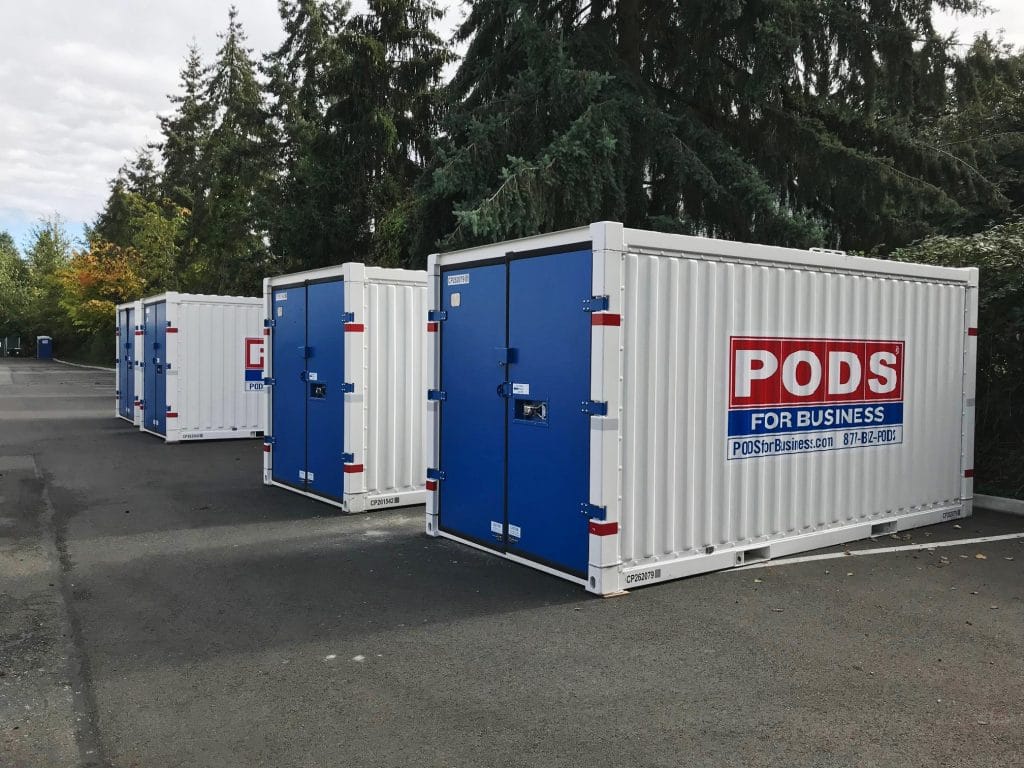 At Brimfield, for instance, PODS containers could be unloaded before the show, relocated to a parking area during the show, and then quickly brought back on-site for repacking. Or, they could be used as temporary pop-up structures where vendors can sell their goods.
Although the Brimfield Flea Market is in some ways a tri-annual marathon of organized chaos, it works. Vendors manage to navigate the labyrinth of fields in order to get their tents set-up in time for those first anxious buyers, who show-up at dawn on opening day. Rain or shine, the vendor village is always ready on time.
Six days later, on the last day of the show, everyone packs-up what's left into vans, trucks, and portable storage containers, and moves on to another show, or heads home — leaving behind just a field of dreams.
[maxbutton id="2"] 
RELATED POST: Tips for Running a Successful Pop-Up Booth at a Flea Market
Get a Quote
Choose the service you need
Comments
Leave a Comment
Your email address will not be published. Required fields are marked *