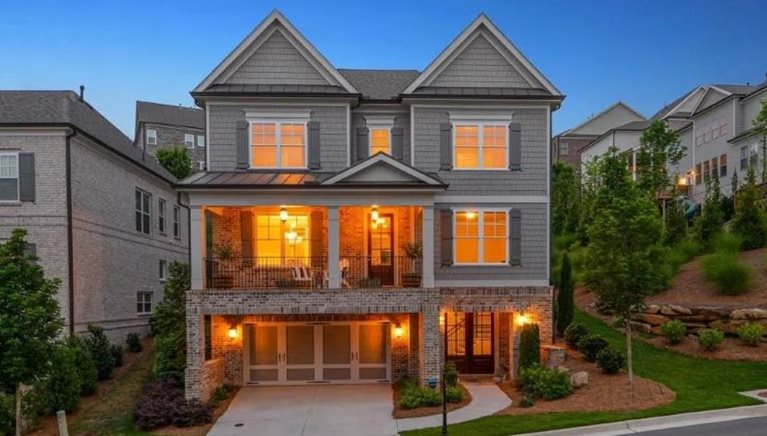 Looking for a Home in Smyrna, GA? An Insider's Guide to this Fast-Growing Atlanta Suburb
Voted one of the 50 Best Places to Live and one of the top 50 Safest Towns in Georgia, it's obvious there's been a lot of buzz going around about Smyrna, GA. And for good reason, too.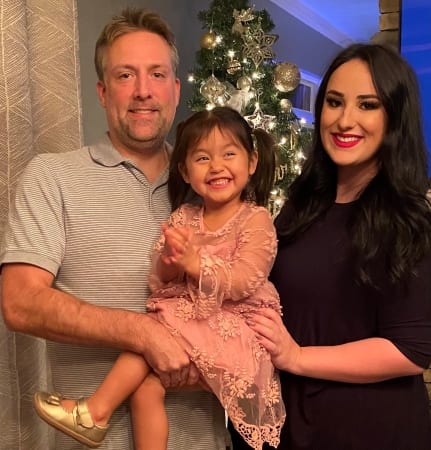 WHAT'S IT LIKE LIVING IN SMYRNA, GA?
"We have it all," Bellinetti says. "A rich history, a robust business community, a plethora of outdoor activities, shopping, dining and entertainment options. All of that together has cultivated a wonderful quality of life for our residents."
Speaking of residents, Smyrna is a medium-sized city with a population of a little more than 55,000 people — for now. It's ranked the 15th largest community in Georgia, but it's been growing steadily every year, gaining more than 30,000 residents from the early 1990s to 2010.
When it comes to culture, Smyrna shines as a diverse, young city with the average age just below 35. With great schools and neighborhoods packed with amenities, Smyrna makes a comfortable place to settle down and raise a family. However, there's also a relatively high proportion of young professionals in Smyrna, GA, making it a great choice for other millennials looking at relocating from another city or state.
A median home value of just over $270,000 makes Smyrna real estate some of the most expensive in Georgia, with the exception of Sandy Springs and Brookhaven neighborhoods. Still, Smyrna homes are considerably more affordable than in other large urban areas in the U.S. Fortunately, there are plenty of sizes and styles of homes available to fit your tastes and budget, from small apartments to spacious brownstones to palatial estates.
Cost of living in Smyrna, GA
| | |
| --- | --- |
| Average rent | $1,310 |
| Median sale price for homes | $271,600 |
| Median household income | $73,788 |
Sources: RENTCafé, Data USA
WHERE ARE THE BEST HOMES FOR SALE IN SMYRNA, GA?
Smyrna's main ZIP code 30080 features "many wonderful neighborhoods that include safe wooded streets with large lots and excellent walkability to shops, restaurants, grocery stores, and nearby parks — including new construction developments," says Bellinetti. For a property that really stands out, though, you'll want to be sure to check out these Smyrna neighborhoods and subdivisions:
WAKEFIELD ESTATES
Median price: $500,000
Type: Single-family detached
Typical size: 4/5+ Bed/3+ Bath
Neighborhood amenities: Low-maintenance sites; upscale cluster homes; swimming pool and gathering place; easy access to airport, shopping, business centers and interstates
PACES FERRY PARK
Median price: $500,000
Type: Single-family detached
Typical size: 4+ Bed/3+ Bath
Neighborhood amenities: Swimming pool; tennis court; 1 mile from historic Vinings Village
HERITAGE AT VININGS
Median price: $400,000
Type: Single-family detached
Typical size: 4 Bed/3+ Bath
Neighborhood amenities: Swimming pool; tennis court; clubhouse; 1 mile from Smyrna Market Village
OAK HILLS
Median price: $500,000
Type: Single-family detached
Typical size: 5/6 Bed/4 Bath
Neighborhood amenities: Oak trees, abundant greenery, and rolling hills; bordered by Heritage Park; sidewalks; swimming pool; fireplace-enhanced cabana; short stroll from Silver Comet Trail; energy-efficient, EarthCraft-certified homes
HIGHPOINTE AT VININGS
Median price: $650,000
Type: Single-family detached
Typical size: 5+ Bed/4+ Bath
Neighborhood amenities: Gated; easy access to Paces Ferry Road, I-285, I-75, and downtown Atlanta; short drive to Vinings Jubilee, Cumberland Mall, and Galleria Mall
ENNISBROOK
Median price: $400,000
Type: Single-family detached
Typical size: 4 Bed/3 Bath
Neighborhood amenities: Gated; swimming pool; tennis court
ARE THERE MANY APARTMENTS AND HOMES TO RENT IN SMYRNA, GA?
The short answer: Yes! An impressive 43% of households throughout the city are occupied by renters, and that may have something to do with the fact that apartments in Smyrna, GA, are plentiful and full of amenities. The Villages at Lake Park, for example, offers swimming pools, tennis courts, and a private club. Feeling like you need a meditation garden? You can get that at the Highlands of West Village.
With an average rent of $1,310 and average size of 1,014 square feet, the thought of living in this affluent Atlanta suburb seems pretty promising, right? But don't stop there. If you're more interested in a condo, townhouse, or single-family dwelling, take a look at those rental options, as well. Smyrna even boasts some impressive brownstones that may occasionally pop up on the rental scene.
WHAT ARE THE SCHOOLS LIKE IN SMYRNA, GA?
With a mix of "A"-rated public and private schools, children can certainly get a quality education in Smyrna. The schools that go above and beyond, according to Bellinetti? Teasley, Smyrna, and King Springs Elementary Schools from the public sector and St. Benedict's Episcopal School and Whitefield Academy from the private sector.
And Smyrna doesn't just offer education through high school. The city is also home to Fortis College, a secondary school that specializes in technical degrees such as dental assisting, nursing, IT certificates, and more.
HOW FAR IS SMYRNA FROM ATLANTA?
What's better than trying to memorize a map of Atlanta neighborhoods so you can hopefully avoid the congested Atlanta traffic? Just avoiding the traffic altogether. And living in Smyrna, you can basically do that. It's merely 10 miles or so northwest of Atlanta, and if you commute to and from Downtown Atlanta, you have easy access to the Perimeter (I-285) via Atlanta Road SE, Paces Ferry Road SE, or Spring Road SE.
If you don't have a car, no worries. The Cobb Community Transit (CCT) bus system provides public transportation for Smyrna residents, with links to the Metropolitan Atlanta Rapid Transit Authority (MARTA) rapid-rail network.
WHAT'S THE HISTORY OF SMYRNA?
The history of Smyrna dates back to the late 1830s, when a small religious encampment that formed on the outskirts of Atlanta became known as the Smyrna Camp Ground. According to Bellinetti, you won't regret visiting its fascinating landmarks, such as the old Log Cabin Church and Covered Bridge off Concord Road. Go ahead, make a day of it by stopping by the Chattahoochee River Park Access, too, and end on a high note with a visit to Olde Towne Vinings and its sophisticated eateries and shoppes.
WHAT ARE SHOPPING, ENTERTAINMENT, AND OUTDOOR ACTIVITIES LIKE IN SMYRNA?
Featuring all the hospitable benefits of a small-town community — including a bustling downtown area — Bellinetti says Smyrna has become a sports, shopping, and entertainment hub. Local attractions include the Atlanta Braves Battery, Roxy Music Theater, the Cobb Energy Performing Arts Centre (home of The Atlanta Opera and the Atlanta Ballet), iFly indoor skydiving, and the revitalized Cumberland Mall Corridor.
In addition, there's plenty to do around town without having to spend a dime! There are dozens of parks, Chattahoochee River trails, and the fantastic Silver Comet Trail for walking, running, or biking with the family. Fun fact: The Silver Comet Trail is 61.5 miles long and stretches all the way to the Alabama state border. Now that's what we call trailblazing!
WHAT ABOUT SMYRNA'S DINING SCENE?
"One of the most exciting developments about the local area is the emergence of the diverse culinary scene," Bellinetti reports. "Aside from the world-class eateries at the Battery, Downtown Smyrna and Olde Towne Vinings each boast an impressive offering of dining fare from around the world. There is also a fabulous food truck caravan that visits on Tuesdays in the spring and fall. Chefs and entrepreneurs from around the world have flocked to Smyrna due to its affordability and friendly environment."
MOVING TO SMYRNA, GA: NEXT STEPS
Ready to learn more about Smyrna? Scott Bellinetti's your guy. He's not just your go-to for all the current listings of homes for sale in Smyrna, GA -- he's happy to answer any questions you have about Smyrna in general. A native of Marietta, GA, Scott also knows the neighborhoods of greater Atlanta like that back of his hand in case you want to expand your search.
In the meantime, check out some other insider tips about essential moving supplies and moving must-knows. After all, you can never be too prepared.
See you on the Silver Comet!
(Credit for image featured at top: City of Smyrna, GA Government via Facebook)
---
Leslie Baker is a freelance writer and editor. She's had her fair share of moves throughout her life, but her passion is perfecting the art of truly making a house a home.
Get a Quote
Choose the service you need
Related Articles
Luxury Atlanta Apartments: 7 Midtown, Downtown, and Buckhead High-Rise Apartments That Will Dazzle You
Read more
Comments
Leave a Comment
Your email address will not be published. Required fields are marked *