Take advantage of our limited time offer. Enter promo code GET30 to save up to 30%.
See offer details
.
Take advantage of our promotion PLUS your added benefit of 10% off transportation with your promo code.
Need to store valuable items? You may be wondering, "Do I need climate-controlled storage? Or will a regular storage facility work?" The answer depends on a few factors specific to your situation and location.
If you choose to keep certain things in a basic storage unit, they can become damaged from exposure to extreme weather conditions. When your belongings are stored year-round (perhaps even for multiple years), temperature fluctuations or sustained high heat or cold can cause cracking, melting, peeling, and warping.
Climate-controlled storage may be your best solution for long-lasting protection, but it's a more expensive option than basic self-storage, so before you make the investment, it helps to know what climate-controlled storage is, the costs associated with it, and what types of items require this level of care.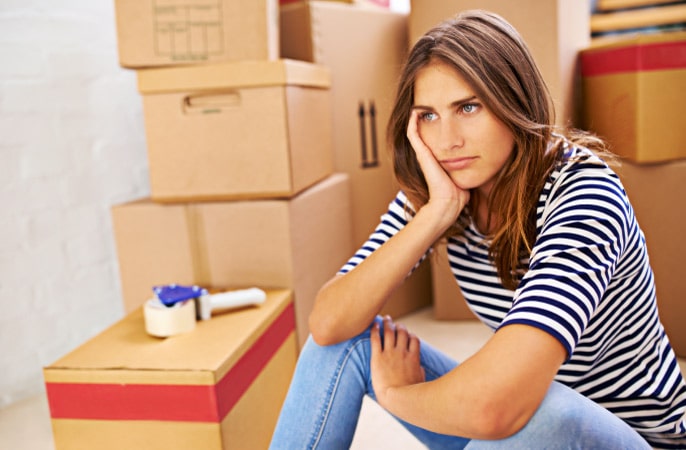 DO I NEED CLIMATE-CONTROLLED STORAGE?
With self-storage, you rent space — usually by the month — to keep belongings out of your home. You can store almost anything in your self-storage unit (more on that later) and dictate how things are arranged. One of the benefits of self-storage is you can add and remove items as necessary. Self-storage units come with different features and benefits, like climate control.
You can probably guess this from the name, but climate-controlled storage is a type of self-storage that maintains a steady temperature — typically between 55°F and 85°F — and is usually located in an indoor facility.
Climate-controlled storage not only keeps a steady temperature, but it's also sealed differently than a standard storage unit. It continuously circulates air, meaning the air inside remains clean. This creates better overall air quality, protecting your belongings and preventing you from opening the unit regularly to get some fresh air inside.
Climate-controlled storage units keep items protected from not only high or low temperatures but also humidity. The reason for this is because when heat and humidity combine, moisture is created. Keeping this consistent temperature range, creating a high air quality, and preventing humidity means the climate-controlled storage unit requires special systems that have to be installed, maintained, and powered. This is why they're more expensive than their regular storage unit counterparts.
Wondering how hot a storage unit can get if it isn't climate-controlled? It depends on a few factors, like season and weather conditions, but you can expect most non-climate-controlled units to reach 90°F or warmer. Surprisingly, the temperature inside a storage unit can be up to 30 degrees higher than the outside temperature. When that heat combines with moisture, it can wreak havoc on your things. And, while heat is usually a larger problem for sensitive items than the cold, extremely frigid temps can also cause significant damage.
What Is the Difference Between Climate-Controlled Storage and Regular Storage?Climate-controlled storage units are more sophisticated versions of self-storage units. Both are typically reserved by the month, but climate-controlled storage units regulate the internal temperature and humidity level, whereas self-storage units do not (think of self-storage units like a garage and climate-controlled units like the inside of your home).
TYPES OF CLIMATE-CONTROLLED STORAGE
If you already know your items require climate-controlled storage, you may want to consider which type of climate-controlled storage you need.
Heated storage: As you can probably guess, these storage units are typically found in cold climates. They maintain warm temperatures but don't feature moisture or humidity. These unit types are perfect for our friends in northern states and regions who need to store their things during the harsher winter months.
Air-cooled storage: When people think of climate-controlled storage, this type of unit is typically what comes to mind. These air-conditioned storage units produce cold air through water vapor. This type of unit could be used in almost any region, but you'd more likely select an air-conditioned unit in a warmer area or during the humid summertime.
Humidity-controlled storage: Some items require a certain humidity range (think fine wines, medical supplies, and artwork). These units are made for those belongings and extremely humid areas in the southern region of the U.S., like the Southeast.
HOW MUCH DOES A STORAGE UNIT COST PER MONTH?
Storage unit costs depend on various factors:
For starters, the facilities are broken down into two categories: indoor and outdoor. Indoor storage facilities typically have higher security measures and more controlled unit temperatures — even if they're not technically climate controlled.
Since you've made it to this point in the article, you know that besides indoor and outdoor, units can be climate controlled and non–climate controlled. Climate control is usually a pricier feature.
One of the most significant factors that weighs into storage unit prices is the unit size. Not surprisingly, larger units cost more than smaller ones.
IS CLIMATE-CONTROLLED STORAGE WORTH THE COST?
Items with a high value — be it sentimental or actual — should be kept in climate-controlled storage. The investment is worth the added peace of mind. After all, the point of storing your stuff is to be able to keep it around for later, right? If it's something you wouldn't keep in your garage, basement, or shed, it should likely be stored in a climate-controlled unit.
Here are some examples of things that will be more protected in a controlled environment grouped by type.
What Household Items Should Be Stored in Climate-Controlled Storage?
Metal
Furniture, appliances, musical instruments, and other items made of metal can rust when exposed to excess moisture. Keep them looking their best by keeping them out of traditional storage units.
Wood
Unless it's outdoor furniture made of teak or another sturdy wood, wooden furniture can stain, rot, and become significantly damaged if left in extreme heat or cold or moist conditions for an extended period.
Electronics
Even a small amount of condensation can render your electronics non-functional. If you're storing computers, televisions, stereo systems, and the like, it's best to keep them in a climate-controlled facility.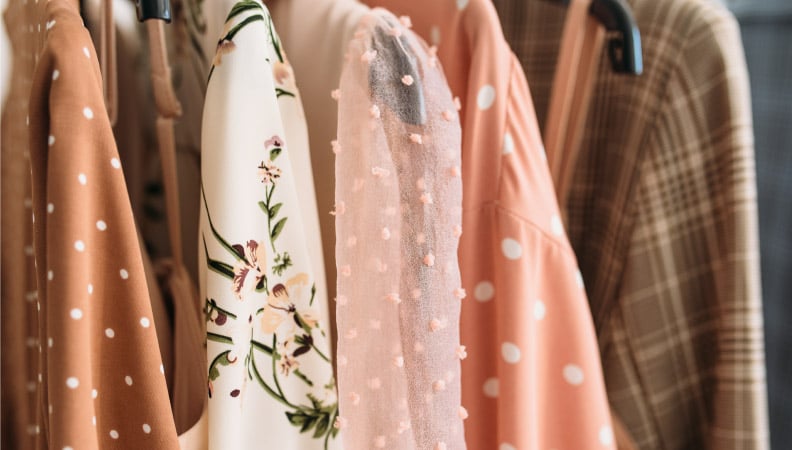 Fabrics, Furs, and Linens
Some clothing can withstand changing temperatures, but high-dollar pieces — like a fur coat, lace dress, or silk blouse — should be kept out of a standard storage unit to preserve the delicate material. The same goes for upholstered furniture and other fabric pieces.
Perishables
While we don't recommend storing foods, we understand wanting to keep your fine wine collection out of harm's way. Other perishable items to consider keeping in climate-controlled storage include makeup, toiletries, and medical products. The heat and cold can crack, melt, dry out, or taint your products.
Valuables
Moisture can degrade paint and warp canvases, so keeping valuable artwork in a protected space is best to preserve its quality. Water can also destroy paper materials, pictures, and other types of important documents, creating stains and illegibility that may make them invalid. Why risk harm or damage if you have priceless — or very pricey — possessions or collections like rare stamps, classic cars, or sports memorabilia?
UNSURE IF YOUR ITEMS NEED CLIMATE-CONTROLLED STORAGE? A FEW SIMPLE QUESTIONS CAN HELP YOU FIND OUT.
If the above description still leaves you scratching your head, don't fret. Here are some questions you can ask yourself to determine if your possessions would be better suited for climate-controlled storage.
Could this item rot, mold, or mildew if exposed to high temperature or humidity?
If this item was exposed to moisture, would it cause cracks, warping, or damage?
Do I live in an area with extreme temperatures?
Will I need to store my items for longer than a month?
Does climate-controlled storage fit within my moving budget?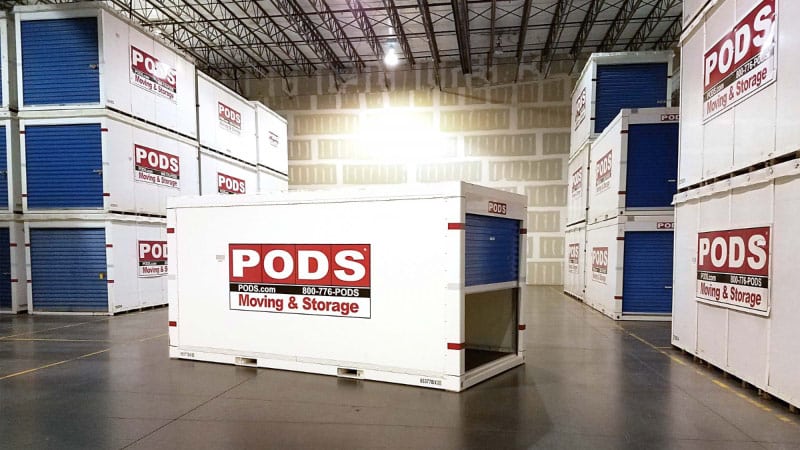 What Can Be Stored Without Climate Control?
If you're looking for a place to store moving boxes, off-season clothes, holiday decorations, and other general items, you probably don't need climate-controlled storage — especially if you don't need the unit for a long period of time. In addition to what we just mentioned, here are some everyday household items that typically do not require temperature-controlled storage:
Cars (unless they're rare, antiques, or collectibles)
General clothing
Patio furniture and gardening supplies
Kitchen items
Hardware
Curtains and drapes
Do I Need Climate-Control Storage in Florida [and Other Southern States]?
Before investing in climate-controlled storage, consider the weather in your location. If you live in Florida and have months of extreme humidity and high temperatures, you may need climate-controlled storage no matter what you're keeping in the unit.
However, outdoor conditions may not be an issue if you live in Michigan and only need to store some things for a few spring months. It all depends on what you're storing, what it's worth, and the weather in your area.
What If I Want a Storage Option That Protects From the Elements But isn't Strictly Climate-Controlled?
Climate-controlled storage is great — when you need it. But if your belongings don't require that level of environmental control, the added expense can be a real burden. Secure PODS Storage Centers, while not strictly following climate-control standards, offer a double layer of protection from the elements: the containers and the facility. Additionally, PODS Storage Centers aren't open to the public, and access is only available by appointment — unlike conventional self-storage. 
Once you've made the decision to use a storage unit — whether it is climate controlled or not — some of the main features you'll want to consider are security, easy access to your belongings, and excellent customer service. And fortunately, PODS can check all of those boxes.
When you select a PODS portable container, you're getting more than storage; you're getting flexible solutions that come in a variety of sizes — made to meet your specific needs. Plus, after you order and load your container, PODS will personally deliver it to a secure storage center, where your things will only be a phone call away.
WHAT CAN I NOT KEEP IN A CLIMATE-CONTROLLED STORAGE UNIT?
So many things can be kept in a storage unit. If it fits, it's fair game, right? Well, almost. Here are some items that will likely be prohibited from your storage unit, whether or not it's climate-controlled.
Food and Other Perishables
As we said before, keeping perishable items in a storage unit is not a good idea, even if the temperature is regulated (fine wines do not apply). A controlled temperature isn't the same as a refrigerator, and storing them in your unit is a surefire way to get mold. If it's not something of high value, we suggest throwing it out instead of moving and storing it.
Firearms
Storing firearms in a storage unit is typically illegal because of liability issues. If you have an antique gun collection or another extenuating circumstance, you should discuss this with your storage unit provider.
Hazardous Materials
Again, you can't keep acid, gasoline, fireworks, narcotics, paint, propane, kerosene, and other potentially harmful materials in a storage unit for liability reasons. It's a recipe for disaster.
Living Things
No, we're not talking about people (that should go without being said)! Plants, ash remains, and pets shouldn't be kept in storage. It can't be stored if it grows or breathes (again, fine wines do not apply).
Money
You're not Scarface. Keep your cash in the bank where it belongs. And speaking of banks, chances are your chosen financial institution offers safe storage lockboxes for smaller valuables, like gold, rare coins, jewels, etc. This is a good alternative to climate-controlled storage, which is better suited for larger items.

HOW DO I PREPARE MY THINGS FOR A CLIMATE-CONTROLLED STORAGE UNIT?
Here's some good news for you: If you're packing your possessions for a climate-controlled unit, you don't have to worry as much about protecting them from the elements. We're not saying throw caution to the wind — damage can still happen, after all — but you won't have to worry about laying down tarps or wooden pallets to shield your things from mold and mildew.
You'll still want to prep your things for the unit (following the manufacturer's instructions). Here are some steps to take to ensure they maintain their quality:
Wipe down furniture and add wax if it's made of wood.
Wash clothes and clean shoes.
Use a gentle soap on leather furniture. Make sure it's dry before loading.
Clean fabric-covered furniture and let it dry.
Clean and drain all appliances — inside and out — with an all-purpose cleaner.
Make an inventory list of everything you are keeping in your climate-controlled storage unit.
Mark containers clearly on the top and sides so they're easy to locate.
Use quality boxes. PODSboxes.com has a wide selection, so you can customize your order to your needs — and enjoy free shipping.
For more advice on storing items long-term — as well as general tips and tricks for moving, storage, and beyond — visit the PODS Blog.
---
LB Gabriel is a freelance writer and frequent PODS blog contributor. When she's not on a deadline, you can find her on a tennis court or golf course.
Get a Quote
Choose the service you need
Comments
Leave a Comment
Your email address will not be published. Required fields are marked *