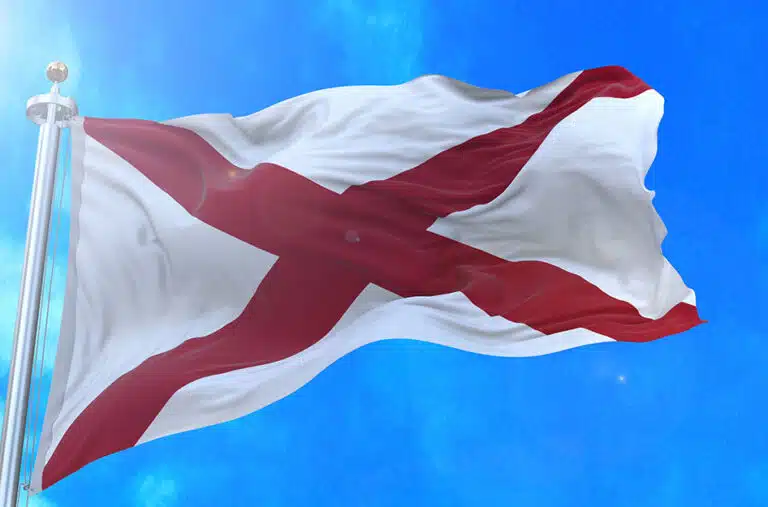 Aching for the Heart of the South? Check Out the Best Small Towns in Alabama
You'll find Alabama in the heart of the American South, and heart it has! Because of factors like a rich culture, stunning natural beauty, and warm southern hospitality, it's no surprise so many people love to call 'Bama home — especially the small towns in Alabama.
But don't think that all this attractiveness can only be found in the larger cities throughout the state. Nope. In fact, we could argue that Alabama's small towns actually play a huge part in all that southern charm that's so admired.
From the beaches to the mountain ranges, follow along with us as we take a closer look at 12 of the best small towns in Alabama to live.
Big Cities vs. Small Towns in Alabama
When it comes to cost of living, Alabama comes in at 12 percent lower than the national average (another plus for the state!). The state's average home value of about $206,000 is certainly nothing to sneeze at. However, as with most larger cities, you'll find that the housing market is more expensive in areas such as Huntsville and Montgomery. 
For example, the average home value in Huntsville is $264,000. In smaller Alabama towns, such as Eufaula, the average home value is significantly more affordable at $148,700. A few additional advantages that come with settling down in a small Alabama town include:
A plethora of charming downtowns to meet and connect with the local community
Walkable streets for easy transportation
Close proximity to those larger cities
Beaches with smaller populations to enjoy more freedom and peace
Overall lower cost of living, in most cases
Small Towns in Alabama - FAQ
Q: What is the best small town in Alabama to live?
A: Spanish Fort is a tiny rural Alabama town in Baldwin County loved by its residents. This classic country-esque historic town is close to the coast and comes with that small-town community feel so many people migrating to the South crave.
Q: What is the prettiest town in Alabama?
A: With the nickname "the jewel of the Eastern Shore," Fairhope is a scenic Alabama town with gorgeous sandy beaches and a friendly, small-town feel. 
Q: What is the nicest town to live in in Alabama?
A: Mountain Brook is a wealthy suburb of Birmingham and is considered one of the nicest small towns to live in Alabama due to its quaint vibes and gorgeous European-style architecture. 
Q: What is the best small lake town in Alabama?
A: Guntersville is the ultimate small lake town in Alabama! Partake in fun activities like "Browse on the Lake," and catch a scrumptious bite to eat at a local restaurant.
Best Small Towns in Alabama
From coastline to mountain views, there's gorgeous scenery in about every corner of this southern state. With that in mind, here are 12 of our favorite small towns in Alabama. Note: The U.S. Census classifies a small town as having a population of 5,000 or below, but we decided we couldn't stop there — there may be some towns that have a population closer to 50,000. Any population of 25,000 or more will be noted.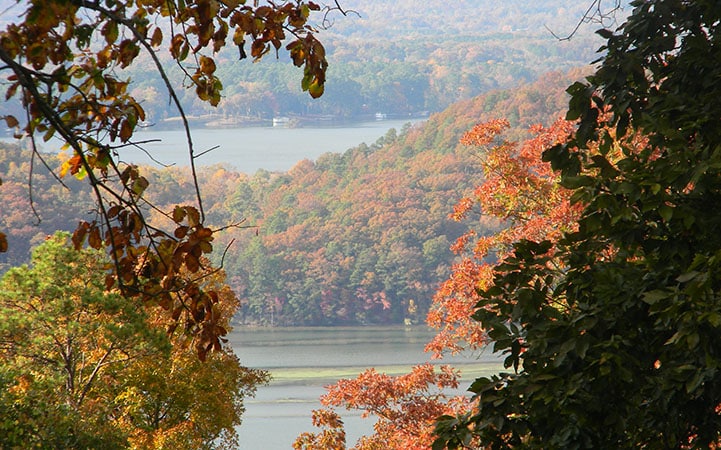 1. Guntersville, AL
Located in North Alabama's Mountain Lakes region, Guntersville is a small Alabama town known for its high quality of life. Surrounded by beautiful natural features such as Lake Guntersville and the mountains, this town also has a variety of top-tier schools and local businesses.
The city museum in Guntersville has a collection of artifacts and exhibits that highlight the town's history, including Civil War and Native American artifacts. The public library also offers a wide variety of media and books — not to mention a fun summer reading program for children.
2. Muscle Shoals, AL
Average rent (one-bedroom): N/A
Average home value: $220,000
Population: 16,618
Although you might think that a town with a little over 16,500 residents would be quiet, the sounds from Muscle Shoals can be heard from quite afar! During the 1960s, Rick Hall opened the FAME Recording Studios in the area, which produced artists such as the Rolling Stones and the legendary Aretha Franklin.
You can visit FAME and the Muscle Shoals Sound Studios to learn more about the area's history of music. After exploring the area, you can go to a place like the Rattlesnake Saloon for a drink and a good time! Muscle Shoals is known for being a friendly, tight-knit community, so it shouldn't be difficult to get out and meet new people.
3. Fort Payne, AL
Located in DeKalb County, Fort Payne is a vibrant community that's known for its unique blend of culture and history. It's also known as the "Sock Capital of The World," with a variety of hosiery manufacturing facilities in the area, making it a popular tourist destination. Other can't-miss local areas to explore include Lookout Mountain and the Little River Canyon National Park.
4. Fairhope, AL
Located in Alabama's Mobile Bay, Fairhope is a small town known for its beautiful beaches and coastal environment. It has a walkability score of 79, making it a great place to live for those who prefer walking to get around. 
In Fairhope, you'll find all kinds of attractions and establishments, like museums, coffee shops, and bakeries. And the Fairhope Museum of History is a must-visit for anyone interested in learning more about the area's past. This museum features a wide range of artifacts and memorabilia, as well as replicas and other interesting items.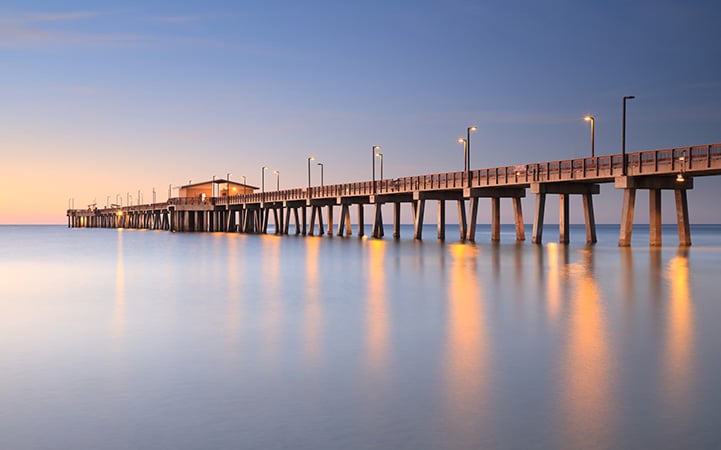 5. Gulf Shores, AL
The city of Gulf Shores is located along the Gulf Coast of Alabama, home to about 16,000 residents, and spans 28 square miles. Although its shoreline is full of American history, its corporation didn't begin until 1956.
Gulf Shores is known for its combination of family-friendly communities and America's most renowned coastlines. It's also an ideal place for young professionals to call home.
6. Spanish Fort, AL
Spanish Fort is a modest small town known for its close-knit community. With a population of around 10,000, it's a great place to live if you're looking for that small-town America feel. The best part? You'll never be far from the beach when you live in Spanish Fort, which makes it easy to enjoy a variety of activities, such as fishing, swimming, and coastal walks.
The town is conveniently located close to places for medical care, shopping, recreation, fine dining, and the arts. It's also a short 15-minute drive away from popular Mobile.
7. Greenville, AL
Average rent (one-bedroom): N/A
Average home value: $94,300
Population: 7,374
Located in Butler County, Greenville is a small town with a population just over 7,000. The town is most commonly known for its various festivals, including the Old Time Farm Days and the Watermelon Jubille. The county fair is also held in September.
Sherling Lake Park is located nearby, and many people choose to stay for a while at one of the campsites. Others flock to Greenville to play at the Cambrian Ridge, which is ranked as one of the most affordable golf courses in the country by Golf Digest.
Greenville is also just 45 miles from Montgomery on Interstate 65, making it an ideal location for people who want to work in the state capital.
8. Vestavia Hills, AL
Editor's note: Vestavia Hills is a Birmingham suburb and has a population of about 40,000.
The suburb of Vestavia Hills is located in Birmingham, Alabama. It is known for its many historical sites and is ranked the fourth best place to live in Alabama. Its northern entrance is marked by a replica of a Roman temple.
The town of Vestavia Hills has plenty of public services, with its parks and schools ranking among the best in the area. The annual Dogwood Festival is also a fun event for the entire family, and the local country club features swimming, tennis, and golf.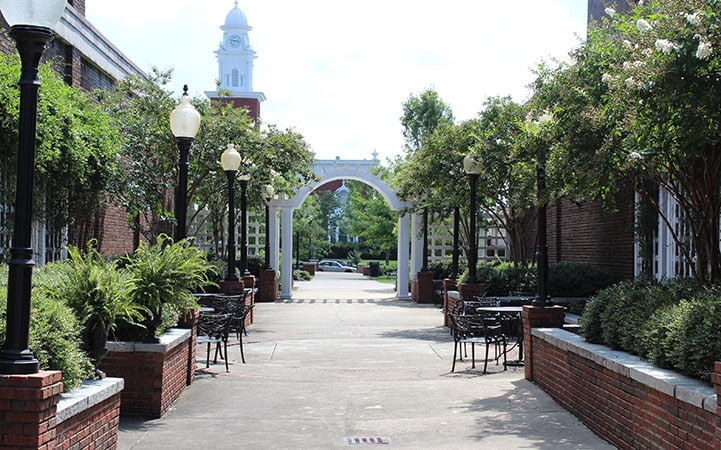 9. Opelika, AL
Editor's note: Opelika is a popular place to live for Auburn students, faculty, and alumni. It has a population of over 30,000.
The small town of Opelika is located near Auburn University. Downtown Opelika also has plenty of stores and restaurants to choose from and explore.
There are lots of places to eat and drink coffee in downtown Opelika, such as Mama Mocha's Coffee and The Well Teahouse. Some of the area's best restaurants include Red Clay and Resting Pulse. There are also several bars and breweries that are great for a nightcap.
10. Hartselle, AL
Average rent (one-bedroom): N/A
Average home value: $209,800
Population: 15,455
Despite its small size, the town of Hartselle has maintained quite the robust economy. In fact, its downtown district was officially recognized as a National Register Historic Site in 1999, due to the area's revitalization. Even though the economy in Hartselle is very strong, residents can commute to nearby cities, such as Decatur and Hanceville, for work.
The town's recreation department manages several facilities for residents. One of these is the Sparkman Civic Center, which features a variety of meeting rooms and facilities, such as a racquetball court and a stage. The city's pool is also regularly used by the community.
11. Eufaula, AL
The small town of Eufaula is located in Barbour County, Alabama. It's known for its natural beauty and is a great place to get outdoors. It's surrounded by the beautiful Lake Eufaula, which is one of the best places to fish in the South. 
Although it's commonly referred to as Lake Eufaula, Walter F. George Lake is actually the official name of the body of water. Regardless of what you want to call it, though, you'll certainly have easy access to recreational activities like fishing and boating.
12. Mountain Brook, AL
The small town of Mountain Brook, which is located in Jefferson County, Alabama, is a quaint community with something to do for everyone. It is known for its many parks that are designed for various activities, such as hiking and biking. It also has several local stores that provide visitors with an opportunity to shop through an assortment of unique and handmade items.
The Country Club Of Birmingham is also in the area, which is another place where people can explore the outdoors without having to travel very far!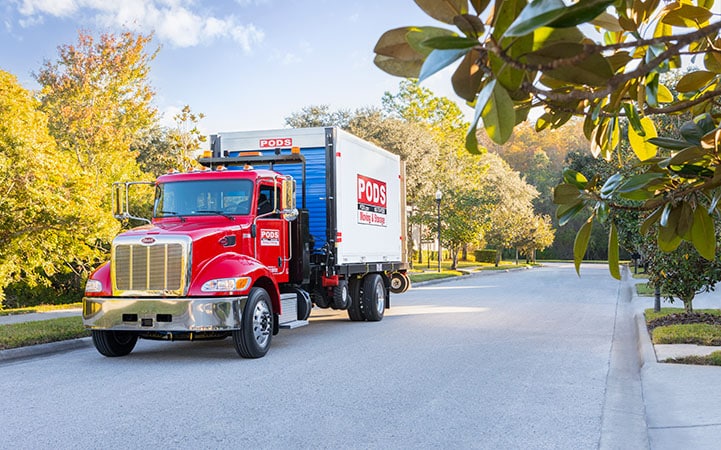 PODS Can Help With Your Move to One of the Best Small Towns in Alabama
With the variety of small towns in Alabama, it might take you some time to figure out which one fits you best. But once you've found your slice of small-town heaven, let PODS help you get there. PODS will deliver a portable moving and storage container right to your driveway, where you can pack and load at your own pace. When you're ready, PODS will pick it up and take it to your new home. And the best part? One month's storage is included in every move, so you can unload at your own pace!
---
Editor's note: Monthly rental prices were rounded to the nearest $25 and home values were rounded to the nearest $100 for ease of reading.
Get a Quote
Choose the service you need
Comments
Leave a Comment
Your email address will not be published. Required fields are marked *