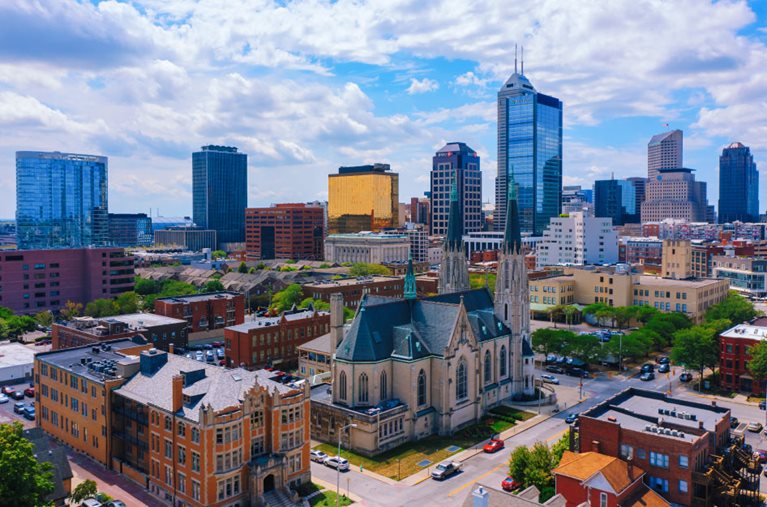 The Best Indianapolis Neighborhoods? We're Glad You Asked! Here Are Our Top 10 Picks
Nicknamed "Railroad City" or the "Crossroads of America," Indianapolis is best described as a big city with a small-town feel. Indianapolis neighborhoods offer a variety of local vibes, making it possible for almost anyone to find what they're looking for. Transportation is well developed in the city, making it easy to get around by bus, bike, and car. It has a stable economy, with major industries such as manufacturing and life sciences thriving in the area.

Along with its many job opportunities, the cost of living in Indianapolis is also quite reasonable. For instance, with an average home value of $228,300, the housing is much more affordable than the national average home value of $346,300.

But the best part? The community is welcoming, and it's easy to find a cozy neighborhood to settle down in without ever being far from the hustle and bustle.

If you're thinking about moving to the Indy area, here are 10 of the best neighborhoods in Indianapolis you'll want to check out.
Q: What are the best areas of Indianapolis to live in?
A: According to Niche, Broad Ripple, Castleton, and Butler-Tarkington are all included among the top 20 Indianapolis neighborhoods.
Best Neighborhoods in Indianapolis, Indiana
As Indianapolis is considered one of the most affordable large cities in the entire country, many of its surrounding suburbs and neighborhoods are even more affordable. With an abundance of fun activities, places to eat, parks, local events, and more, there are Indianapolis neighborhoods to fit everyone's lifestyle.
Q: What are the richest parts of Indianapolis?
A: With average home values of $485,700 and $395,800, respectively, Geist and Meridian Kessler are considered some of the "richer" parts of Indianapolis.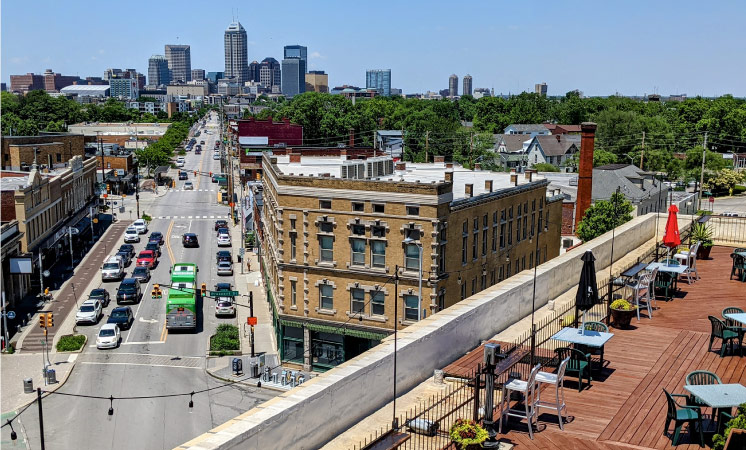 1. Fountain Square
One of the best Indianapolis neighborhoods for young professionals is Fountain Square, which features modern amenities, beautiful lofts, and vintage charm. It's only a ten-minute drive from downtown Indianapolis, making it an easy bike ride, if that's what you prefer.
Interestingly, the Fountain Square, Indianapolis, neighborhood has a European feel during the day, but the area's nightlife brings out its retro side, with plenty of neon signs and glowing fountains to admire while you're out on the town.
2. Irvington
Irvington was one of the city's first planned suburbs, but locals have come to consider it a neighborhood and call it exactly that. It's gained popularity in recent years due to its small-town feel, good schools, and picturesque Victorian homes. Its residents have a short commute of around 15 minutes to the city, and there are plenty of bike lanes.
Irvington is known for its variety of activities, like the annual winter celebration, Irvington Luminaria. During the warmer months, you can head to the local farmers market at Ellenberger Park.
The small neighborhood center of Irvington also features several restaurants and retail shops. One of the area's favorite local businesses is Black Sheep Gifts. Irvington also has plenty of great restaurants and bars, like Jockamo Upper Crust Pizza.
3. Keystone at the Crossing
Keystone at the Crossing is a neighborhood full of renters. There's a nice blend of vibrant nightlife culture and quiet areas for families to enjoy themselves. Apartments and homes in the area are reasonably priced and come with all the necessary features to make it an ideal neighborhood. The public schools around this neighborhood are also highly regarded.
With the Fashion Mall at Keystone nearby, there are also plenty of shopping opportunities for anybody to take advantage of.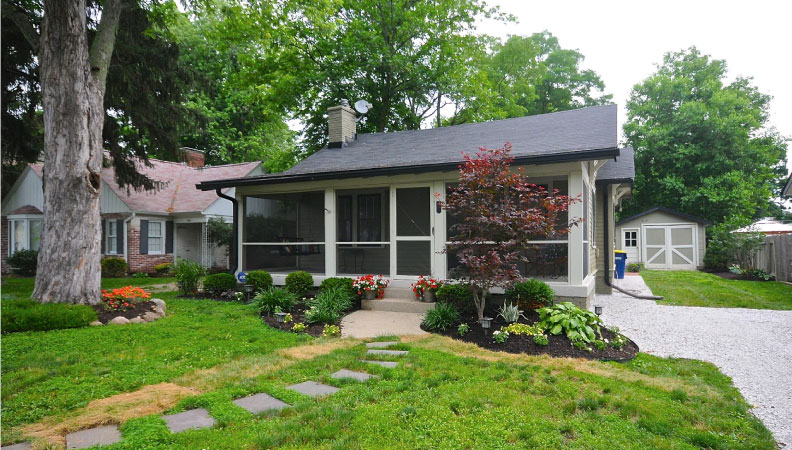 4. Broad Ripple
Broad Ripple, Indianapolis, is located just a few miles outside of downtown Indianapolis. It is known mostly for its wide variety of fun social activities.
The laid-back atmosphere and free-spirited nature of the community make Broad Ripple an ideal location for anyone seeking out a slower pace in the city. Residents in the area enjoy visiting local breweries and shopping at various boutiques.
There are also plenty of restaurants that allow pets on their outdoor patios, and Broad Ripple Park is a great place to bring your pets. Along with many fun things to do in the area, The Monon Rail Trail is available to bike and join other locals, if you prefer an active lifestyle.
5. Crooked Creek
If you're looking for an inclusive community full of fun for the entire family, look no further than Crooked Creek. Located in Marion County's northwest region, Crooked Creek offers a variety of recreational activities, including bike trails, hiking in Juan Solomon Park, and even horseback riding.
Housing is affordable in this area, as well, but it's less central than other communities, and you'll likely need a car to get around.
6. Castleton
If you're looking for a tight-knit community with a diverse population, Castleton is a great place to call home. This neighborhood is located north of Indianapolis and has plenty of infrastructure that allows you to walk and cycle easily. The average commute time into the city is between 15 and 30 minutes.

And if you love to shop, you're in luck. Residents have easy access to Castleton Square, the largest mall in Indiana!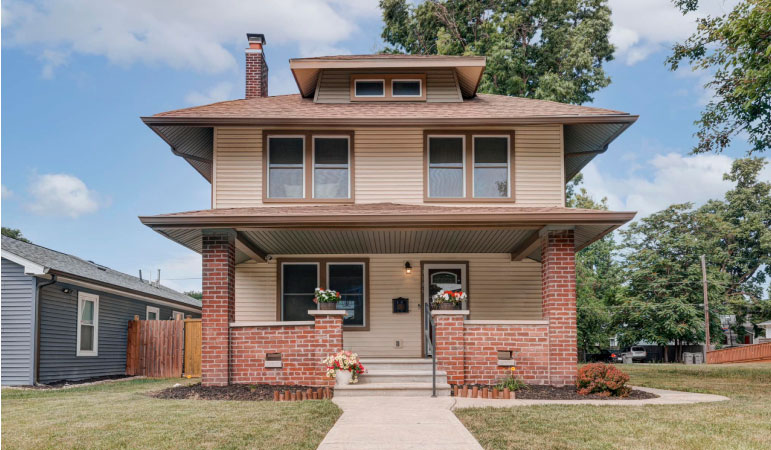 7. Fall Creek
One of the most prominent historically inclined communities in Indianapolis is Fall Creek. This neighborhood features several historic homes and tree-lined streets, as well as modern amenities and fabulous parks. Some of these include the Fall Creek Greenway and the Fall Creek Preserve.
8. Geist
The affluent community of Geist is located in the northeastern part of Indianapolis. It has waterfront amenities that draw the attention of prominent individuals, such as politicians and white-collar workers.
You can pay a visit to Geist Waterfront Park — a standout attraction in the area. It's 70 acres and has a sand beach, playground, trails, and more, where residents can hang out during the warmer months.
9. Butler-Tarkington
Butler-Tarkington surrounds a private university and is known for its many local shops and eateries. The private Butler University has over 85 majors in its six colleges, making it a perfect spot for students and young professionals alike.
The area is also home to Tarkington Park and the Central Canal Towpath — so you'll be able to take advantage of either the basketball courts or splash plaza. The homes in the Butler-Tarkington area were built in the early 1900s and can be described as having rich historical character.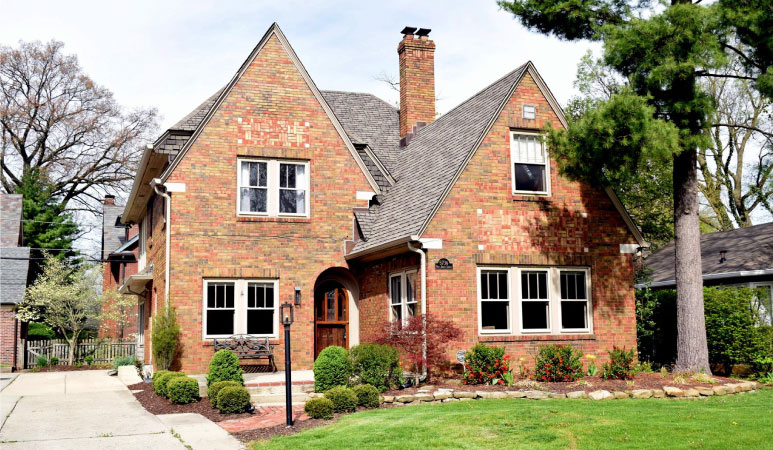 10. Meridian-Kessler
Meridian-Kessler, Indianapolis, is a 15-minute drive north of downtown Indianapolis and offers a variety of urban amenities, like bars, restaurants, and brewpubs. Those looking for a more laid-back neighborhood with plenty of green space and quiet streets can find it here. This area also comes with a lot of residential variety, including Craftsman-style cottages and Tudor homes.
Meridian-Kessler is a great place for residents who want to meet new people and get involved in the community. There are plenty of events that take place in this neighborhood — like the street parties. It's also near Butler University, which makes it an ideal location for young professionals and students.
Need Help Moving to an Indianapolis Neighborhood? PODS is Here!
When you're ready to move into your new home in Indianapolis, give PODS a call and let them help you get there. They'll deliver a portable storage container to your doorstep, so you can load and pack it at your own pace. And one month of storage is included in the price of every move, so there's no need to feel rushed while unloading.

Editor's note: For ease of reading, monthly rental prices were rounded to the nearest $25 and home values were rounded to the nearest $100.
Get a Quote
Choose the service you need
Comments
Leave a Comment
Your email address will not be published. Required fields are marked *