Take advantage of our limited time offer. Enter promo code GET30 to save up to 30%.
See offer details
.
Take advantage of our promotion PLUS your added benefit of 10% off transportation with your promo code.
PODS® Moving and Storage Announces 2023 Report on Top 20 Destinations People Are Moving To@Model.Title.HeadingType>
Year-Long Analysis Shows Consumers Gravitate Towards Warmer Weather, Lower Tax Rates, and Affordable Housing

CLEARWATER, Fla. (June 26, 2023) – PODS Enterprises, LLC, the industry leader in portable moving and storage solutions, identifies the top 20 cities people are moving to with the release of their third annual relocation trends report. The report analyzes consumer movements throughout the past fifteen months, identifying the environmental factors that inspired these trends.

The report names the Myrtle Beach, SC, and Wilmington, NC, area as the number one area people moved to this past year after placing sixth on last year's list. Sarasota, FL, comes in second, having been first in the 2022 report, with Orlando, FL, Ocala, FL, and Houston, TX, following closely behind, in that order. This is the second year in a row that southern states have seen a larger influx of residents compared to any other region, with more than 80% of the destinations on the list being in the south. Florida saw the largest increase in new residents, with six different Florida areas earning a spot on the list. The entire list is as follows, with last year's rankings in parentheses:

1. Myrtle Beach, SC/Wilmington, NC (6)
2. Sarasota, FL (1)
3. Orlando, FL (9)
4. Ocala, FL (5)
5. Houston, TX (12)
6. Dallas-Fort Worth, TX (2)
7. Knoxville, TN (7)
8. Jacksonville, FL (11)
9. Tampa Bay, FL (4)
10. Greenville-Spartanburg, SC (14)
11. Nashville, TN (3)
12. Melbourne, FL (15)
13. Portland, ME (20)
14. San Antonio, TX (13)
15. Boise, ID (19)
16. Charlotte, NC (18)
17. Asheville, NC (17)
18. Phoenix, AZ (10)
19. Savannah, GA
20. Raleigh, NC
Economics appear to be the largest factor influencing consumers' decisions to move, with low tax rates, warmer weather, and more affordable housing prices being the main motivators behind consumer choices. This is different from the 2022 report, where people were primarily influenced by the opportunity to work remotely and moved to be closer to loved ones. Cities with higher crime rates, turbulent weather, and higher costs of living saw a greater loss in residents compared to others.
"As relocation trends continue to be affected by the economy and other external factors, PODS remains committed to evolving and adapting to customer needs," said Rich Schwartz, SVP, Corporate Operations. "We continue to remain versatile and innovative to help provide a seamless moving experience given the everchanging factors that influence the moving industry."

PODS continues to place a strong emphasis on flexibility and modifies its offerings to meet each individual consumer's needs. Recognizing the importance of having a malleable business model, the brand devotes a significant number of resources to staying up to date on relocation trends and all external factors that affect moving, storage, and packing. This devotion has set PODS apart from its competitors, and recently earned it the ranking of the best moving container company of 2023 by move.org.

To learn more about PODS annual moving trends analysis, visit PODS.com/MovingTrends23.

About PODS Enterprises, LLC
A moving and storage leader for nearly 25 years, PODS offers flexible, personalized solutions tailored to our customers' unique needs. When PODS pioneered portable storage in 1998, we introduced the world to a new way of thinking about moving and storage, with unlimited time, control, and flexibility. Today, PODS provides residential and commercial moving and storage services in the U.S., Canada, Australia, and the UK. The PODS network has completed more than 1.5 million long-distance moves and over 6 million initial deliveries. Whether it is a long-distance or international relocation, across-town move, or renovation project, PODS provides customers with a personal moving and storage team ready for any situation. To learn more, visit PODS.com.


Contact:
Trent Brock
PODS Enterprises, LLC
pressrequest@pods.com
Let's Get Started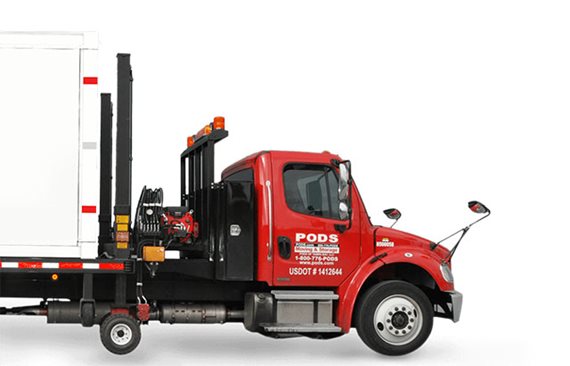 Choose the service you need