Take advantage of our limited time offer. Enter promo code GET30 to save up to 30%.
See offer details
.
Take advantage of our promotion PLUS your added benefit of 10% off transportation with your promo code.
PODS® Continues Partnership with Toys for Tots to Bring Holiday Cheer to Children in Need Across the U.S.@Model.Title.HeadingType>
-- Company's finest drivers from across the U.S. and Canada showcased their skills at Tampa event --
CLEARWATER, Fla. (March 7, 2022)
–
PODS Enterprises, LLC
, the industry leader in portable moving and storage solutions, hosted its 11th annual PODS Truck Driving Championship over the weekend. The event, which took place at the Florida State Fairgrounds, celebrates the exceptional level of safety and skill that customers around the country and internationally have come to trust from PODS and its drivers.
This year's event, held between March 4 and 5, saw 33 of PODS' top-ranked drivers from five U.S. regions and Canada compete in a two-part series of events to demonstrate the skills and abilities necessary to perform safe, efficient, and consistent PODS container deliveries and pickups. Drivers navigated an obstacle course, completed difficult road skill tests, and maneuvered containers into tight spaces using PODZILLA®, PODS' level container lifting equipment.
This event coincided with PODS' annual company-wide family picnic. Nearly 500 local PODS associates and family members were present for the event.
"Simply put, PODS would not be PODS without our talented and devoted drivers, and it was a thrill to celebrate their impressive skills this weekend," said Rich Schwartz, SVP of Corporate Operations. "Seeing our drivers in action, it is no wonder why our customers consistently praise their driving ability, courtesy, and professionalism on the job. Congratulations to our winners, and thanks to all our drivers for everything you do for PODS and our customers."
After a weekend of competitions where all participants demonstrated exceptional driving abilities, Henry Marshall, Jr. of Fort Lauderdale, FL was named the 2022 PODS Truck Driving Champion. Henry Marshall, Jr. has been a PODS associate for three years, and he completed nearly 2,000 container moves in 2021.
"My experience over the past few days has been amazing. It feels great just being chosen to be here," said Henry Marshall, Jr., PODS Driver in Fort Lauderdale, FL, and 2022 PODS Truck Driving Championship Champion. "I'm so happy to be able to take this win back to Fort Lauderdale and celebrate with the team."
Winners of the individual competitions included Eugene (Jay) Hahn, Jr. of Johnson City, TN for the Cab to Rear Flip and Henry Marshall, Jr. of Fort Lauderdale, FL for the Comprehensive Road Course. Regional winners included Michael Fiorillo of Avenel, NJ for the Northeast, Henry Marshall, Jr. of Fort Lauderdale, FL for the Southeast, Eugene (Jay) Hahn, Jr. of Johnson City, TN for the Southwest, Raymond Morin of Reno, NV for the West, Nathan Arnold of Bensenville, IL for the Midwest, and Kulvir Singh of Mississauga, ON for Canada.
The overall and individual winners were recognized at a special dinner to celebrate their achievements on the evening of March 5, at the conclusion of the weekend's events. Henry Marshall, Jr., the overall champion, was awarded a large winner's trophy to be displayed at his PODS Storage Center in Fort Lauderdale, FL, a cash bonus, and bragging rights for the year.
To learn more about PODS, visit
PODS.com
.
About PODS Enterprises, LLC
A moving and storage leader for nearly 25 years, PODS offers flexible, personalized solutions tailored to our customers' unique needs. When PODS pioneered
portable storage
in 1998, we introduced the world to a new way of thinking about moving and storage, with unlimited time, control, and flexibility. Today, PODS provides residential and
commercial
moving and storage services in the U.S., Canada, Australia, and the UK. The PODS network has completed more than 1.3 million long-distance moves and nearly 6 million initial deliveries. Whether it is a long-distance or international relocation, across-town move, or renovation project, PODS provides customers with a personal moving and storage team ready for any situation. To learn more, visit
PODS.com
.
###
Contact:
Trent Brock
PODS Enterprises, LLC
pressrequest@pods.com
Let's Get Started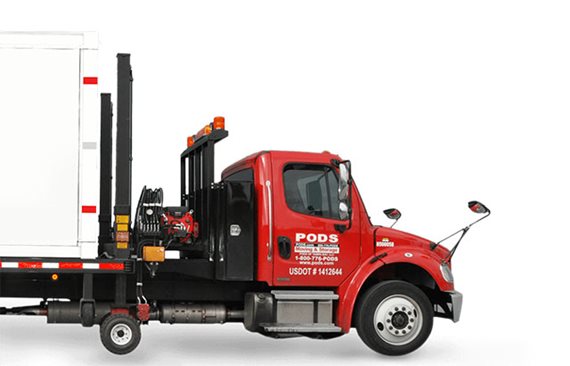 Choose the service you need