PODS® Announces 2021-22 Relocation Trends, Including Top 20 Destinations@Model.Title.HeadingType>
-- Moving and storage leader shares results of year-long analysis of PODS customer move data --

CLEARWATER, Fla. (April 27, 2022) – PODS Enterprises, LLC, the industry leader in portable moving and storage solutions, today released its second annual relocation trends report. The company's analysis of customer moves, completed in 2021 through early 2022, identified the top 20 moving destinations over the last year.

To determine relocation trends for the past year, PODS performed an analysis that compared the number of its customers relocating to a city or region, versus those leaving that area. The city or region with the greatest ratio of customers entering, to customers departing, was named the top moving destination for the past year. Based on the analysis of the company's data, the top 20 moving destinations for 2021-2022 are as follows, the with previous year's rankings in parentheses.

1. Sarasota, FL (5)
2. Dallas-Fort Worth, TX
3. Nashville, TN
4. Tampa Bay, FL
5. Ocala, FL (12)
6. Myrtle Beach, SC/Wilmington, NC (7)
7. Knoxville, TN (3)
8. Atlanta, GA
9. Orlando, FL
10. Phoenix, AZ
11. Jacksonville, FL (17)
12. Houston, TX
13. San Antonio, TX
14. Greenville-Spartanburg, SC (11)
15. Melbourne, FL (16)
16. Austin, TX
17. Asheville, NC (6)
18. Charlotte, NC
19. Boise, ID (1)
20. Portland, ME (9)

PODS' analysis of 2021-2022 customer data supports national relocation trends to Florida and Texas, with 10 of the top 20 destinations within these two states. Florida leads the country in cities with the most continued growth with six making this year's list, and Sarasota taking the top spot, jumping from number five on last years' list. Texas debuted four new cities on this year's list, including Dallas-Fort Worth at number two.
"Whether our customers are moving across the country or around the corner, we are happy to be a part of the process and provide our guidance and expertise," said Jeff Concannon, SVP, Enterprise Operations. "As moving trends continue to evolve we are dedicated to continuing to provide flexible solutions and helping ease the moving experience for our customers. We look forward to more opportunities to deliver a complete moving experience this summer, as National Moving Month kicks off the industry's peak season."

Customer demand for PODS' flexible moving and storage solutions led to another record-breaking year for the business. Last year, PODS delivered 36,000 more containers than in 2020, continued growth for the organization amidst an active real estate market. Today, individuals looking to relocate or purchase their first home face record-low housing inventory and high demand. PODS offers customers unique and flexible solutions in such uncertain times. Moving with a portable container offers built-in storage and adjustable scheduling to adapt to any unexpected timeline changes or logistical challenges.

To learn more about PODS annual moving trends analysis visit PODS.com/MovingTrends22.

About PODS Enterprises, LLC
A moving and storage leader for nearly 25 years, PODS offers flexible, personalized solutions tailored to our customers' unique needs. When PODS pioneered portable storage in 1998, we introduced the world to a new way of thinking about moving and storage, with unlimited time, control, and flexibility. Today, PODS provides residential and commercial moving and storage services in the U.S., Canada, Australia, and the UK. The PODS network has completed more than 1.3 million long-distance moves and nearly 6 million initial deliveries. Whether it is a long-distance or international relocation, across-town move, or renovation project, PODS provides customers with a personal moving and storage team ready for any situation. To learn more, visit PODS.com.


Contact:
Trent Brock
PODS Enterprises, LLC
pressrequest@pods.com
Let's Get Started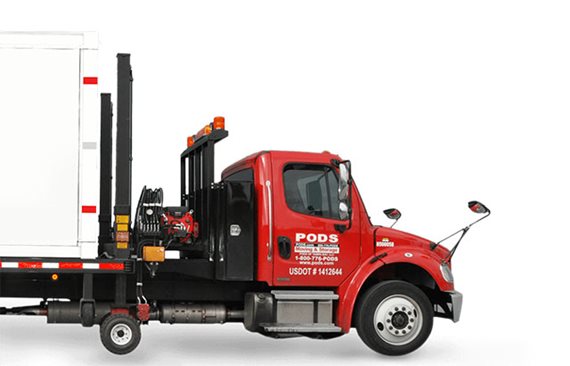 Choose the service you need