Take advantage of our limited time offer. Enter promo code HOLIDAY25 to save up to 25%.
See offer details
.

PODS Moving & Storage Harrisburg-Lancaster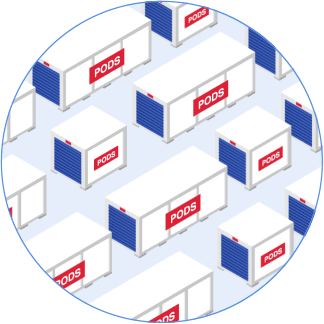 This may take up to 30 seconds.
We're searching over 200,000 containers to find you the best price.
Harrisburg - Lancaster Moving Solutions
When you're ready to move to the Harrisburg-Lancaster area, PODS containers can help make your move as easy as possible. All you have to do is choose the
container size
you need and the date you want it to be delivered. Once your container arrives, you can load your belongings on your own schedule. When you're ready, PODS will pick up your portable container and move it to your new south central Pennsylvania home for you.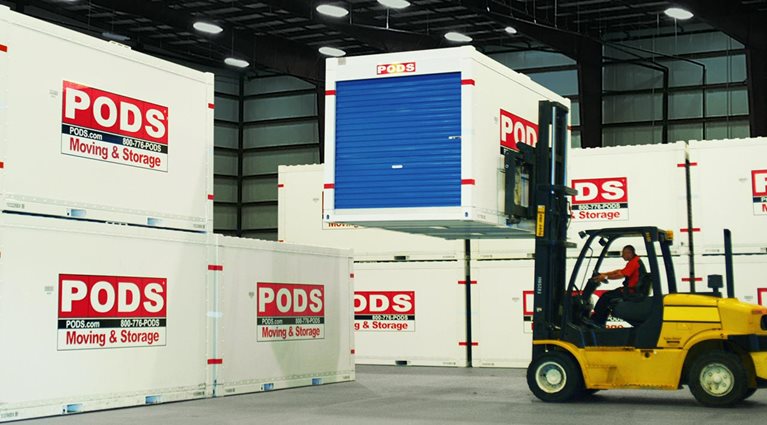 Harrisburg - Lancaster Storage Solutions
Whether you've just finished moving to the Harrisburg area, or you're starting a home renovation or remodeling project, PODS
portable storage containers
are a great
solution for your storage needs
. Once you've loaded a container with your stuff, it can be stored on-site at your home for as long as you need. You can also store it at a secure PODS Storage Centers nearby. PODS storage solutions fit your needs, no matter the project.
More about Harrisburg-Lancaster@Model.Title.HeadingType>
When you think of Harrisburg-Lancaster, Pennsylvania, you might think of Amish country, with its rolling hills and acres of beautiful farmland, but there truly is something for everyone in Harrisburg-Lancaster. If you're planning a move to the area, PODS can help with all of your moving and storage needs.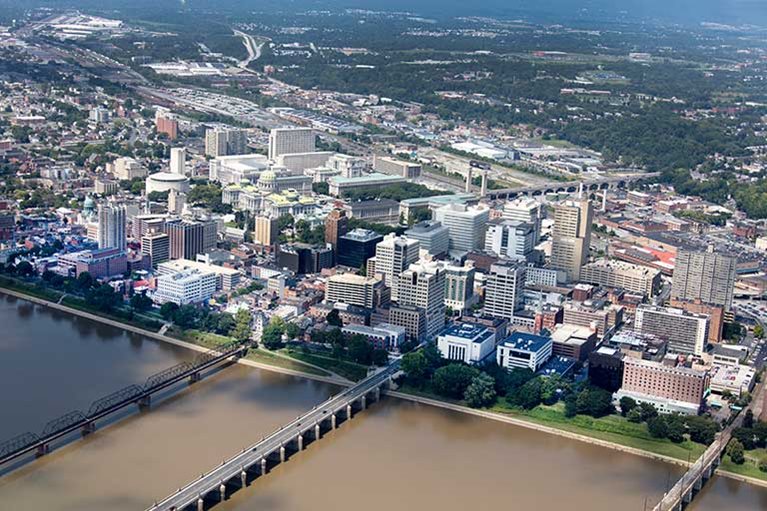 Moving to Harrisburg - Lancaster
As the capital of Pennsylvania, Harrisburg is located on the bank of the Susquehanna River. With its large and diverse population, the Harrisburg-Lancaster area surely has a neighborhood that would make a perfect place for you and your family to settle.
Manheim Township, for instance, is a small town close to everything in the Harrisburg-Lancaster area. The town feels rural and remote, but with great schools and tons of restaurants, it is a popular choice for families moving to Lancaster County.
With fewer than 5,000 residents, East Petersburg is another great Harrisburg-Lancaster neighborhood. This small town situated right between Lancaster and Harrisburg is a tight-knit community of neighbors who help one another out, making it a popular spot to raise a family. With extremely low crime rates and good-quality schools, those who move to East Petersburg tend to stay for a very long time.
If you're looking for something a little more populated and vibrant, Elizabethtown has a lot to offer. With lots of little coffee shops and boutiques, Elizabethtown is quaint and walkable without feeling overcrowded. The neighborhood is very safe, with excellent schools, and a somewhat diverse population, making this a popular option for younger families looking to settle down in the Harrisburg-Lancaster area.
When you're ready to make your move to Harrisburg-Lancaster, using PODS as your moving and storage solution is a smart choice. Whether you're moving from across the country or a few towns away, PODS has a portable container that will fit your needs and can deliver it to you without delay.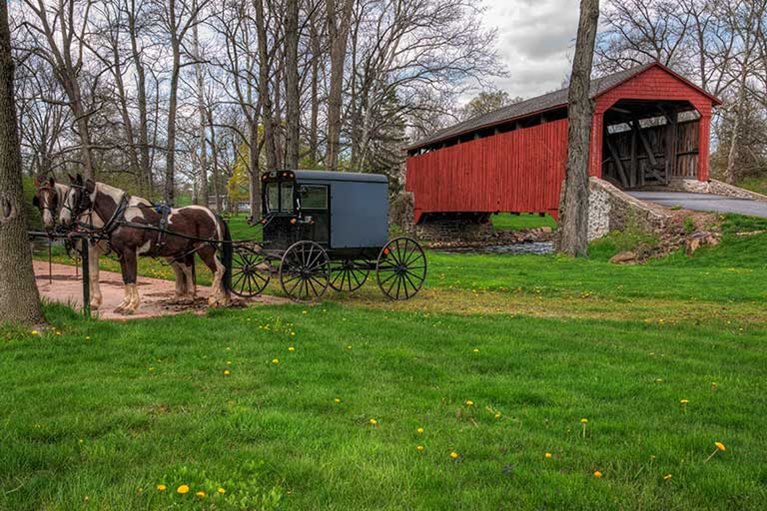 Things to Do and See in Harrisburg - Lancaster
Once you have settled into your new Harrisburg-Lancaster home, be sure to go out and explore. The Harrisburg-Lancaster area is full of activities and popular tourist spots that make it not only a great place to live but also to get away for a day, a long weekend, or a whole week. Be sure to check out nearby Hershey, Pennsylvania, which is home to the Hershey chocolate company. The town is loved by children and adults alike and has a lot to offer for fans of the popular chocolatier.
The Harrisburg-Lancaster area has plenty of new and exciting things for you to do and places to explore. Whether you're moving to the area or you have lived here for a while and need extra space for your belongings, PODS portable containers offer moving and storage the way you need it done.
Serving the greater Harrisburg - Lancaster area
Abbottstown | Adamstown | Airville | Akron | Annville | Aspers | Bainbridge | Bart | Bausman | Berrysburg | Biglerville | Bird in Hand | Blain | Blue Ball | Boiling Springs | Bowmansdale | Bowmansville | Brogue | Brownstown | Camp Hill | Campbelltown | Carlisle | Chambersburg | Christiana | Cocolamus | Codorus | Columbia | Conestoga | Cornwall | Craley | Dallastown | Dauphin | Delta | Denver | Dillsburg | Dover | Drumore | Duncannon | East Berlin | East Earl | East Petersburg | East Prospect | Elizabethtown | Elizabethville | Elliottsburg | Elm | Emigsville | Enola | Ephrata | Etters | Fairfield | Fawn Grove | Fayetteville | Felton | Fort Littleton | Franklintown | Fredericksburg | Gap | Gardners | Gettysburg | Glen Rock | Glenville | Goodville | Gordonville | Grantham | Grantville | Gratz | Green Park | Greencastle | Halifax | Hanover | Harrisburg | Hershey | Highspire | Holtwood | Hopeland | Hummelstown | Ickesburg | Intercourse | Jonestown | Kinzers | Kirkwood | Kleinfeltersville | Lampeter | Lancaster | Landisburg | Landisville | Lawn | Lebanon | Lemoyne | Leola | Lewisberry | Lititz | Littlestown | Liverpool | Loganville | Loysville | Lykens | Manchester | Manheim | Marietta | Martindale | Marysville | Maytown | Mc Alisterville | Mechanicsburg | Mercersburg | Middletown | Millersburg | Millerstown | Millersville | Mont Alto | Mount Gretna | Mount Holly Springs | Mount Joy | Mount Wolf | Mountville | Myerstown | Narvon | New Bloomfield | New Buffalo | New Cumberland | New Freedom | New Germantown | New Holland | New Kingstown | New Oxford | New Park | New Providence | Newburg | Newmanstown | Newport | Newville | Ono | Orrstown | Orrtanna | Palmyra | Paradise | Peach Bottom | Penryn | Pequea | Pillow | Plainfield | Pleasant Hall | Port Royal | Porters Sideling | Quarryville | Quentin | Railroad | Reading | Reamstown | Red Lion | Refton | Reinholds | Rexmont | Rheems | Richland | Ronks | Rossville | Saint Thomas | Schaefferstown | Seven Valleys | Shermans Dale | Shippensburg | Shrewsbury | Silver Spring | Smoketown | Soudersburg | Spring Grove | Stevens | Stewartstown | Strasburg | Summerdale | Talmage | Terre Hill | Thomasville | Thompsontown | Walnut Bottom | Washington Boro | Waynesboro | Wellsville | West Willow | Wiconisco | Williamstown | Willow Street | Windsor | Witmer | Wrightsville | York | York Haven | York New Salem | York Spring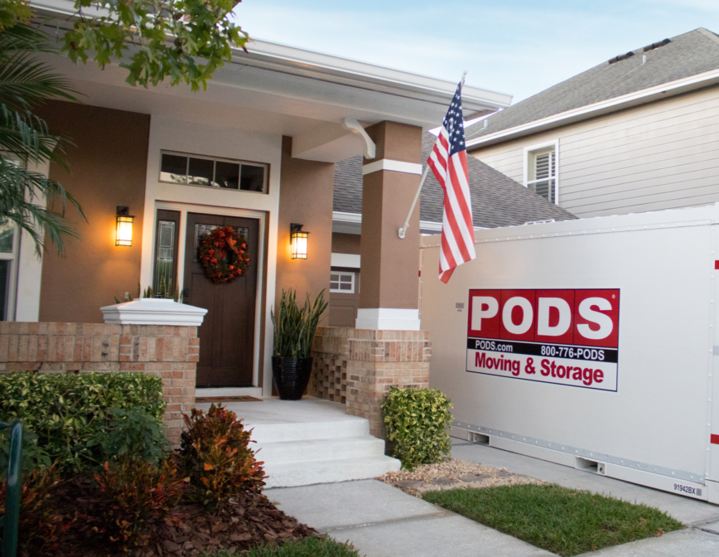 Harrisburg-Lancaster Moving & Storage
Storage Facilities Near Me
Middletown, PA
1011 AIP Drive
Middletown, PA 17057
*Limited service areas may apply. Please call PODS for service availability.