Take advantage of our limited time offer. Enter promo code HOLIDAY25 to save up to 25%.
See offer details
.

PODS Moving & Storage Rochester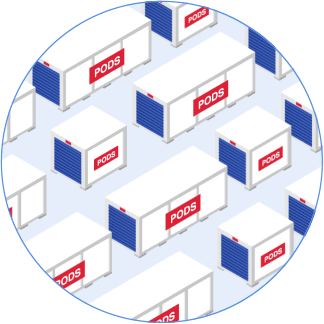 This may take up to 30 seconds.
We're searching over 200,000 containers to find you the best price.
Rochester Moving Solutions
The Kodak founders call Rochester home. If you're ready to do the same, depending on PODS is the right move for your move. We'll deliver your portable container and you can take your time
loading your belongings
. When you're done, we'll move your container to your new home or to a storage facility nearby. PODS moving services offer the time and space you need with the control you want.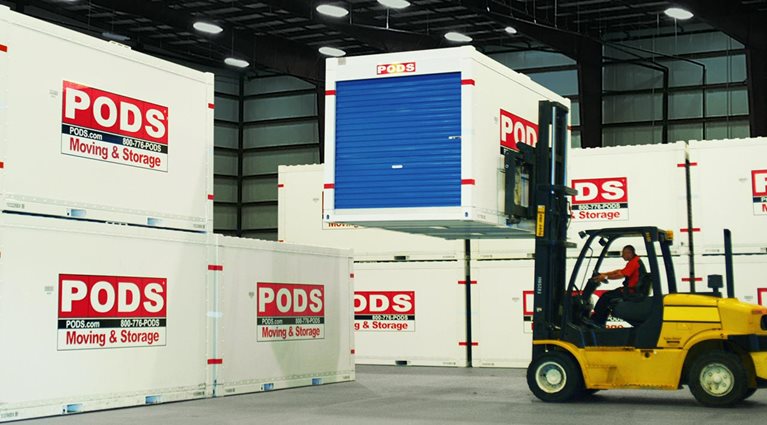 Rochester Storage Solutions
Whether you want more time to unload after a recent move, or you need extra room for a temporary project,
PODS storage options
has you covered. Choose a
weather-resistant container
, then keep it on-site for as long as you need. We can also keep it at one of our secure Storage Centers nearby until you're ready to unload. PODS containers are the right move when you're short on time, space, or both.
More about Rochester@Model.Title.HeadingType>
Rochester, a city in western New York, is on the southern shore of Lake Ontario. It's also the third most populous place in the Empire State. This destination is recognized for the high quality of living it offers, particularly if you're moving with a family. If you're considering relocating to the Rochester area, look to
PODS for moving
and storage services that fit your needs.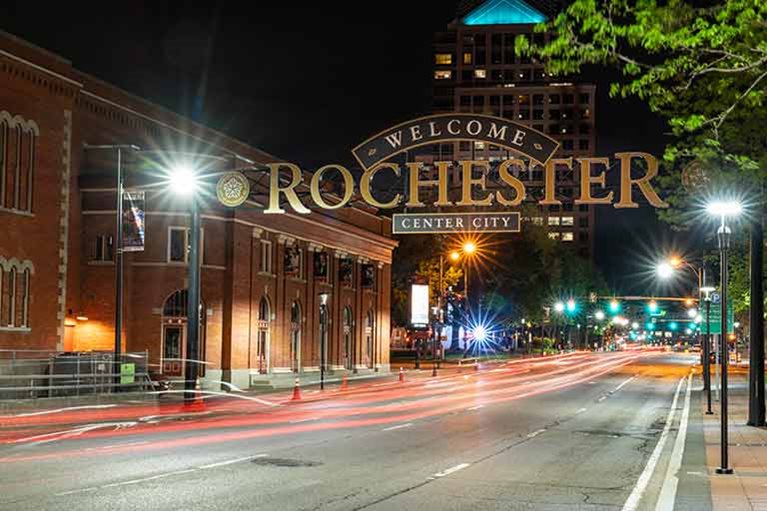 Moving to Rochester
Choosing your neighborhood is one of the most important parts of moving to a new place, and Rochester offers numerous possibilities. Nearly 209,000 people live in Rochester, and there are about 6,132 people per square mile in the city proper. No matter where you decide to relocate, PODS offers moving and storage options that fit your needs and help reduce the stress associated with moving. Here are some notable neighborhoods to consider.
The 19th Ward is a southeastern neighborhood in Rochester that's known for its ethnic diversity. This section is also across the river from the University of Rochester. Besides residential developments, the 19th Ward offers numerous retail establishments.
There's also the lakefront neighborhood of Charlotte. People flock to Charlotte's Ontario Beach Park, often referred to as Charlotte Beach, to take advantage of pleasant weather or visit the marina. If you like exploring the nightlife scene, consider living in the East End, home to some of Rochester's top hotspots. It offers upscale restaurants, theaters, and clubs.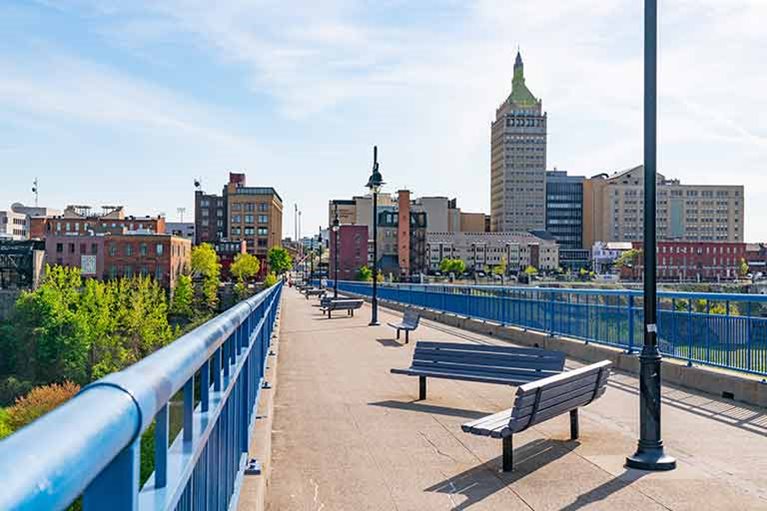 Things to Do and See in Rochester
Rochester is filled with exciting things to do for people of all ages and backgrounds. While you let PODS take care of your moving and storage solutions, explore these highlights of Rochester to get acquainted with the area, meet new people, and make memories.
Whether you participate in photography or just appreciate it, don't miss a visit to the George Eastman Museum. It's the oldest photography museum in the world and contains one of the longest-existing film archives. Also, you'll find this attraction inside of a Colonial-style mansion, providing an opportunity to admire the historical architecture while you marvel at the content inside.
Alternatively, get close to more than 90 species of creatures at the Seneca Park Zoo. Alligators, tigers, snakes, and bald eagles are some of the zoo's residents. Because the facility has places to dine, you can plan on spending several hours there or even the whole day.
Get your fix of family-friendly thrills at Seabreeze Amusement Park, the country's fourth-oldest amusement park still in operation. This park features everything from roller coasters for thrill-seekers to activities for the youngest members of the family and even includes a section with pools and waterslides.
Rochester has no shortage of exciting ways to spend your time. Whether you live there now and need more storage space for your belongings, or you're planning a move to the area, trust PODS for moving and storage solutions that fit your needs.
Serving the greater Rochester area
Adams Basin | Alabama | Albion | Alexander | Alton | Avon | Basom | Batavia | Bergen | Bloomfield | Brockport | Byron | Caledonia | Canandaigua | Churchville | Clarendon | Clarkson | Clifton | Clifton Springs | Clyde | Conesus | Corfu | Dalton | Dansville | Darien Center | Eagle Harbor | East Bethany | East Bloomfield | East Palmyra | East Pembroke | East Rochester | East Williamson | Elba | Fairport | Fancher | Farmington | Fishers | Geneseo | Geneva | Gorham | Greece | Groveland | Hall | Hamlin | Hemlock | Henrietta | Hilton | Holley | Honeoye | Honeoye Falls | Hulberton | Hunt | Industry | Ionia | Irondequoit | Kendall | Kent | Knowlesville | Lakeville | Le Roy | Leicester | Lima | Linwood | Livonia | Livonia Center | Lyndonville | Lyons | Macedon | Manchester | Marion | Medina | Mendon | Morton | Mount Morris | Mumford | Naples | Newark | North Chili | North Greece | North Rose | Nunda | Oakfield | Oaks Corners | Ontario | Ontario Center | Palmyra | Panorama | Pavilion | Penfield | Phelps | Piffard | Pittsford | Port Gibson | Pultneyville | Red Creek | Retsof | Ridgemont | Rochester | Rose | Rush | Savannah | Scottsburg | Scottsville | Seneca Castle | Shortsville | Sodus | Sodus Point | Sonyea | South Butler | South Byron | South Lima | Spencerport | Springwater | Stafford | Stanley | Tuscarora | Union Hill | Victor | Wadsworth | Walworth | Waterport | Webster | Webster Crossing | West Bloomfield | West Henrietta | West Rush | Westgate | Williamson | Wolcott | York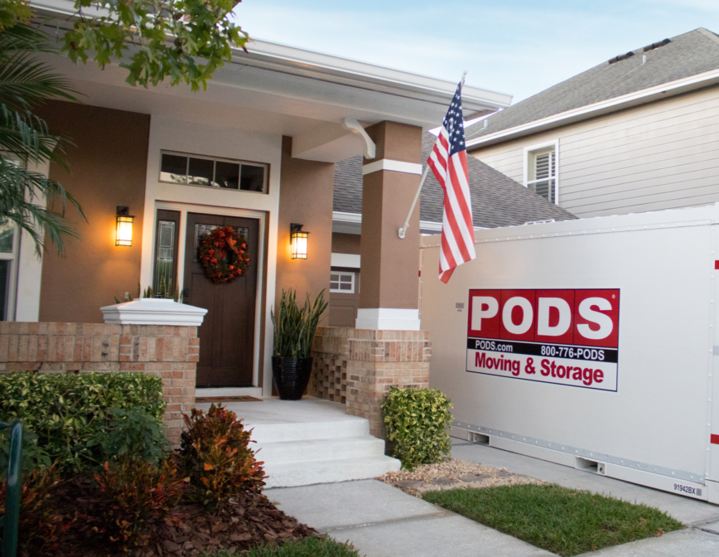 Rochester moving and storage
Storage Facilities Near Me
*Limited service areas may apply. Please call PODS for service availability.