Take advantage of our limited time offer. Enter promo code HOLIDAY25 to save up to 25%.
See offer details
.

PODS Moving & Storage Buffalo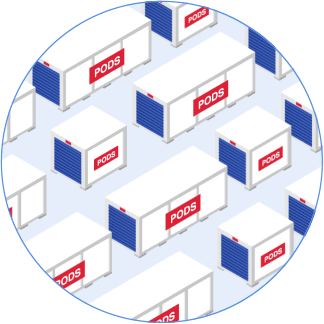 This may take up to 30 seconds.
We're searching over 200,000 containers to find you the best price.
Buffalo Moving Solutions
Whether you're moving to Buffalo from across town or looking for help with your long-distance move, simply select your preferred
container size
, pack your belongings at your own pace, and PODS will take care of the driving for you. PODS provides unlimited time and space to make your transition easier.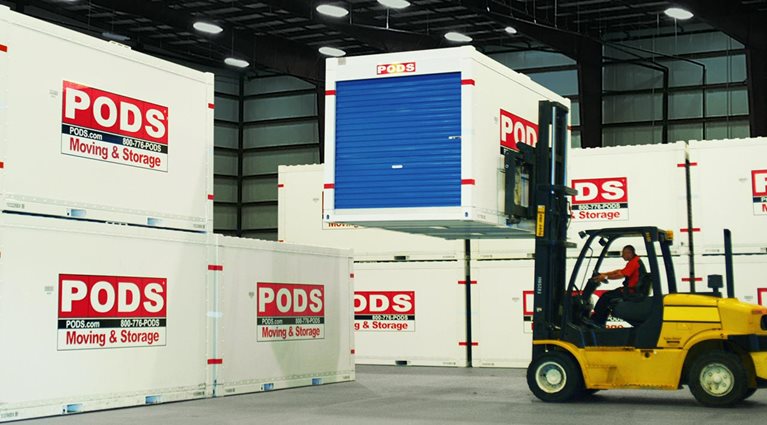 Buffalo Storage Solutions
PODS also offers
convenient storage solutions
for your temporary storage needs. If you need containers for housing your items while you remodel or renovate, you can choose from 7', 12' and 16' containers, depending on your needs. A secure, weather-resistant container is delivered directly to your home, so you can enjoy on-site storage and access to your belongings at any time. For longer-term projects, we can keep your portable storage unit in a secure PODS Storage Center.
More about Buffalo@Model.Title.HeadingType>
Buffalo is a city in western New York known for its proximity to Niagara Falls. Indeed, many people book hotel rooms in the city or stop there to take a tour out to this famous natural wonder. Buffalo has much more to offer, though, than this single sight. It's a huge cultural center, featuring several landmarks and museums, and there's a PODS moving and storage facility in neighboring Depew, just minutes from downtown Buffalo.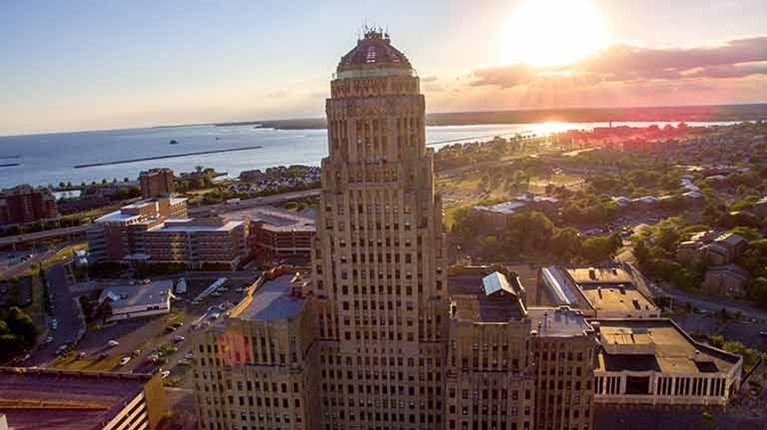 Moving to Buffalo
Buffalo is a fantastic place to live. It's home to roughly 257,000 people, and the population has actually been on a decline since the early 1990s. The city occupies a small space of only 52.51 square miles, and a steady influx of tourists helps support the local economy.
Many years ago, Buffalo was known for being a hub for railroad commerce and the steel and automobile industries. Though these industries no longer have much of a presence here, you can still find plenty of opportunities for employment. M&T Bank and Tops Friendly Markets are the two largest employers in the area, followed by the Buffalo City School District. Aside from these major organizations, many people come to Buffalo for higher education. The city has several colleges and universities, including the University at Buffalo and Buffalo State.
Whether you're moving for work or school, you'll find lots to do in the city. The town has plenty of excellent restaurants, including the original Anchor Bar where the eponymous buffalo wings were invented. Pizza and wings are popular fare around the city, but there's lots of culinary variety as well.
Some people relocate to Buffalo from elsewhere in New York, and others come in from out of state to take advantage of the area's employment and educational opportunities. Regardless of which category you fall into, you'll find a PODS storage facility conveniently located in neighboring Depew — just minutes from Buffalo — to help with your move. Flexible scheduling and delivery makes PODS the right move for your move, every time.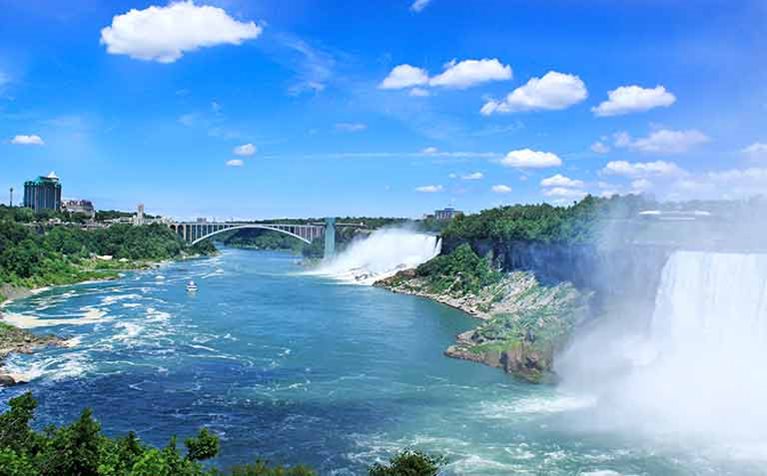 Things to Do and See in Buffalo
You'll find enough to do in Buffalo to keep you entertained for years. Seeing Niagara Falls is a popular bucket list item for good reason. It's a collection of three waterfalls, and the tallest towers at 167 feet. You can take a tour from Buffalo or head to Niagara Falls on your own and see the wonder for yourself.
The Darwin D. Martin House is another can't-miss attraction, especially for history and architecture enthusiasts. The house is a National Historic Landmark and was built in 1905. Today, it operates as a museum.
Buffalo is a popular city for tourists, but there's also plenty for locals to love after they settle in. Take advantage of PODS services in nearby Depew to help with your New York relocation, out-of-state move, or short-term storage needs.
Serving the greater Buffalo area
Akron | Alden | Angola | Appleton | Athol Springs | Attica | Barker | Boston | Bowmansville | Brant | Buffalo | Burt | Chaffee | Clarence | Clarence Center | Colden | Collins | Collins Center | Cowlesville | Crittenden | Delevan | Depew | Derby | East Amherst | East Aurora | East Concord | Eden | Elma | Farnham | Forestville | Freedom | Gasport | Getzville | Glenwood | Gowanda | Grand Island | Hamburg | Holland | Irving | Java Center | Lake View | Lancaster | Lawtons | Lewiston | Lockport | Machias | Marilla | Middleport | Model City | Newfane | Niagara Falls | Niagara University | North Boston | North Collins | North Evans | North Java | North Tonawanda | Olcott | Orchard Park | Ransomville | Sanborn | Sardinia | Silver Creek | South Wales | Spring Brook | Springville | Stella Niagara | Strykersville | Tonawanda | Wales Center | West Falls | Wilson | Youngstown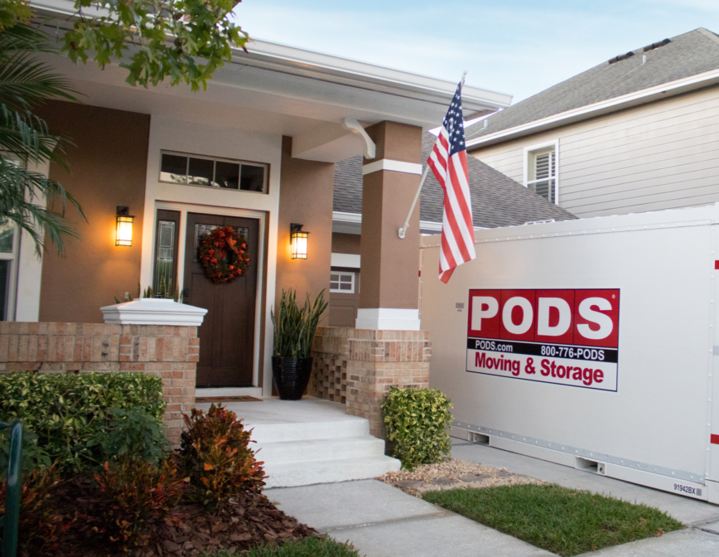 Buffalo Moving & Storage
Storage Facilities Near Me
Buffalo-Taylor
105 Taylor Dr Suite 140
Buffalo, NY 14043
*Limited service areas may apply. Please call PODS for service availability.