Take advantage of our limited time offer. Enter promo code GET30 to save up to 30%.
See offer details
.
Take advantage of our promotion PLUS your added benefit of 10% off transportation with your promo code.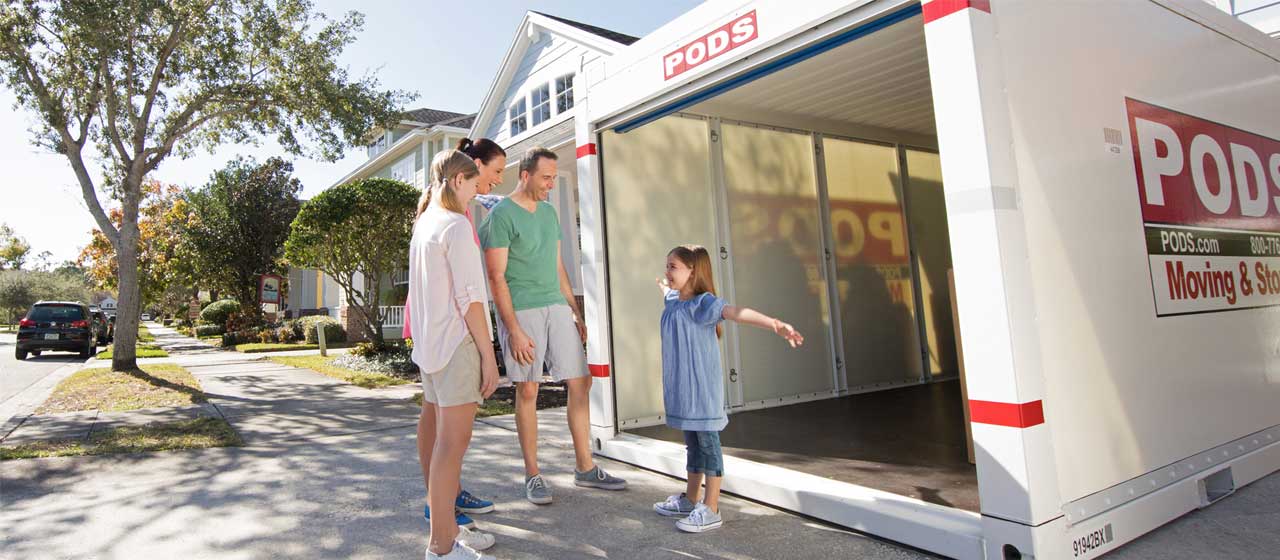 PODS Moving & Storage Kansas City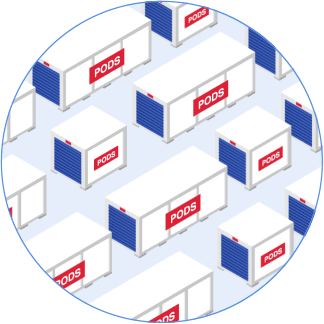 This may take up to 30 seconds.
We're searching over 200,000 containers to find you the best price.
Kansas City, MO Moving Solutions
Whether you're prepping for a
long-distance move
to Kansas City, Missouri or a local one, PODS is the right move for your move. To begin, simply select the
PODS container size
you need for your belongings. We'll deliver the portable container to you, and you can load it on your own schedule. When you're ready, we'll transport your portable container to your new home or a secure Storage Center nearby.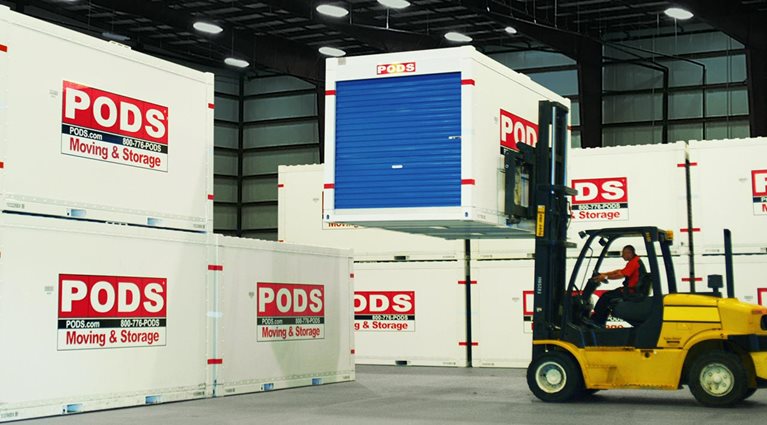 Kansas City, MO Storage Solutions
PODS also offers
storage solutions
in Kansas City, Missouri that fit your needs and schedule. Whether you're renovating, remodeling, or decluttering, we can deliver a portable storage container to your home. The ground-level design makes it easy for you or
trusted loading partners
to load your belongings. After you've put all your items in your container, you can decide whether you want to store it at your place or ours.
More about Kansas City@Model.Title.HeadingType>
Kansas City, the largest city in Missouri, is located near the Kansas border. Depending on the season, Kansas City's weather can fluctuate between hot and cold days. The city is positioned between two climate zones and near two major rivers. However, there are no major bodies of water nearby. If you're thinking about moving to Kansas City, Missouri you'll find plenty of convenient portable moving and storage solutions with PODS.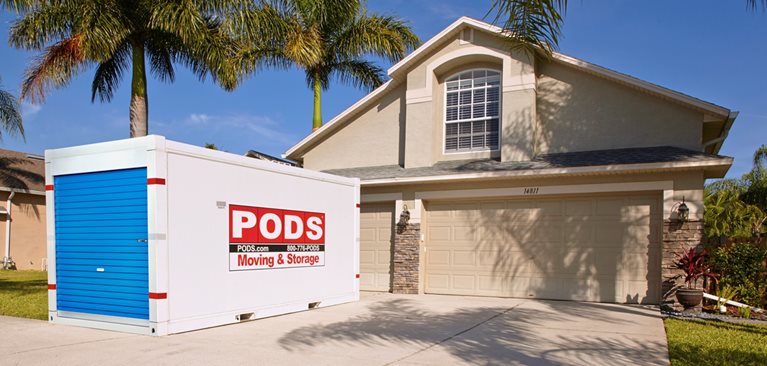 Moving to Kansas City, MO
Among the many eclectic neighborhoods of Kansas City, you'll find a place that fits your style. In the River Market, you'll find a revitalized (and very walkable) neighborhood popular among young, college-educated professionals. This exciting neighborhood is frequently recognized as one of the nation's best neighborhoods.
In Ruskin Heights, you'll find homes in every price range, from newer manufactured homes to two-story models. Its relatively low cost of living has encouraged young couples to move to the area. If you're looking for a more affluent neighborhood, check out Ward Parkway. It offers high-quality schools and is perfect for families with school-aged kids. Whether you're starting a family, a new job, or both, you'll find a neighborhood that's perfect for you in Kansas City, Missouri.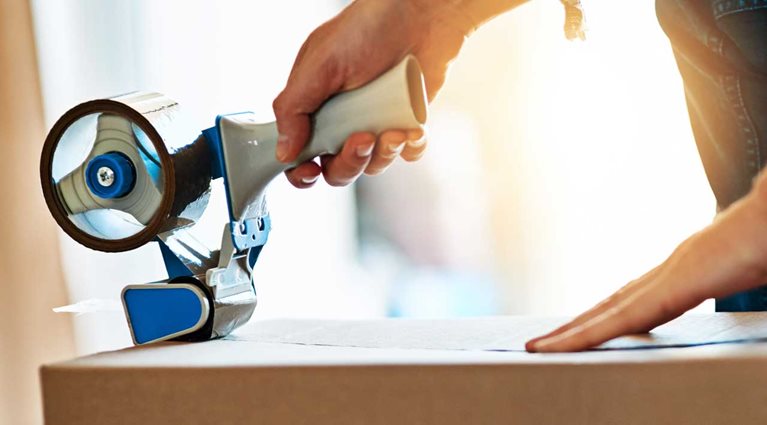 Things to Do and See in Kansas City, MO
Newcomers are drawn to Kansas City for many reasons: the food, the job opportunities, the climate, and countless others. However, the city is perhaps most famous for its many attractions.
Take a trip to the Kansas City Zoo with your family and try to cover all 202 acres before the end of the day. You can observe the zoo's many animals from an intimate (but assuredly safe) distance.
You can also visit the Museum of Illusions, which displays the work of famous illusionists. The museum is a good choice for anyone who's interested in learning about the secrets behind some of the world's most famous magic acts.
Regardless of where you go or what you do, PODS can help you with your moving and storage needs. Keep your PODS portable container on your property or in one of our secure Storage Centers. Our portable containers can give you the space you need to get stuff out of the way while you finally repaint that upstairs room or finish your basement. PODS gives you the gift of flexibility so that you can focus on getting everything just right.
Serving the greater Kansas City area
Alma | Archie | Austin | Avondale | Baldwin City | Basehor | Bates City | Belton | Birmingham | Blue Springs | Bonner Springs | Buckner | Bucyrus | Camden | Camden Point | Cameron | Centropolis | Claycomo | Clearview City | Cleveland | Clinton | Concordia | Corder | Countryside | Crystal Lakes | Crystall Lakes | De Soto | Dearborn | DeSoto | Dover | East Lynne | Easton | Edgerton | Edwardsville | Elmira | Emma | Eudora | Excelsior Est | Excelsior Springs | Fairway | Farley | Ferrelview | Fontana | Fort Leavenworth | Freeman | Garden City | Gardner | Garnett | Gladstone | Gower | Grain Valley | Grandview | Greenwood | Hardin | Harrisonville | Henrietta | Higginsville | Hillsdale | Holden | Holt | Homestead Village | Houston Lake | Independence | Kansas City | Kansas City Kansas | Kearney | Kingsville | Knob Noster | Lacygne | Lake Annette | Lake Lotawana | Lake of the Forest | Lake Quivira | Lake Tapawingo | Lake Waukomis | Lake Winebago | Lake Winnebago | Lansing | Lathrop | Latour | Lawrence | Lawson | Leavenworth | Leawood | Lee's Summit | Lees Summit | Lenexa | Levasy | Lexington | Liberty | Linn Valley | Linwood | Lone Jack | Louisburg | Martin City | Mayview | Merriam | Mission | Mission Hills | Mission Woods | Missouri City | Mosby | Napoleon | New Century | Norborne | North Kansas City | Northmoor | Oak Grove | Odessa | Olathe | Orrick | Osawatomie | Ottawa | Overland | Overland Park | Paola | Parkville | Peculiar | Platte City | Platte Woods | Plattsburg | Pleasant Hill | Pleasant Valley | Prairie Village | Randolph | Raymore | Raytown | Rayville | Richmond | Riverside | Roeland Park | Rosedale | Shawnee | Shawnee Mission | Sibley | Smithville | Spring Hill | Stanley | Stillwell | Stilwell | Strasburg | Sugar Creek | Tiffany Springs | Tonganoxie | Trimble | Turney | Unity City | Village Of Loch Lloyd | Waldron | Warrensburg | Waverly | Weatherby Lake | Wellington | Wellsville | West Line | Weston | Westwood | Westwood Hills | Wood Heights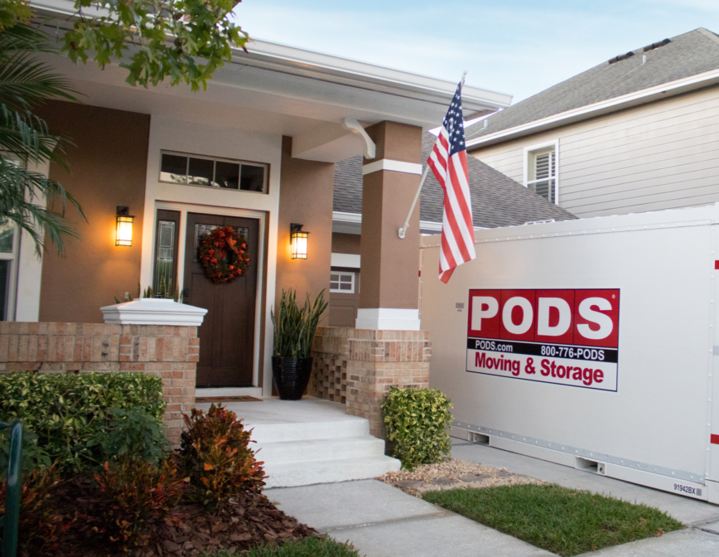 Kansas City Moving & Storage
Storage Facilities Near Me
*Limited service areas may apply. Please call PODS for service availability.