Take advantage of our limited time offer. Enter promo code HOLIDAY25 to save up to 25%.
See offer details
.

PODS Moving & Storage Grand Rapids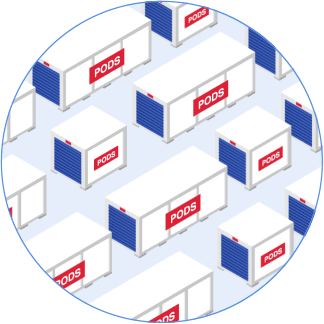 This may take up to 30 seconds.
We're searching over 200,000 containers to find you the best price.
Grand Rapids Moving Solutions
Now that you've decided to call Grand Rapids home, know that PODS has
portable containers
to help make your move smooth and minimize stress. Choose the PODS container that fits your needs, and it will be delivered to your home. Once it is loaded, you can have it delivered to your new home or keep it at a secure PODS Storage Center nearby for as long as necessary.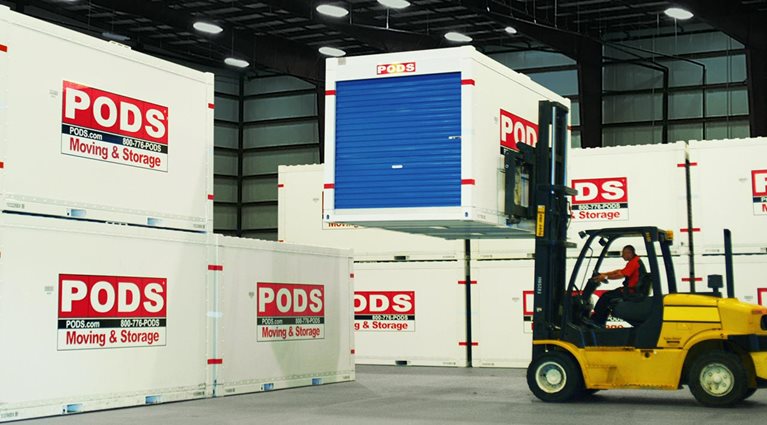 Grand Rapids Storage Solutions
Once you've arrived in Grand Rapids, you may need to store your possessions in a portable storage container. Just choose the right size PODS container for your project, and you can keep your things on-site or at a nearby PODS storage facility. PODS weather-resistant containers are designed to reduce the risk of moisture-related damage, making them the perfect
storage solution
for your short- and long-term storage needs.
More about Grand Rapids@Model.Title.HeadingType>
Known as "Beer City USA," Grand Rapids, Michigan, is the second-largest city in Michigan and sits on the beautiful Grand River. With its lively arts and music community, tasty food, local beer, and abundance of outdoor activities, you'll feel right at home. If you're thinking of moving to Grand Rapids, PODS moving and storage solutions give you the time and space you need with the control you want.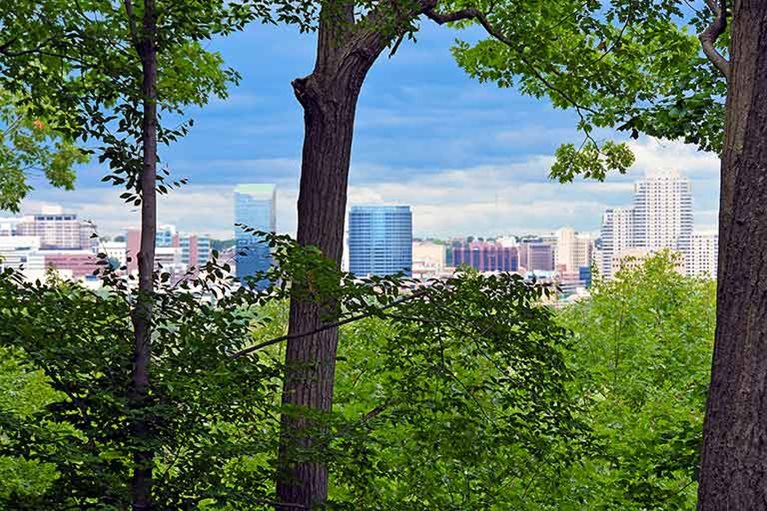 Moving to Grand Rapids
With one of the best downtown areas between Cleveland, Ohio, and Chicago, Grand Rapids is home to many large corporations, but it's also ranked as one of the best cities in the U.S. to start a small business. Grand Rapids is an economic hub for health care, IT, consumer goods, and furniture manufacturing, among other industries.
There is a broad diversity of neighborhoods in Grand Rapids. The Millbrook area is excellent for families and college students, with plenty of restaurants nearby. The Eastown neighborhood is very cycling friendly and offers plenty of public transportation options. This mixed-use neighborhood has terrific restaurants, bars, coffee shops, and boutiques for your dining and shopping pleasure.
Families and small businesses abound in the West Grand neighborhood, where you can find craft breweries, corner grocery stores, and ice cream shops, with jogging trails and parks nearby. The West Grand neighborhood is close enough to downtown to enjoy the nightlife and amenities, yet far enough away to enjoy some peace and quiet.
If you are planning to move to any of the neighborhoods in Grand Rapids, PODS offers plenty of moving solutions for you. PODS will deliver your portable container to your current home, where you can load your belongings at your own pace. When you are ready to move to your new home in Grand Rapids, PODS will deliver it to you, helping to reduce the hassle of moving.
Things to Do and See in Grand Rapids
It's time to explore your new city now that you have moved! If you love water sports, Grand Rapids has kayak and canoe rentals along with boat tours on the Grand River. The Millennium Park is a 1,400-acre urban park that is rich in wildlife and offers a six-acre beach with boat rental facilities.
For nightlife, you won't be disappointed with downtown Grand Rapids. All within a 10-minute walk, the downtown offers a vast range of dining opportunities, brewpubs, and artisan and boutique shops, as well as several wonderful museums. The downtown market is a great place to visit, and you can sign up for a cooking class there or attend the Friday fish fry or the Sunday brunch with local farm-fresh foods.
With so many fun things to do and see in Grand Rapids, it is understandable why families, young professionals, musicians, and artists all call it home. Whatever your reason for moving to Grand Rapids, know that PODS has the moving and storage solutions that fit your needs.
Serving the greater Grand Rapids area
Ada | Allegan | Allendale | Alto | Augusta | Bailey | Bangor | Battle Creek | Belding | Belmont | Benton Harbor | Big Rapids | Bloomingdale | Borculo | Bradley | Brunswick | Burnips | Byron Center | Caledonia | Cannonsburg | Cascade | Casnovia | Cedar Springs | Ceresco | Clarksville | Climax | Coloma | Comstock Park | Conklin | Coopersville | Covert | Cutlerville | Decatur | Delton | Dorr | Douglas | Dowling | Dutton | East Grand Rapids | East Leroy | Eastmanville | Fennville | Ferrysburg | Forest Hills | Fruitport | Fulton | Galesburg | Glenn | Gobles | Gowen | Grand Haven | Grand Junction | Grand Rapids | Grandville | Grant | Greenville | Hamilton | Hartford | Hastings | Hickory Corners | Holland | Holton | Hopkins | Howard City | Hudsonville | Ionia | Jamestown | Jenison | Kalamazoo | Kent City | Kentwood | Lake Odessa | Lamont | Lawrence | Lawton | Lowell | Macatawa | Marne | Marshall | Martin | Mattawan | Middleville | Moline | Montague | Morley | Muskegon | Muskegon Heights | Nashville | Newaygo | North Muskegon | Norton Shores | Nunica | Otsego | Paw Paw | Pierson | Plainwell | Port Sheldon | Portage | Portland | Pullman | Ravenna | Richland | Rockford | Saint Joseph | Sand Lake | Saranac | Saugatuck | Schoolcraft | Scotts | Shelbyville | South Haven | Sparta | Spring Lake | Standale | Stanwood | Stevensville | Sylvan Beach | Trufant | Twin Lake | Vicksburg | Wabaningo | Walker | Watervliet | Wayland | West Olive | Whitehall | Woodland | Wyoming | Zeeland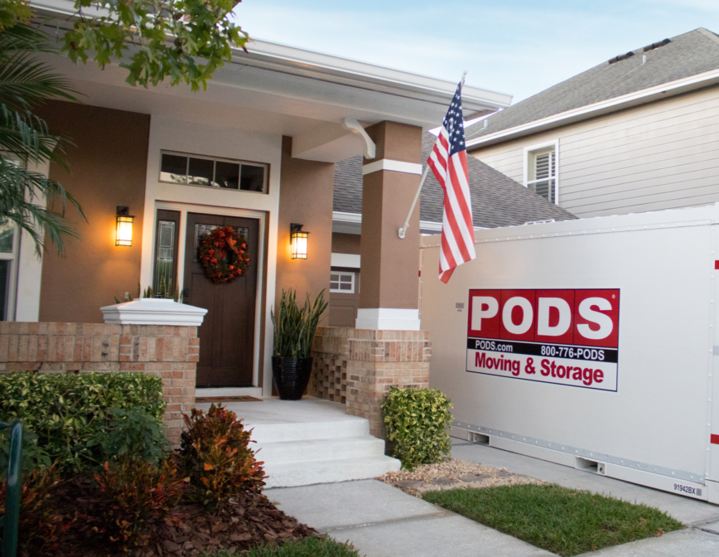 Grand Rapids Moving & Storage
Storage Facilities Near Me
Grand Rapids
420 50th St SW
Grand Rapids, MI 49548
*Limited service areas may apply. Please call PODS for service availability.