PODS Customer Service will have reduced hours from 9 a.m.-8 p.m. EDT on Saturday, July 4 in recognition of Independence Day. We appreciate your patience as you may experience longer than normal wait times. For information about our COVID-19 response,
click here
.

PODS Moving & Storage Dover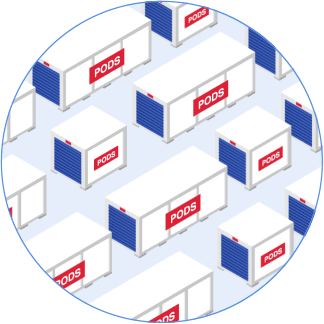 This may take up to 30 seconds.
We're searching over 200,000 containers to find you the best price.
HOW PODS MOVING AND STORAGE WORKS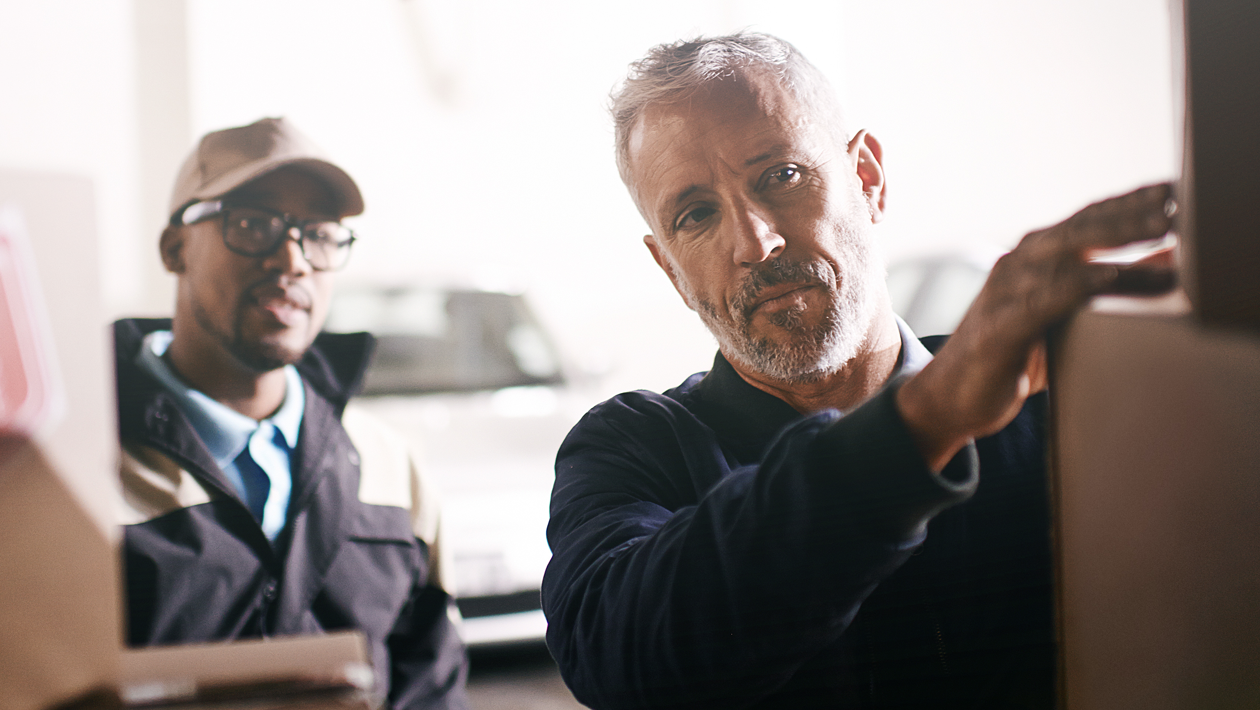 Dover Moving Solutions
If you're planning a move to Dover, PODS will be there for you to offer all the moving solutions you need to make your transition as effortless as possible. Load and unload your PODS container at your own pace and enjoy flexible pick-up and delivery scheduling. If you need extra space while settling into your new home, store your container at a secure PODS Storage Center near Dover, or keep it on your property.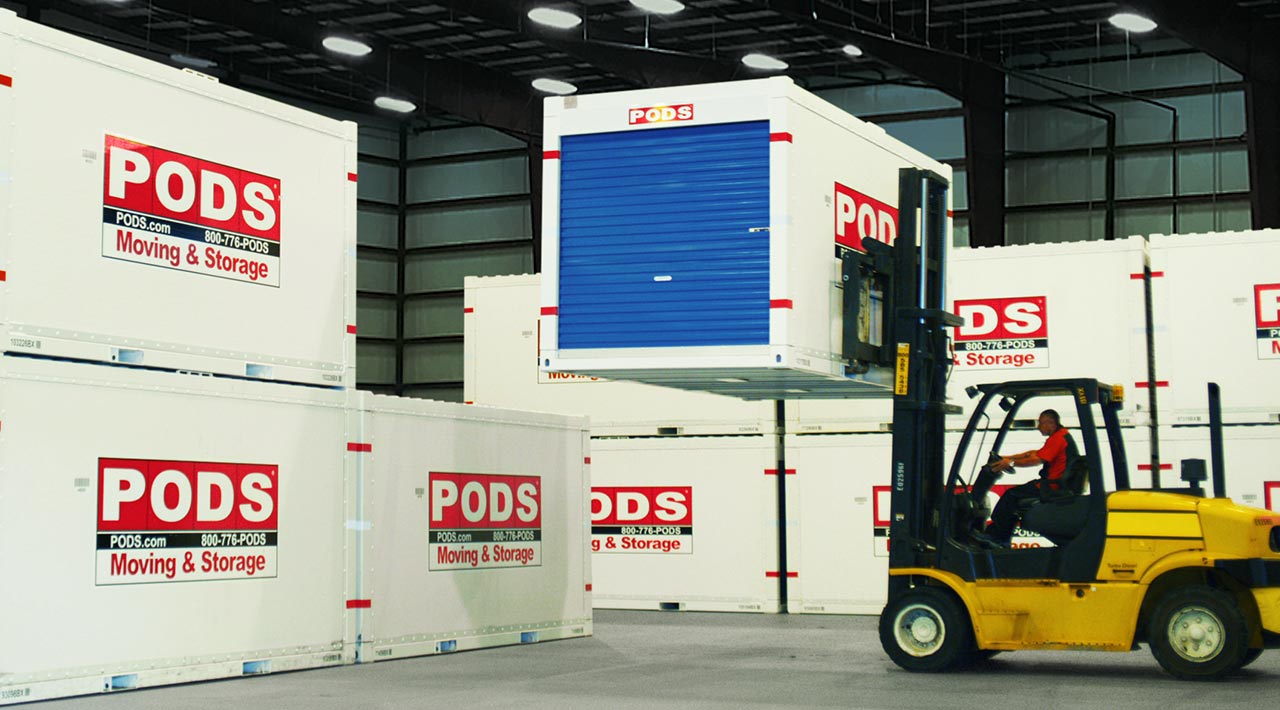 Dover Storage Solutions
After moving to Dover, you may need
extra storage space
while you unpack. Or maybe you're starting a home remodel or renovation project. Whatever the project, a sturdy PODS container is a flexible storage option. Choose from
multiple container sizes
and schedule a delivery date, and PODS will drop your container off to your home. Load your container and keep it on-site, or store at a nearby PODS storage facility.
More about Dover@Model.Title.HeadingType>
Dover, Delaware, is a lovely city that sits on the St. Johns River in the Delaware River coastal plain. Dover is a historic colonial city and today is a quiet place to live, with most of the population working in the farming industry. When planning a move to Dover, know that PODS containers provide all the moving and storage solutions that fit your needs.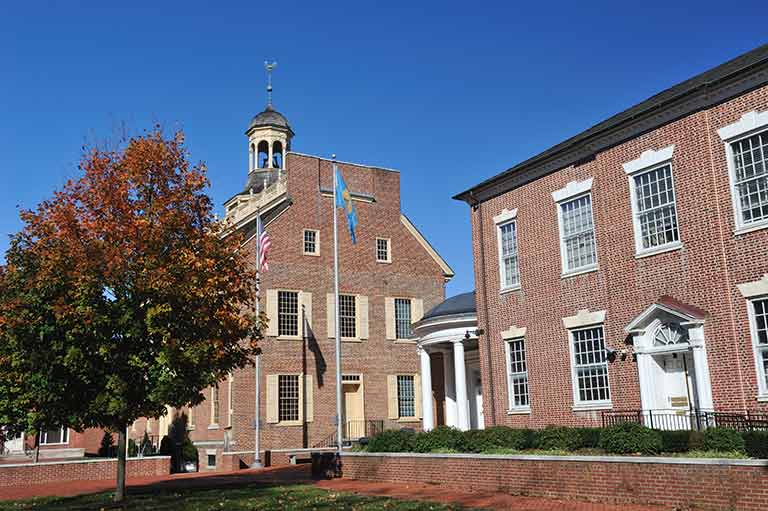 Moving to Dover
If you're planning to move to Dover, there are many diverse neighborhoods to explore before you choose the best spot to settle down.
Highland Acres/Kent Acres is known for its larger homes and has more expensive homes than surrounding neighborhoods. Many of the people who live in this quiet area are in management and executive positions. Many families with young children live here, and there are several outstanding elementary schools nearby.
If you are retired, then the North Star of Dover Retirement Village is the place to call home. The community is designed for active and young-at-heart adults 55 years and up. There is a pool, fitness center, game room, and large community area used for social events or quiet reading in the library.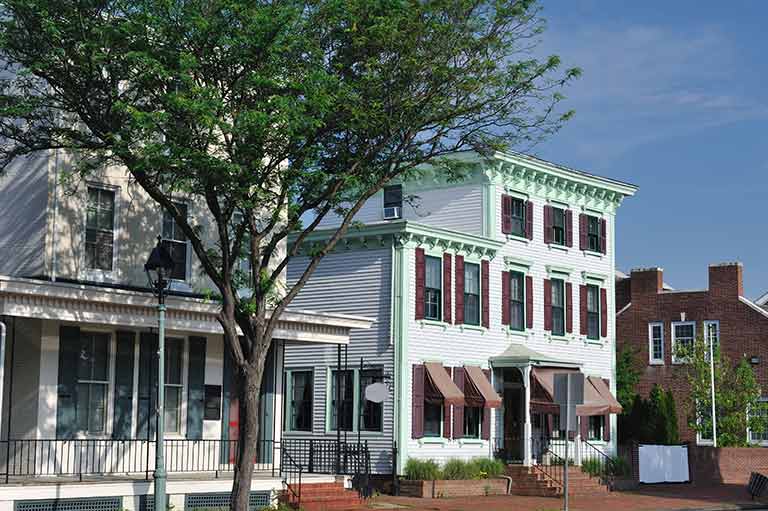 Things to Do and See in Dover
You have now moved into your Dover home, and it is time to get out and explore! With plenty of water surrounding Dover, water sports such as kayaking, canoeing, fishing, clamming, and crabbing will keep you busy.
If you're an aviation buff, be sure to visit the Air Mobility Command Museum. Filled with everything from rare vintage WWII aircraft to modern aircraft, this museum allows visitors to experience the beauty and history of these flying machines. Building 1301 on the grounds of Dover Air Force Base is home to the museum and was listed on the National Register of Historic Places in 1994.
The Old State House is a must-see. Built in 1791, the building served as Delaware's capitol building during the early formation of the United States. The building continued to house the state capitol until 1933. Afterward, visit the Fordham & Dominion Brewing Company for hand-crafted beers, and enjoy dining in any number of diverse restaurants.
Life in Dover is quiet with limited nightlife, but you are close to big cities such as New York City, Philadelphia, and Baltimore. Dover is home to Dover Downs Hotel & Casino, which offers gaming, poker tournaments, live horse harness racing, and live Las Vegas-style entertainment. The Casino also offers premier musical acts as well as fine dining.
Dover is an old city that reflects some of the United States' early history. Living in Dover is quiet and peaceful, and no matter where you choose to settle, PODS has the moving and storage solutions that fit your needs and your schedule.
Serving the greater Dover area
Bethany Beach | DE Bethel | DE Blades | DE Bridgeville | DE Camden | DE Camden Wyoming | DE Cheswold | DE Clarksville | DE Clayton | DE Dagsboro | DE Delmar | DE Dewey Beach | DE Dover | DE Dover AFB | DE Ellendale | DE Farmington | DE Felton | DE Fenwick Island | DE Frankford | DE Frederica | DE Georgetown | DE Greenwood | DE Harbeson | DE Harrington | DE Hartly | DE Houston | DE Kenton | DE Laurel | DE Leipsic | DE Lewes | DE Lewes Beach | DE Lincoln | DE Little Creek | DE Long Neck | DE/li> Magnolia | DE Marydel | DE Milford | DE Millsboro | DE Millville | DE Milton | DE Nassau | DE Ocean View | DE Oceanview | DE Rehoboth Beach | DE Seaford | DE Selbyville | DE Slaughter Beach | DE Smyrna | DE Viola | DE West Fenwick | DE Woodside | DE Allen | MD Barclay | MD Berlin | MD Bishop | MD Bishopville | MD Bivalve | MD Bozman | MD Cambridge | MD Centreville | MD Chance | MD Chester | MD Chestertown | MD Church Creek | MD Church Hill | MD Claiborne | MD Cordova | MD Crapo | MD Crisfield | MD Crumpton | MD Dames Quarter | MD Deal Island | MD Denton | MD East New Market | MD Easton | MD Eden | MD Elliott | MD Ewell | MD Fairmont | MD Federalsburg | MD Fruitland | MD Galena | MD Girdletree | MD Goldsboro | MD Golts | MD Grasonville | MD Greensboro | MD Hebron | MD Henderson | MD Hurlock | MD Ingleside | MD Kennedyville | MD Kingston | MD Linkwood | MD Lynch | MD Madison | MD Manokin | MD Mardela | MD Mardela Springs | MD Marion | MD Marion Station | MD Massey | MD McDaniel | MD Millington | MD Nanticoke | MD Neavitt | MD Newark | MD Newcomb | MD North Ocean City | MD Ocean City | MD Ocean Pines | MD Oriole | MD Oxford | MD Parsonsburg | MD Pittsville | MD Poocomoke | MD Pocomoke City | MD Powellville | MD Preston | MD Price | MD Princess Anne | MD Quantico | MD Queen Anne | MD Queenstown | MD Rehobeth | MD Rhodes Point | MD Rhodesdale | MD Ridgely | MD Rock Hall | MD Royal Oak | MD Rumbley | MD Saint Michaels | MD Salem | MD Salisbury | MD Sharptown | MD Sherwood | MD Showell | MD Snow Hill | MD Stevensvillle | MD Stockton | MD Sudlersville | MD Tilghman | MD Trappe | MD Tyaskin | MD Tylerton | MD Upper Fairmount | MD Vienna | MD Wenona | MD West Ocean City | MD Westover | MD Whaleyville | MD Whitehaven | MD Willards | MD Wittman | MD Woolford | MD Worton | MD Wye Mills | MD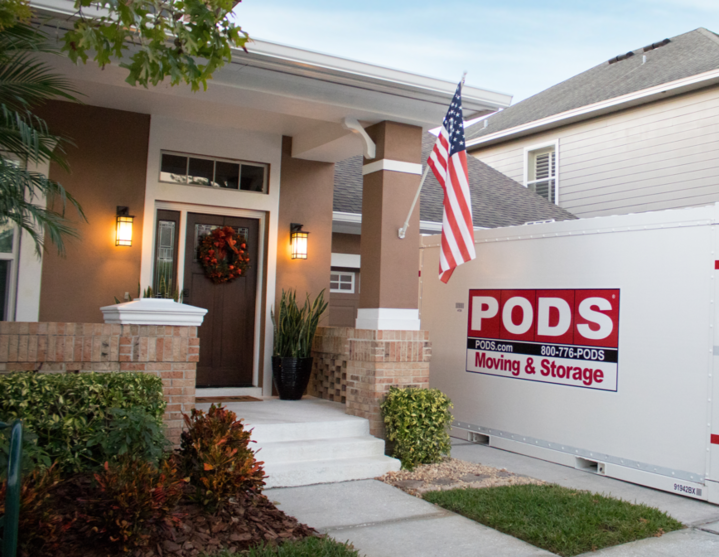 Dover Moving & Storage
Storage Facilities Near Me
Dover, DE
631 Ridgely St
Dover, DE 19904
Salisbury, MD
510 West Road
Salisbury, MD 21801