Take advantage of our limited time offer. Enter promo code HOLIDAY25 to save up to 25%.
See offer details
.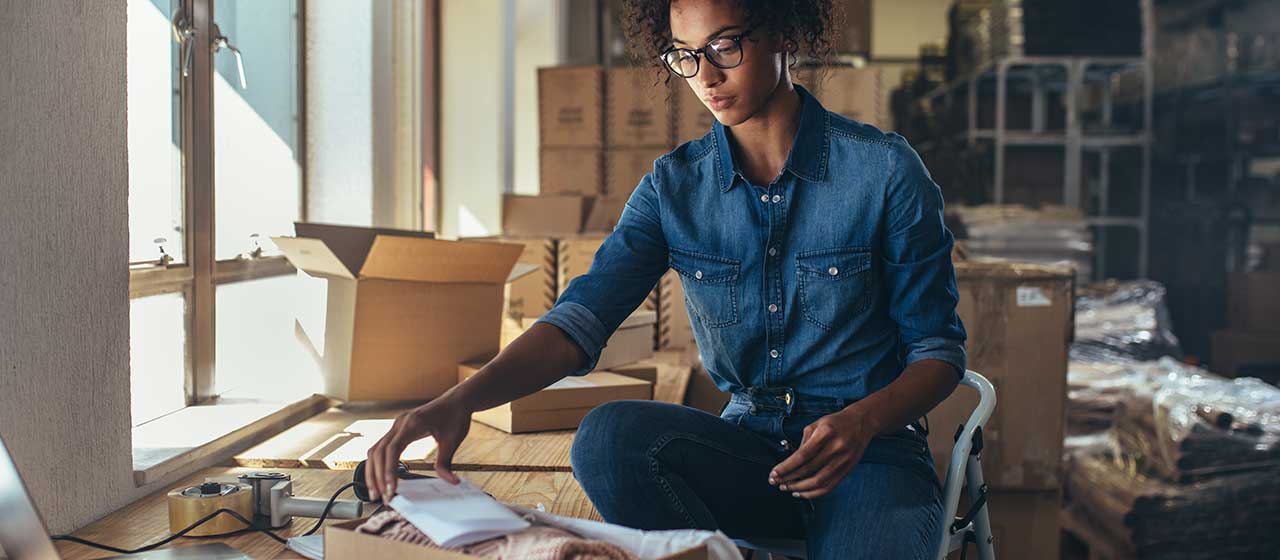 Solutions for Small and Medium Businesses
During times of change and uncertainty, growing businesses can adapt and find new success with the help of PODS moving and storage.
Interested in working with us?
PODS provides flexible moving and storage solutions for growing businesses. Fill out this form and a PODS rep will contact you. These solutions include containers to use as pop-up facilities, storage for inventory management, and business moving services.
Support for Small & Medium-Sized Businesses
We're Here for You
From restaurants to retail, PODS understands that running a small business can be challenging — and a pandemic only adds to the pressure. If your business is realigning priorities due to COVID, count on PODS to deliver the creative and cost-effective solutions that your business needs to keep operating.
Solutions for the New Normal
Easily transform PODS containers into temporary facilities such as retail pop-up shops, or use them as single-party dining rooms for your restaurant.
Units can hold PPE, cleaning supplies, and excess inventory so you can create space inside your facility for physical distancing. Keep them on-site or indoors at a PODS Storage Center.
Moving to another location temporarily, or downsizing? Our nationwide network and trucking fleet will transport your goods — and don't forget that we take care of the driving*.
Health and safety is our top priority at PODS. Customers do not need to meet their drivers for container deliveries, and any questions that may arise can be handled over a phone call.
Learn How PODS Can Help You Grow@Model.Title.HeadingType>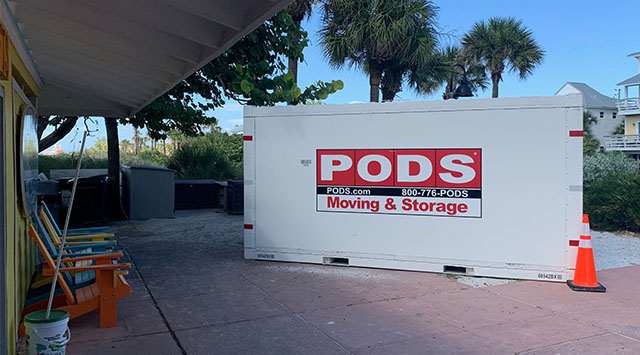 On-Site Storage Adapts to Your Business
How can on-site storage help my business grow?
An on-site storage container is the perfect solution for businesses needing extra space as a result of growth, the impacts of COVID-19, excess seasonal inventory, building remodels, and beyond. Keep important items stored just steps away from your business inside a secure PODS shipping container. Each of our portable containers fit within a single parking lot space, making on-site storage a convenient and adaptable solution for businesses in nearly any location.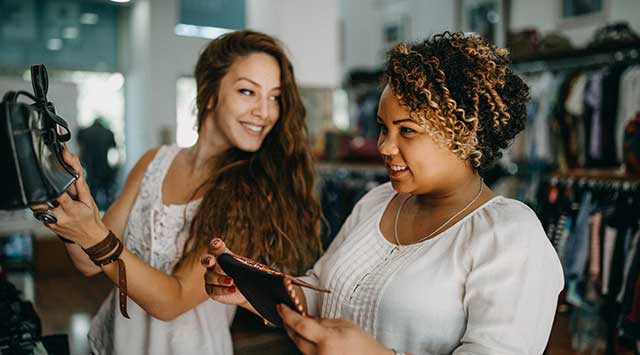 Seasonal Storage Units and Transport
Can I rent a container temporarily, or for the holiday season?
Depending on the seasonality of your industry, or during the holidays, a storage container is a useful asset to keep overflowing goods, tools, and fixtures organized during such periods — or unexpected times like COVID-19. PODS provides small to medium-sized businesses temporary and seasonal storage containers for holding goods, along with the logistics support to have them transported between sites or to a PODS Storage Center.
Efficiently Move Goods and Equipment
What are some ways small businesses can use moving solutions?

From tight budgets to COVID-related health risks, small to medium-sized businesses feel the strain of unorganized moving processes. If your business is expecting to move locations, expand, or to ship product in bulk — leave the job to PODS. We have a dedicated fleet of trucks and a team of experts who will take care of your moving needs so you can focus on running your business.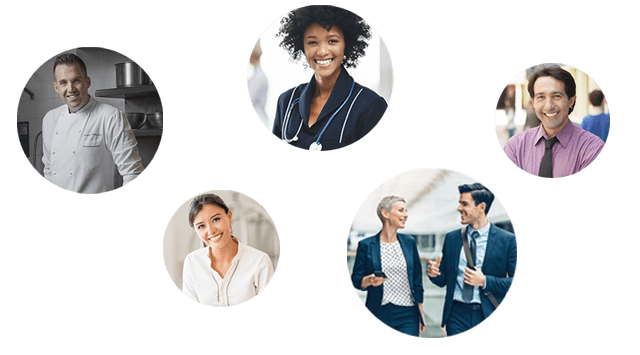 Solutions for Several Business Types
What types of businesses use PODS for storage and moving?
Our moving and storage solutions are designed to support businesses of sizes over a diverse range of industries. Here are a few of the many types of small to medium-sized businesses that benefit from our services:
Retail Brick & Mortar Shops
Ecommerce Online Stores
Restaurants, Bars, and Hotels
Home Service Businesses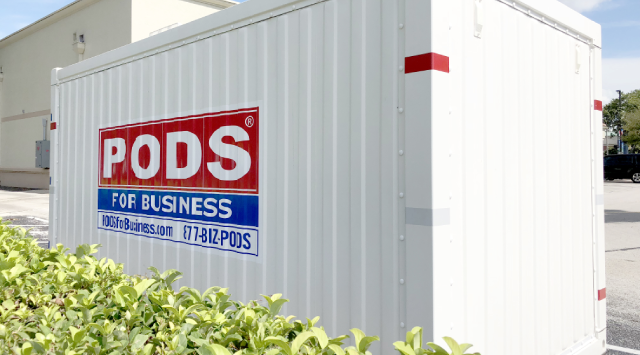 Extra Space for Inventory and More
What can I store inside a PODS storage container?
Many businesses rely on our containers to store the following items:
PPE and cleaning supplies
Extra retail merchandise
Tables, chairs, files, and paperwork
Excess seasonal inventory & fixtures
Equipment, parts, appliances, and electronics
Construction tools and supplies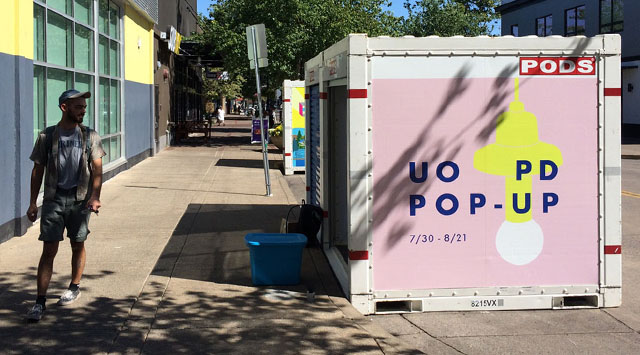 Storage Containers as Pop-Up Facilities
Can I use a PODS container as a temporary pop-up?
From mobile stores and offices to clinics and private dining rooms, a storage container can be used as a pop-up facility. Our units are weather-resistant and will protect contents inside from outdoor elements, while their high-security locking features are designed to keep any furniture and decor inside safe. Plus, our compact container sizes allow for easy placement and accessibility for users.
Moving & Storage Options to Elevate Your Business
PODS is an extension of your business and is ready to assist whenever and wherever you want.
North American network
Direct point of contact
Changes up to the night before
With PODS, businesses only pay for the solutions according to their timeline.
Easy monthly billing cycle
No rental contract
Mix and match container sizes
PODS matches businesses at every stage of growth — from startups to budding enterprises.
Temporary and long-term storage
Nationwide trucking fleet
Access to PODS storage facilities
Get a Quote for PODS Business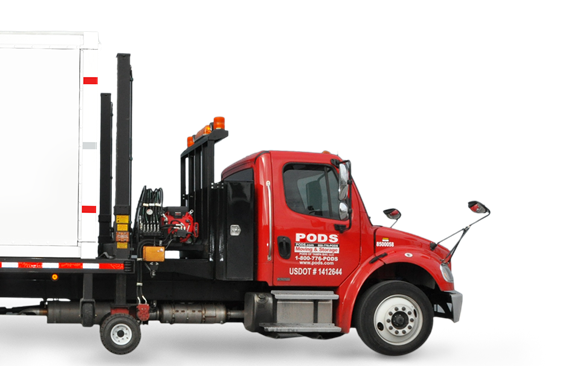 Choose the service you need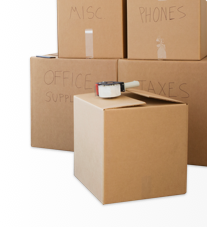 *PODS arranges for independent third-party motor carriers to transport containers long-distance between PODS' service locations.