Take advantage of our limited time offer. Enter promo code HOLIDAY25 to save up to 25%.
See offer details
.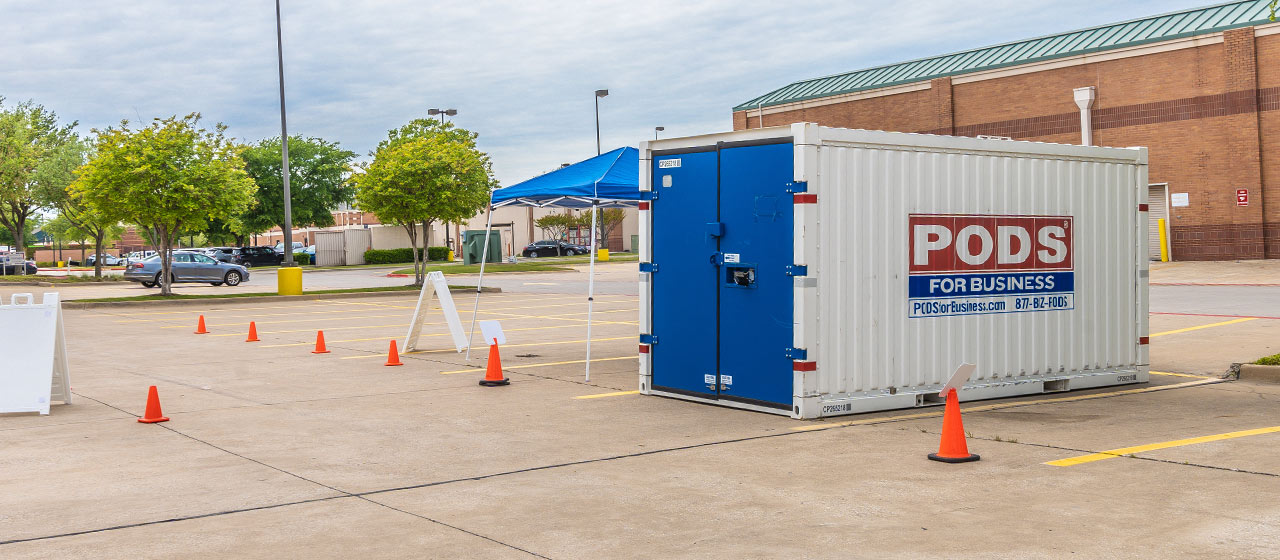 Testing Site Storage for a Primary Care Company
Discover how a healthcare company was able to quickly launch and manage several COVID-19 testing sites over a large geographic area with the help of PODS containers.
GoGetTested@Model.Title.HeadingType>
GoGetTested is a platform operated by primary care company WellHealth, in consortium with various public and private organizations, that provides rapid COVID-19 tests free of charge. To ensure efficiency and safety when administering patient care at its several testing sites, GoGetTested.com utilizes PODS storage containers to keep medical supplies securely stored on-site and between locations.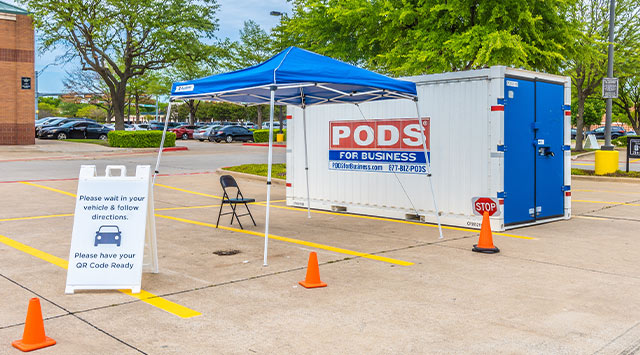 The Challenge: Expanded Operations
At the onset of the coronavirus outbreak in the spring of 2020, WellHealth immediately wanted to assist in the fight against COVID-19 through testing. It was among the first primary care providers to offer COVID tests and as a leader in pandemic response efforts, WellHealth worked with state and local officials to help deploy testing sites.
The partnership formed GoGetTested and the urgent need for an expanded operational capability, ranging from technology and supply chain logistics to marketing and staffing. WellHealth reached out to several other companies to make the rapid COVID-19 response operating system possible — including PODS Business Solutions for its mobile storage needs.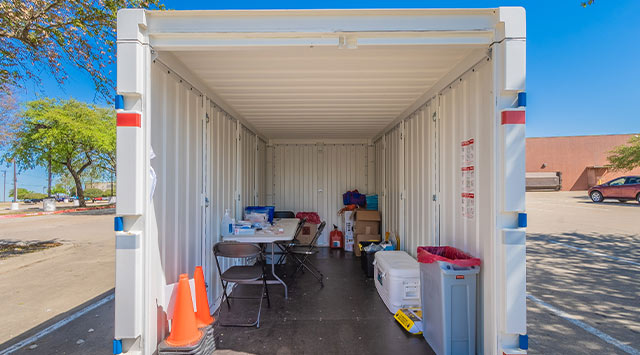 The PODS Solution: Mobile Units
Testing sites by GoGetTested can vary given the size and location, with some running inside clinics while many are outdoors. WellHealth established WellHealth Express Clinics to facilitate robust testing solutions across a nationwide footprint. Site setups can be in the form of a facility made up of multiple shipping containers (WellHealth Express Clinics), while others function through a van or self-serve kiosk.
PODS containers are used at some locations for on-site supplies storage only — especially for areas with limited infrastructure. But at many other sites, the process is completely run out of a PODS container without an attaching structure for the staff. Testing is performed outside of the unit, so staff will only go in and out of the container as needed for supplies. PODS is also used for transporting containers filled with supplies cross-country to new site locations.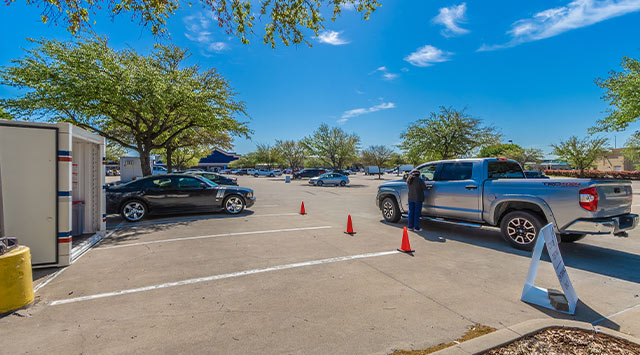 The Results: Fast Testing
GoGetTested quickly grew its presence to other states and locations. Despite increasing its number of testing sites, the organization has continued to provide rapid end-to-end testing deployments — whether it's in a densely-populated city or rural area — due to its efficient operating system that uses mobile storage containers from PODS.
Mouyyad Abdulhadi, Chief Marketing Officer at WellHealth, said they selected PODS as its moving and storage solution because the containers are user friendly, and the PODS nationwide network makes new site deployment seamless. Well Health has since launched GoGetVax, another health platform, which is similarly set up to provide easy access to the COVID-19 vaccine — and it is using PODS containers to support operational efforts.
Contact PODS Business Solutions
"Our success shows that this doesn't have to stop at COVID-19. This operating system we formed can be deployed to deliver healthcare anywhere that's needed, to all."
— Mouyyad Abdulhadi, Chief Marketing Officer at WellHealth
Business Moving & Storage Case Studies