Take advantage of our limited time offer. Enter promo code HOLIDAY25 to save up to 25%.
See offer details
.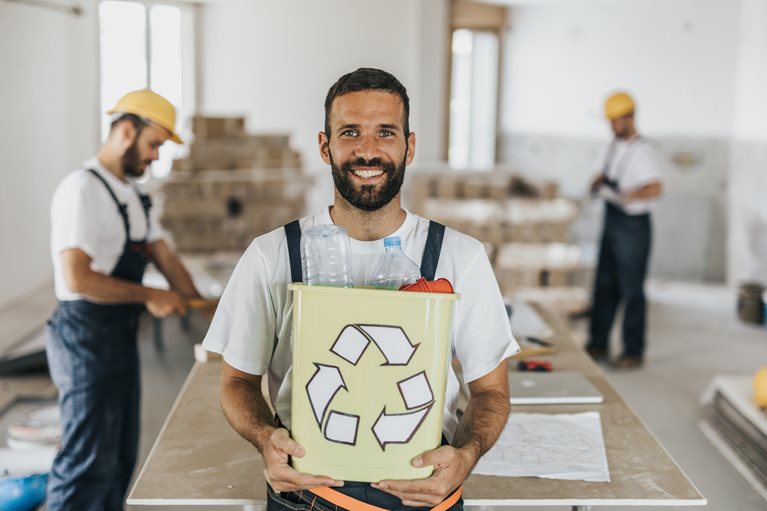 Master Recycling to Distinguish Your Construction Business from the Competition
Construction trash is no small problem. The construction and demolition industry produces more than 548 million tons of waste each year, more than twice the amount of other municipal waste, according to the Environmental Protection Agency. Construction waste generated around the world is expected to double by 2025 to 2.2 billion tons annually, according to Construction and Demolition Recycling.
Most of that waste ends up in landfills. If your contracting company handles demolition, remodeling or landscaping, you're likely making plenty of trips to the landfill to deposit your share of construction waste. While handling debris is part of the job, much of the waste generated in construction and demolition can be recycled or reused, which can help you save money and boost your reputation with environmentally-conscious customers.
Problems with Construction Waste
In addition to filling landfills, excessive construction waste can sometimes cause safety hazards. For instance, after Hurricane Harvey in 2017, the Texas Commission on Environmental Quality waived some safety requirements to speed cleanup efforts. This meant landfills quickly filled with potentially toxic materials, a Bloomberg report says, and waste management professionals will have to sort through the waste later to make sure it's all disposed properly. The trash and debris left behind by Hurricane Harvey will take years to clean up, according to officials. In coastal Aransas County, for example, crews were still working to remove a mile-long pile of trash seven months after the storm, according to the Caller Times.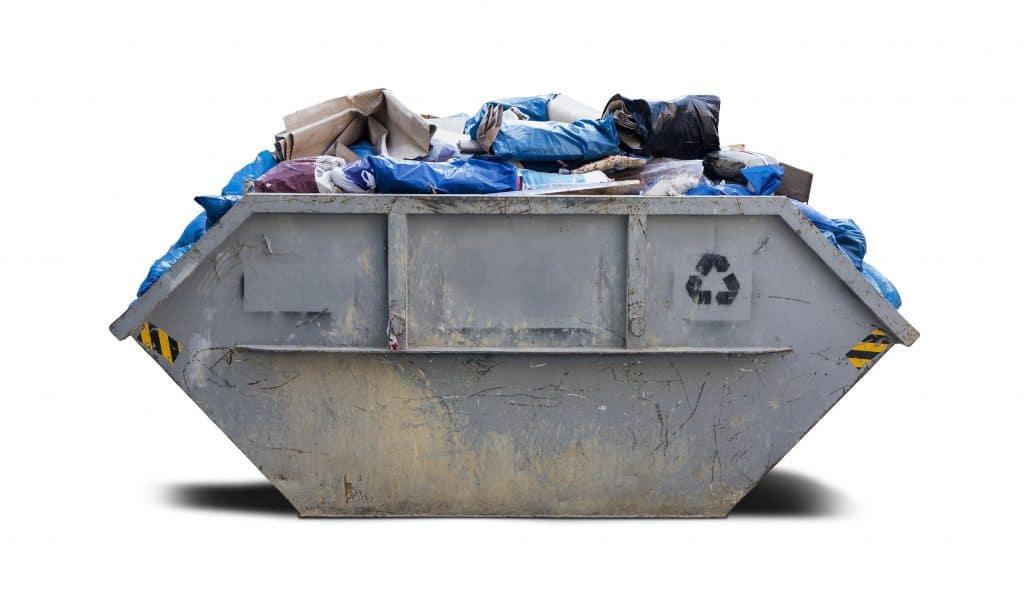 In Minnesota, the state's Pollution Control Agency believes construction and demolition debris is contaminating groundwater, according to US News & World Report. While environmental officials are pushing for tougher standards for demolition landfills, county leaders across the state want to avoid the tighter regulations that would require expensive changes.
Recycling and reuse could help limit the amount of construction waste piling up in landfills and potentially causing public health hazards, but many construction company leaders are unaware of how to start recycling. A lack of standardization and resources also keep recycling numbers low in the construction debris market, according to Construction & Demolition Recycling.
Recycle and Reuse
But recycling and reusing construction waste doesn't have to be difficult, and it can result in important benefits for your company. Much of the debris removed from construction sites can be recycled, including concrete, lumber, shingles, gypsum, asphalt, tile and brick. The items that can't be recycled can often be reused in future projects.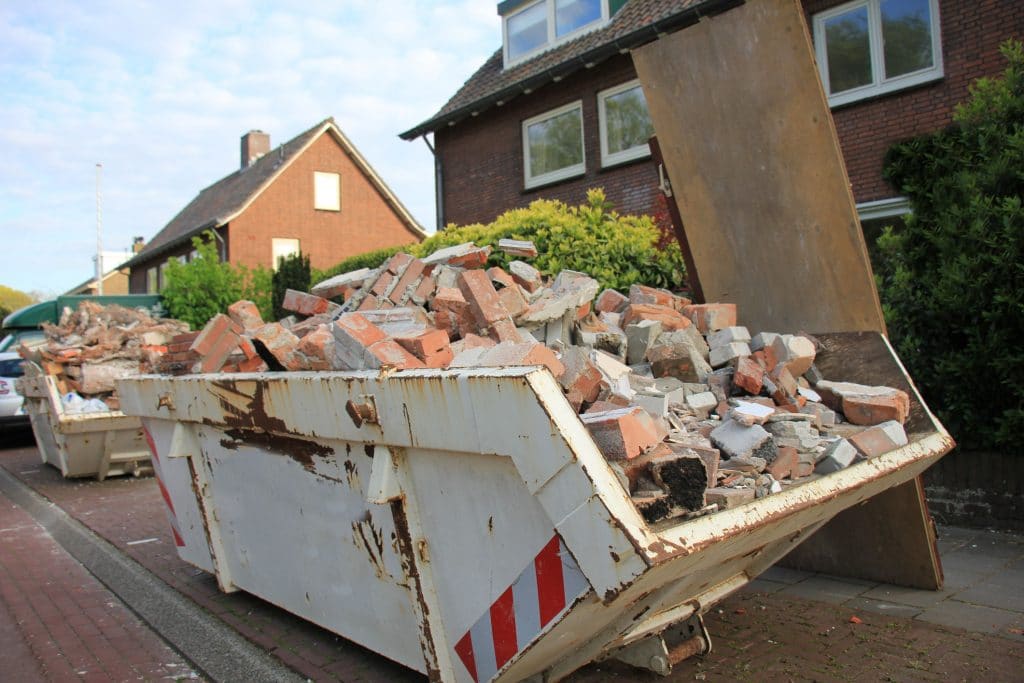 Consider these three reasons to start making recycling and reuse an important strategy for your specialty contracting company:
Increase your bottom line
Landfills charge dumping fees, but a recycling center may pay you for the materials, such as steel and wool. By making recycling a strategic priority, your company may earn significant profits.
Beyond recycling centers, homeowners, business owners, other contractors, salvage yards and artisans will also pay for some types of reusable goods. For instance, historic bricks, vintage wood flooring and retro appliances are valuable to the right buyer. Seek partnerships with salvage yards, crafters and builders who specialize in historic renovations to find markets for the materials you remove from your job sites.
In some cases, you may be able to reuse the materials collected on one job for a future job. In that case, you may be able to charge the first customer for removing the debris and charge the second customer for supplying the vintage materials they seek.
Win customers' loyalty
Many homeowners are committed to greener practices, and many industrial and commercial customers have to comply with corporate environmental standards. If you can show your commitment to and expertise in recycling construction materials, you can win their projects and their loyalty. Once you start recycling, keep track of the amount of debris you recycle as a percentage of total waste. You can share that figure with potential customers to show them your commitment to the environment.
Portable storage containers make it easy
Recycling or reusing valuable construction debris doesn't have to be a hassle. For example, you might install a portable storage container to collect usable debris next to a trash dumpster. With a PODS container, you and your team can easily separate and store recyclable materials, such as tile, shingles, lumber and brick. When you're ready to take the materials to the recycling center or another purchaser, PODS will deliver the container for you. If you plan to reuse the materials yourself, you can continue storing them in the portable container until needed, or have them delivered to your location.
Rather than contributing to the problem of mounting solid waste in the construction industry, partner with PODS to effortlessly boost your recycling and reuse efforts.
[maxbutton id="1"]
Get a Quote
Choose the service you need
Comments
Leave a Comment
Your email address will not be published. Required fields are marked *