Take advantage of our limited time offer. Enter promo code HOLIDAY25 to save up to 25%.
See offer details
.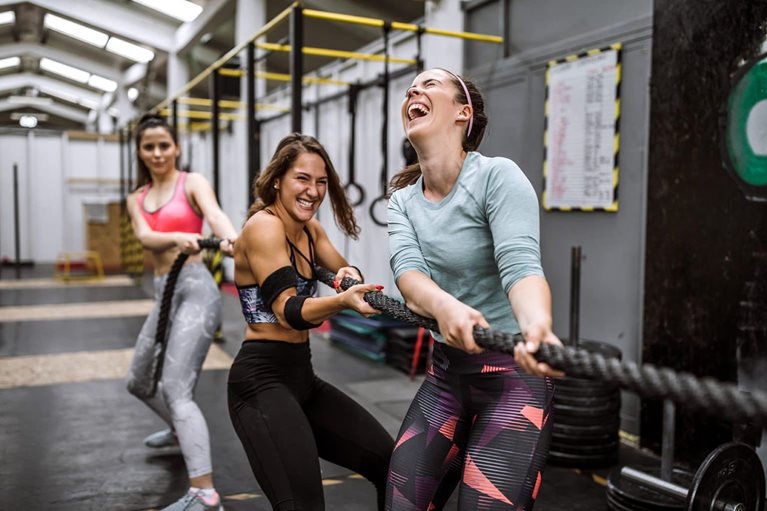 Gym Remodeling Ideas for the New Year
As January rolls in, a focus on fitness, and more specifically, gyms and gym membership, rises. Customers and clients want to move past the holiday indulgences, ready themselves for spring and focus on creating new, healthier habits once the calendar turns over.
According to a December 2018 survey of 1,075 US adults by NPR and the Marist Poll:
44% were likely to make a resolution for the new year
Of those, 13% vowed to exercise more
10% wanted to lose weight,
6% had a general wish to improve their health.
And many people follow through on their health resolutions. Location check-in software company Foursquare found that fast food restaurant visits fall 4.6% from Jan. 1 and Feb. 9, while gym visits spike 6%. That represents a significant new group of potential gym members. Remodeling your gym is a great way to entice new clientele and retain current gym buddies. But you'll want to put thought and research into your approach — what works for a youthful downtown area may not work in a retirement-friendly Sun Valley, for example.
When giving your gym a fresh look, consider the balance between cost and revenue. Look for affordable options for gym remodeling with the greatest appeal, especially if they translate into direct revenue-generating capabilities.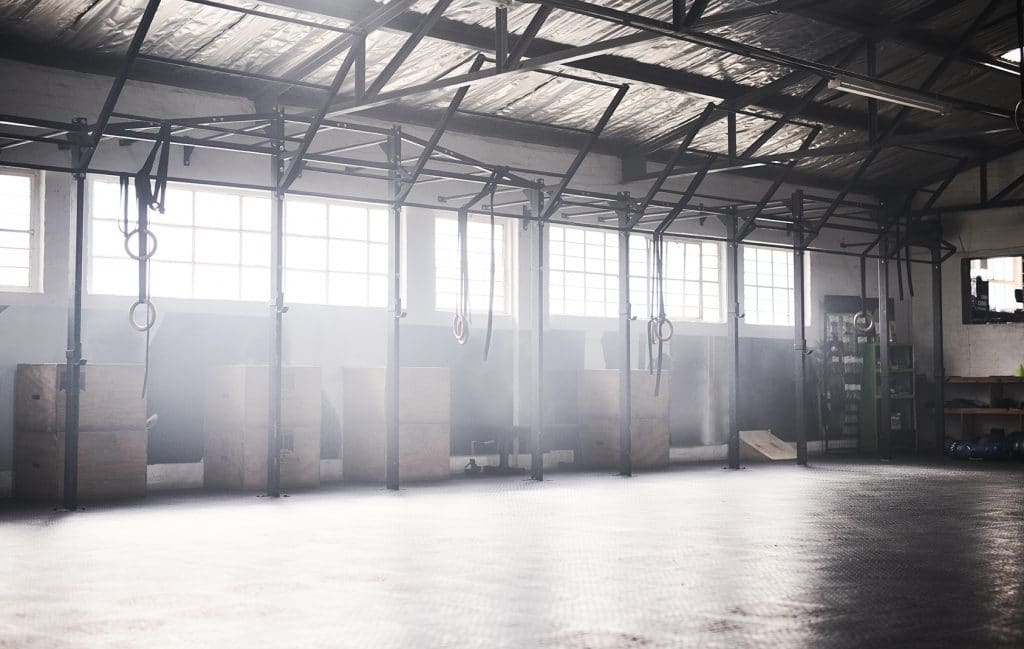 Consider your audience, too. Auditing your local catchment area helps you profile potential customers and guide your remodeling choices. If your local area has a high proportion of families with young children, then carving out dedicated space for childcare or a managed play area would appeal to busy parents struggling to find time in their day. Locating this area away from loud spin or Zumba classes will help to create a quiet, peaceful atmosphere for play, but gym owners might have to think creatively about how to allocate new space.
A high count of millennials might suggest a different approach. This demographic spends more on fitness than on college tuition, making it a lucrative target market. They favor fitness classes over workouts for their social stimulation, making group sessions a focal point for gyms that want to attract them. Creating space for group classes is a good investment, but this might mean clearing gym areas currently used for equipment storage and finding new places to keep it.
Entertaining Workouts
A young, tech-savvy audience will also appreciate new technologies that can make the gym a more vibrant and rewarding place.
Equipment manufacturers build entertainment options into their treadmills and exercise bikes that take viewers beyond the flat screens on gym walls. Video on demand is a common option for runners and cyclists who want the distraction of YouTube or Netflix while burning calories. Some equipment connects to wearables like the Apple Watch to log and track personal workout data.
Some equipment takes that interactivity a step further, fueling social experiences. Peloton's bike exercise unit streams real-time daily classes where participants can race against each other, even if they're a continent away.
Black Box virtual reality experience includes an immersive VR headset. It puts the user in a virtual space where they can compete against digital opponents by working out harder with resistance equipment and punching virtual crystals. This means investing in dedicated areas for those users to swing and kick their way through cyberspace without putting anyone else in harm's way.
An alternative VR startup, Icaros, uses a gyroscope-enabled platform that users lie on and control as they make their way through multiple experiences including
mountainscape fly-throughs and an underwater world where they race sharks and battle with enemy submarines. Adventurous gym members immersed in that experience need a dedicated space to lie down and manipulate this equipment. Using a dedicated storage container gym for VR experiences like these not only keep gym goers safe, but also demarcate this high-tech workout as a high-value experience.
Monitoring usage
Gym remodeling isn't just about fancy gear. Gym remodels are also a good opportunity to put new measures in place that control the flow of customers through the facility, avoiding congestion and providing alternative activities during busy times.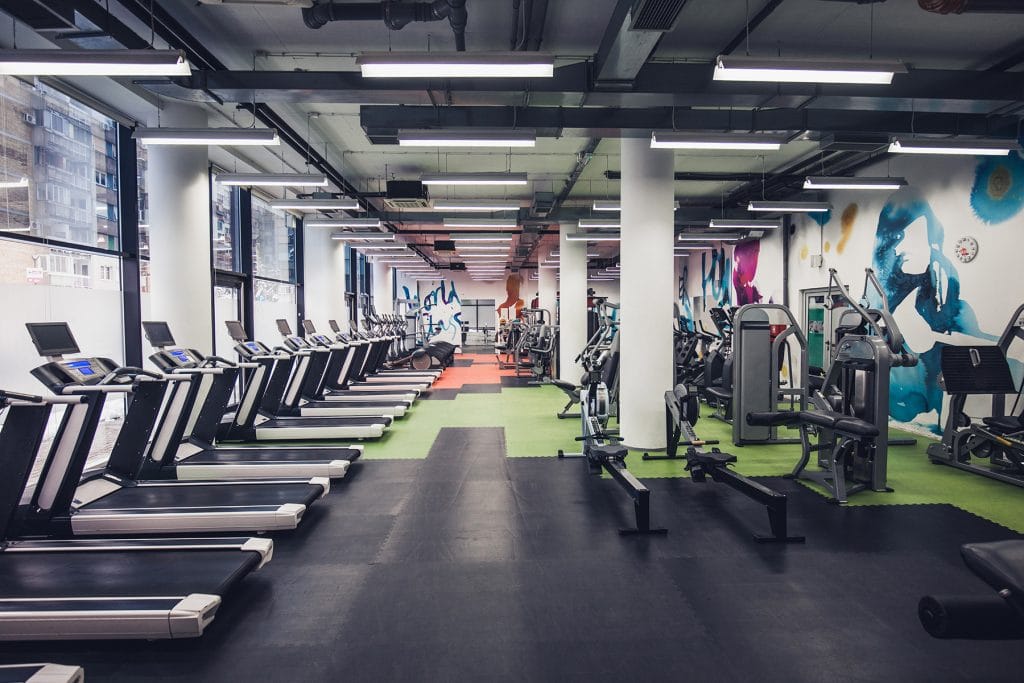 Smart gyms can use key card access systems that grant access to the facility. By linking these to members' accounts, you can build up a better understanding of each visitor. Some keycard systems also integrate with online booking and billing systems, along with mobile apps that members can use to interact seamlessly with the gym, enhancing their experience. You can use data from these systems for marketing purposes, sending special offers to individual users based on their behavioral history.
Space for growth
A mixture of technology and new activities provides a great start for your new year's gym remodels and retrofit projects, but there's another significant factor to consider: space. By expanding and changing the available space in your building, you can increase capacity for storage and even some activities on demand. With PODS storage containers, gym owners to mold and tailor spaces that fit the needs of every audience.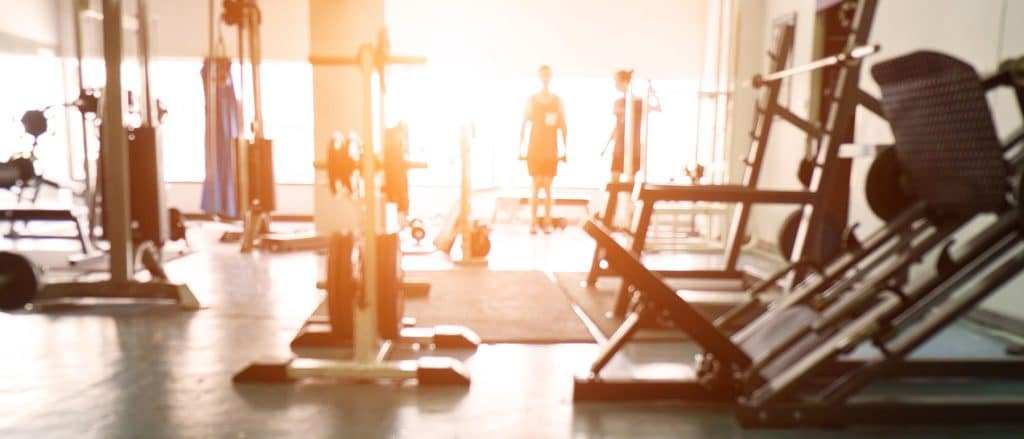 PODS containers range up to 16 feet in length and they are all able to fit within a single parking lot space. Our team of specialists can schedule the container's delivery at a time and location convenient for you, allowing you to keep the container as long as you need, and also deliver to off-site storage if you so desire. Storage containers for gyms can hold gear if you're breaking down closet walls to create another spin classroom, or store older equipment as you make room for the new. Items that need fixing could be rotated off the floor, and new deliveries can be safely stored, secure and out of the elements, waiting for after-hours set-up so as not to disturb anyone's flow.
GYM Storage Ideas WITH PODS
The possibilities for PODS containers to support your gym's growth are endless when it comes to remodeling projects and retrofits. With support from our team of dedicated specialists, we are prepared to help create a custom solution for your business. Whether your remodeling project is temporary or for several months on end, PODS works for your timeline.
Even when some new members drop off the wagon, as often happens after the new year crush, you can scale back your space requirements accordingly with portable and on-site storage containers for gyms. They are the perfect solution for fitness and retail businesses that have to expand and contract to suit an ever-shifting audience.
[maxbutton id="2"]
Get a Quote
Choose the service you need
Comments
Leave a Comment
Your email address will not be published. Required fields are marked *