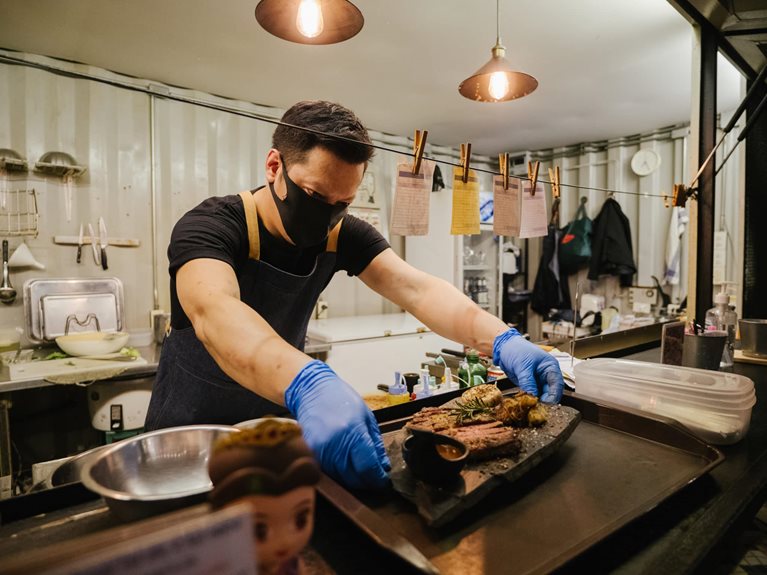 Simple Ways Ghost Kitchens Can Utilize Shipping Containers
Over the last few years, ghost kitchens have been popping up all over the world. The forced closures of restaurants, rise in remote work, and the uptick in takeout and delivery via online orders since the pandemic seems to have sealed the ghost kitchen's fate.
Many experts are predicting that the ghost kitchen concept is here to stay. In 2019, Euromonitor estimated that they may become a $1.5 trillion dollar global market by 2050 — and in 2020, the estimate was bumped up to $1 trillion by 2030.
Similar to how food trucks ended up disrupting the restaurant scene, ghost kitchens have created a new approach to how restaurants operate and serve customers. Interestingly, shipping containers are now playing a role in this growing restaurant trend.
Continue reading below to get a deep dive on the innovative ways ghost kitchens are using shipping containers.
What Is a Ghost Kitchen & Why Are They Popular?
A ghost kitchen is a business that operates with no dining room as a pickup and delivery-only restaurant. They are also often referred to as dark kitchens or virtual kitchens.
Much like food trucks, ghost kitchens allow restaurant owners to cut down on expensive overhead costs such as wait staff and leases in traditional restaurant spaces — which is particularly beneficial in top cities where real estate costs are at a premium.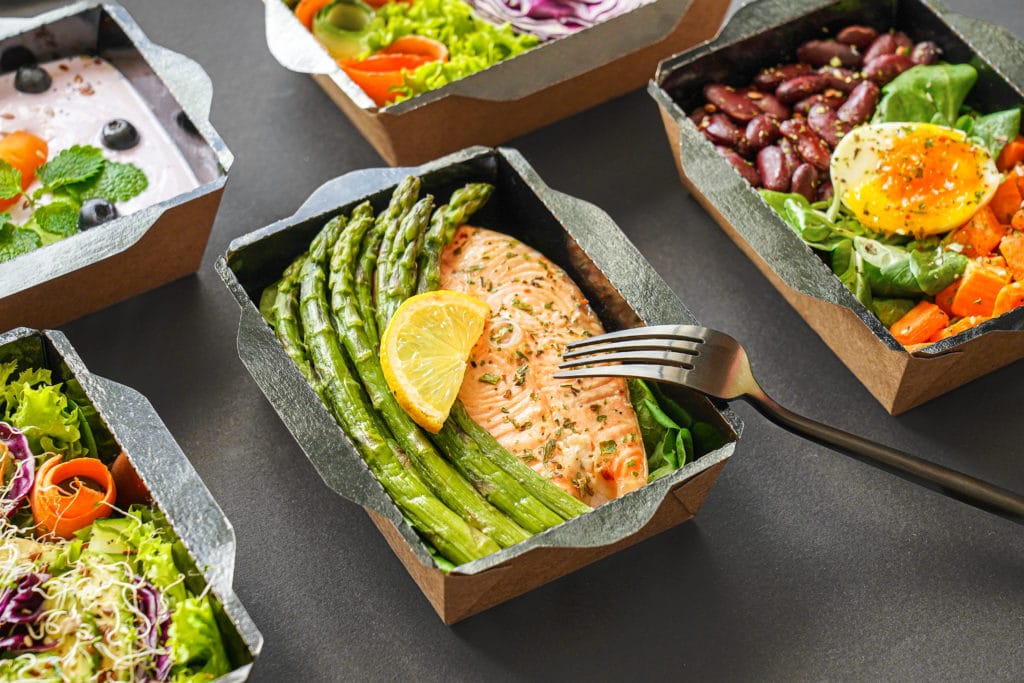 However, unlike food trucks, ghost kitchens aren't restricted by the confines of a food truck kitchen. These alternative kitchens have the benefit of operating out of a full-sized kitchen (or any sized kitchen needed). They also offer the opportunity for more than one restaurant concept to share the space and more importantly, costs.
Furthermore, the concept promotes localization — which is a growing interest to consumers and businesses owners. A pop-up ghost kitchen even allows restaurants to test a new market easily without signing a lease or putting down roots anywhere right away.
KEY INSIGHT: Ghost kitchens are invisible by nature. To generate awareness, a PODS container being used for ghost kitchen storage can be wrapped with a restaurant logo or message. They can also be used as pop-up spaces for brand activations, allowing customers to physically see an otherwise invisible brand.
How Are Restaurants Using Ghost Kitchens?
Some business owners are using ghost kitchens as a lower-risk and lower-capital way to test the waters for a new or first-time restaurant idea without breaking the bank. Others have implemented ghost kitchens as an easy way to explore new areas or expand existing food concepts beyond their brick-and-mortar locations.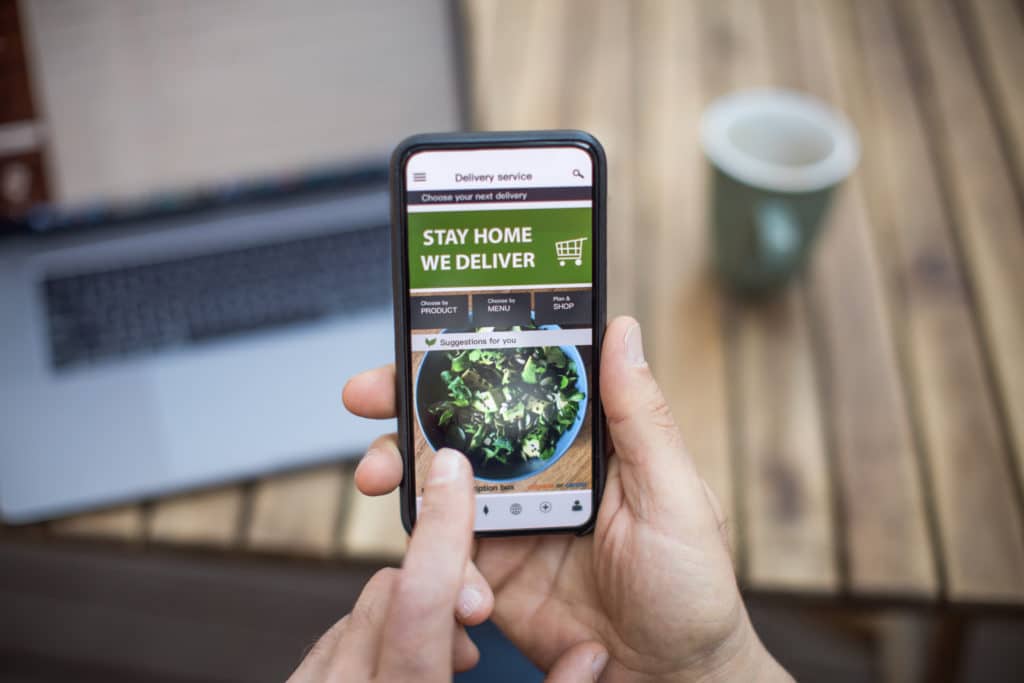 But if you think ghost kitchens are just for small businesses, think again. Established brands like Wal-Mart and Wendy's are in the ghost kitchen game, too.
Shoppers at select Walmarts in the U.S. and Canada will soon be able to test out a ghost kitchen concept that will create a "virtual food court" on-site via a partnership with Ghost Kitchens Brands.
Shoppers will order from digital kiosks that give them the option of ordering different items from over 15 different food brands on a single ticket. The on-site kitchen will then whip up the order for pickup, and also be used for local delivery through third-party vendors such as Uber Eats.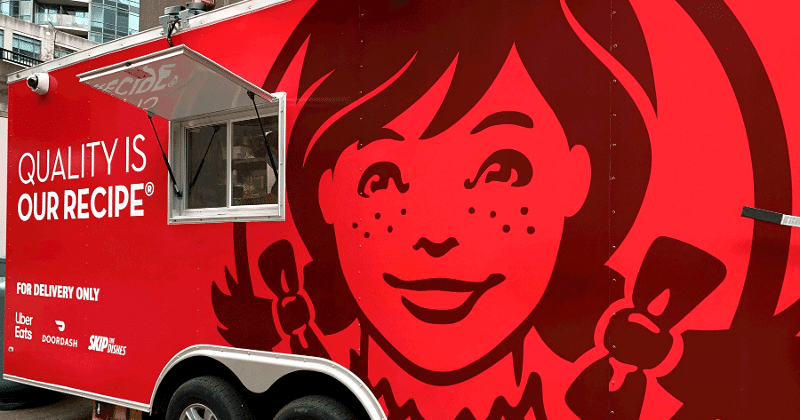 Wendy's has leveraged ghost kitchens as fulfillment centers for online orders. By placing ghost kitchens in key markets, the fast-food company is able to easily increase the number of locations where customers can pick up online orders.
Ghost Kitchens With PODS Containers
As we've covered in several of our other blog posts, shipping containers have supported many restaurants during the pandemic. We saw several restaurants get creative with shipping containers modifications to fit their needs, from individual dining pods to contactless pick-up points for online orders.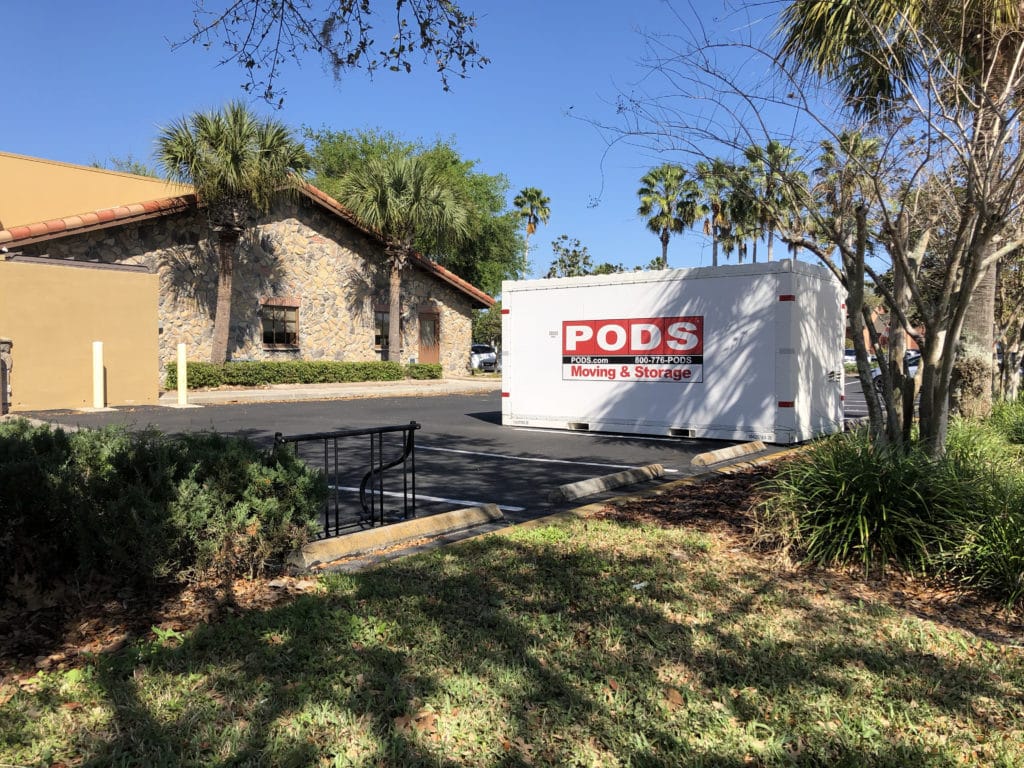 Container providers like PODS also provide ideal solutions for restaurants exploring this trending strategy. For example, if your ghost kitchen is working in a small facility or is sharing a space with one or more other ghost kitchens, our portable storage containers can free up room inside.
Our units can also be used as on-site storage for kitchen supplies, takeaway orders, extra inventory, or even non-perishable dry goods.
Furthermore, this idea could allow a ghost kitchen to rotate through different locations in order to create hype and serve a wider geographic area.
Interested in learning how PODS containers can help make your ghost kitchen a success? Check out the solutions we offer for restaurants.
[maxbutton id="1"]
RELATED ARTICLE: How to Make a Thriving Curbside Pickup Program for Your Restaurant
Get a Quote
Choose the service you need
Comments
Leave a Comment
Your email address will not be published. Required fields are marked *