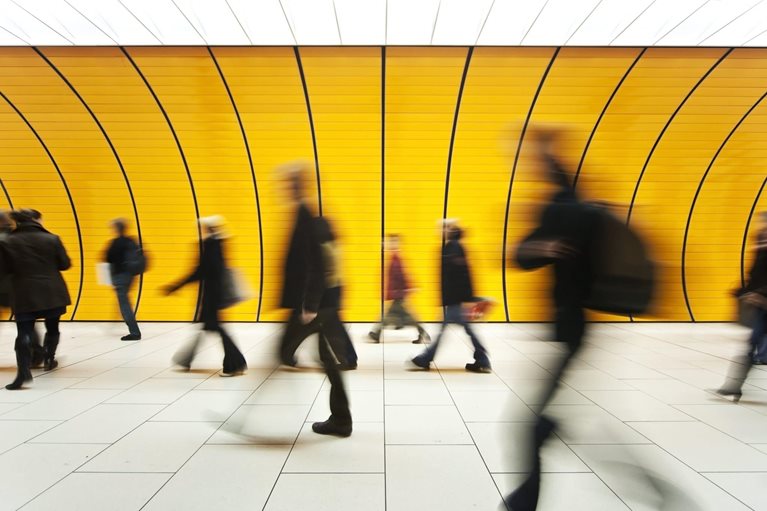 The COVID City Exodus: Where People Are Relocating for Jobs, and the Places They're Working Remote
The coronavirus pandemic brought restrictions for businesses, events, and personal livelihoods throughout the country. For some Americans, however, the pandemic also presented an unusual opportunity to those living in our nation's largest metropolises: a chance to relocate.
Soaring costs of living and low quality of life within many of America's concrete jungles have already been drawing people away for the past few years. But for those who've been on the fence about making the big move, mandatory lockdowns provided enough incentive because relocating to another place could mean more space at home while quarantining.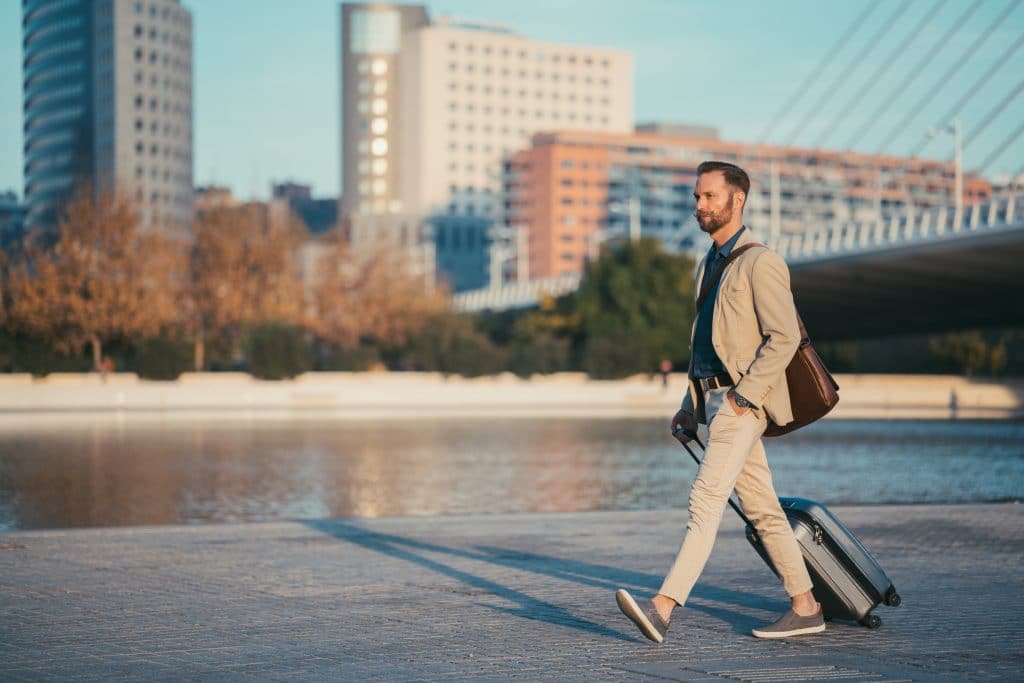 The new normal not only means people are fleeing from highly-populated cities, it means that they're making plans to not return. Continue reading to learn the current impact of the pandemic city exodus and more importantly, what it means for society in the future.
Where People Are Going
Research shows that one-in-five U.S. adults (22%) report either moving their residence due to the pandemic, or knowing someone else who did. While moving nationwide had slowed down during the initial outbreak of the pandemic due to safety reasons and lockdowns, the people who did move had a strong reason to.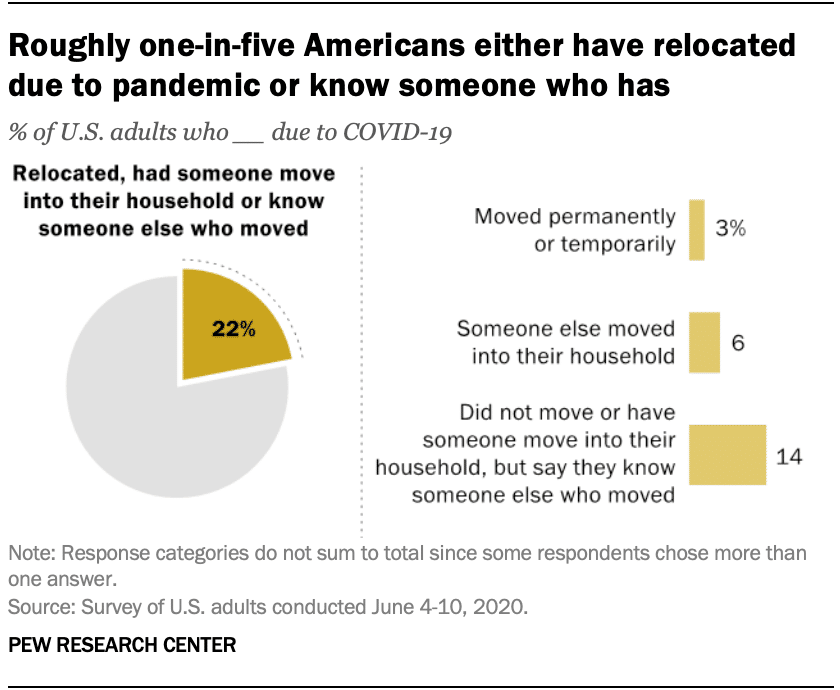 Those who had moved due to the pandemic include:
Students leaving campus housing or returning home to live with family
Professionals who had a loss of income due to the outbreak
Individuals moving in with friends or family to reduce living expenses
Professionals moving to places offering a lower cost of living
The above reasons especially apply to people living in the densest cities of the United States, which is San Francisco and New York City.
Between May and August 2020, move requests out of New York City to any destination were up 45%, and in San Francisco they were up 23% compared to the same time last year according to data from Hire a Helper.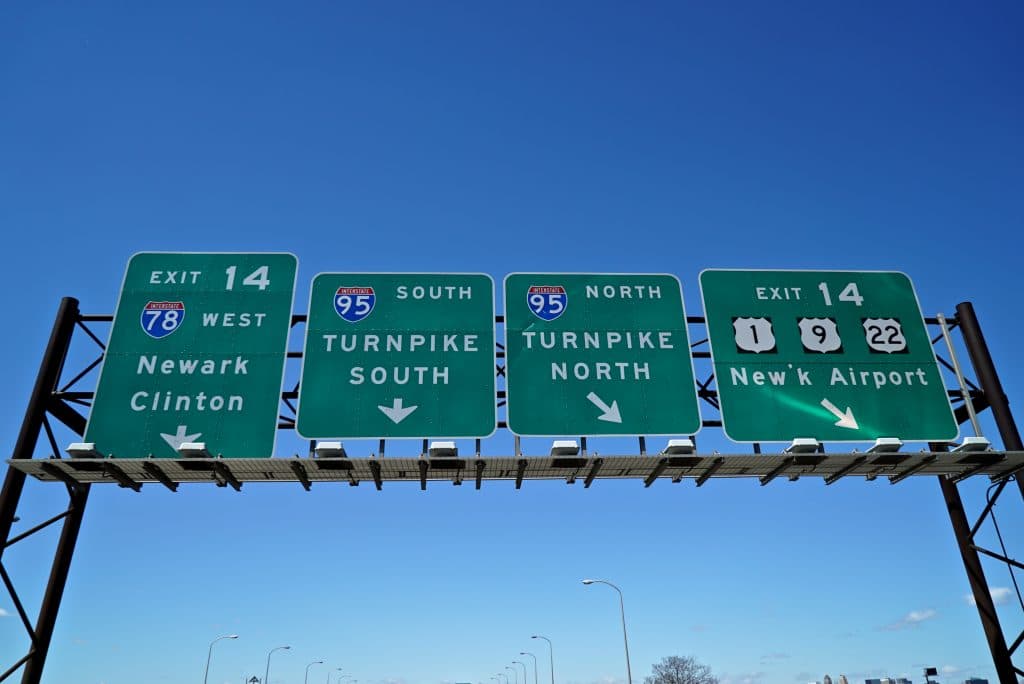 Trends from the report indicate that people didn't move far from either city. People leaving NYC remained within the Tri-state area of New York, New Jersey, and Connecticut, while people who moved from San Francisco relocated to other California cities.
In contrast, the top two cities to report the highest increase of people moving in are Scottsdale, AZ by 68% and Durham, NC by 17%.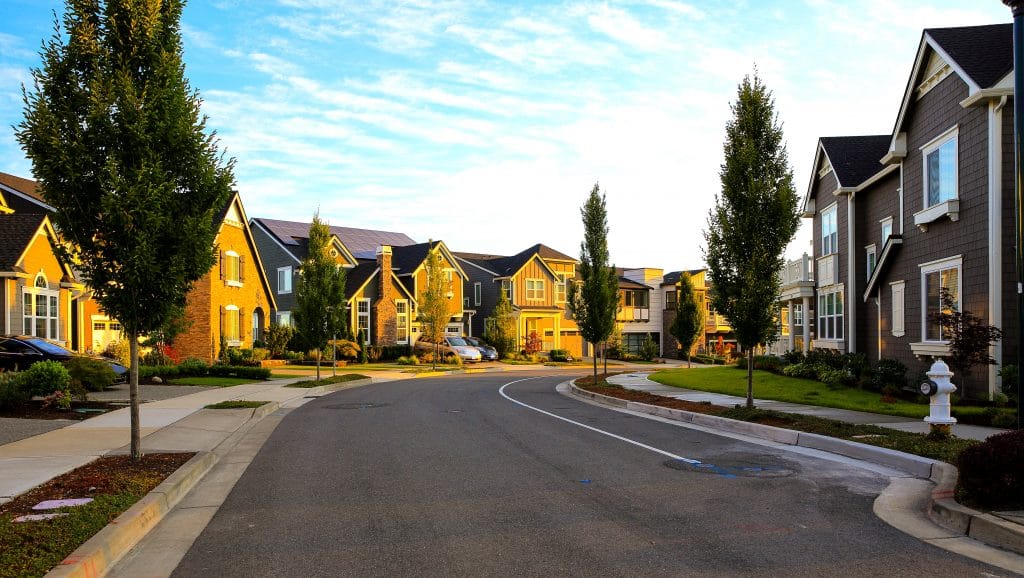 Overall, research indicates that the pandemic hasn't changed the preferences of people who prefer urban living. While it was assumed that more of the population would have escaped to rural areas or the suburbs, high-level data tells a different story.
Individuals are simply leaving the country's most expensive cities and heading to other cities — even nearby ones — where they can enjoy a higher quality of life without premium prices.
How Employers Are Pivoting
Businesses for most industries are adapting to having employees work from home. Companies had to even accommodate some of their workforces moving to different areas since many offices continued to push back dates to reopen. And for businesses with positions that can be performed digitally, it has become increasingly common to not see any specific location required for new job postings.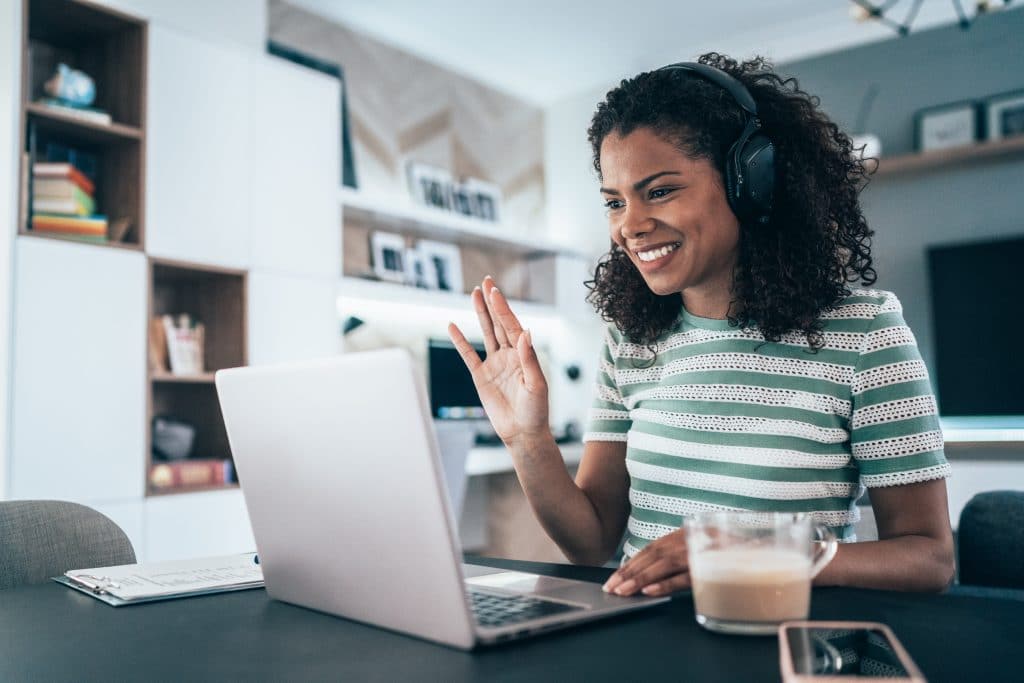 Working from home was made mandatory by many employers during lockdowns but now it may be here to stay long after COVID. According to a study by IMB, 54% of adults want to work remotely most of the time after the pandemic.
Businesses are now expected to manage their employees fully online, but that doesn't come without its challenges. Remote workforce management requires additional tools, extra communication, more empathy, a healthy company culture, and setting clear expectations for employees to maintain high retention rates and the same level of productivity as inside an office building.
How to Manage Remote Employees
Companies and managers can support remote employees by making the following provisions available to their workforce:
Mental health one-on-one video sessions with employees
Software for time tracking and project management
Additional days off for personal time and needs
Equipment and technology to use for at-home offices
Scheduling options for those traveling or relocating
Resources for parents with children learning from home
Listed above are just a few effective ways businesses and organizations can keep employees engaged despite limited physical interactions.
Moving or Relocating for a Job?
Has the pandemic led you to consider leaving the city? Or, does your company now have to support employees who are relocating from your current location? Though moving may seem like a difficult process, there's no reason it has to be a disruptive event for individuals or businesses alike.
Moving during a pandemic comes with additional complications like social distancing that can slow it down. A commercial moving provider that offers portable storage containers, like PODS for Business, will allow you to relocate seamlessly despite the extra barriers that come with COVID-19.
At PODS, we have corporate relocation solutions designed to make moving easy and efficient for both employees and employers. The safety of our customers is also top of mind, so we have adjusted our services to be contactless. Additionally, our containers now undergo deep cleanings between uses.
Get job relocation assistance for you or your business when leaving the city by using PODS employee relocation solutions to handle the task.
[maxbutton id="1"]
RELATED ARTICLE: Top Cities for Relocation 2020-21: A Look at Pandemic Moving Trends
Get a Quote
Choose the service you need
Comments
Leave a Comment
Your email address will not be published. Required fields are marked *