Construction Trends Electricians Need to Know About in 2020
Homeowners increasingly want technologically sophisticated homes. Among the trends, smart home market is expected to grow by 14% every year between now and 2024, and the global LED market is set to hit $78.8 billion this year. That means there's an increasing demand for electricians who are up-to-date with these technologies and the nuances of installing them.
Whether you're a specialist or a generalist, understanding these trends for 2020 will help you stay on top of your craft and keep a full diary.
The Smart Home
The US is the largest consumer of smart home technology ($23.5 billion in 2019 and growing). Bill Ablondi, the director of Smart Home Strategies says: "after less than a decade as a commercial proposition, the smart home has already passed the tipping point. The fact that a majority of people have bought into the smart home shows that there is no going back – the smart home has become the normal home."
Full automation of a home goes beyond plugging in an Amazon Alexa or Google Assistant device. Sophisticated systems use sensors, cameras and machine learning to set appropriate lighting, security, music, and temperature without human interaction. While the installation of each element might not be complex, how they interact with one another can be. For example, sound systems and televisions may be configured to turn off in order to alert the user to a possible fire or burglar.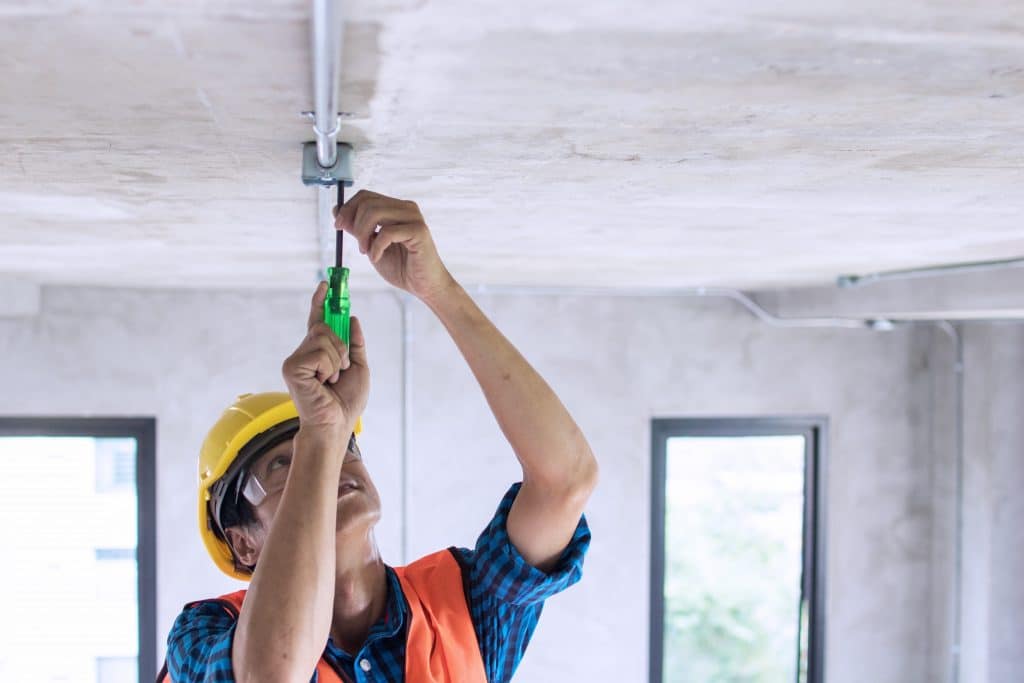 Handling these complicated systems involve far more set up that a plug-and-play homeowner can handle — they rely on expert electricians. Some companies, such as CEDIA, provide home automation training to not only help electricians configure and install these systems but design them for clients too. Understanding what's required to design, install, program and manage these systems will help you secure new clients as the demand for home automation grows.
Solar electricity
Solar power has become more efficient and inexpensive, leading to more home builders choosing to install panels to help the environment and save money. In 2019, the number of installed panels across the U.S. passed 2 million. Wood Mackenzie analysts expect that to rise to above 3 million in 2021 and 4 million in 2023.
Electricians need to understand the technology and testing associated with installing photovoltaic (PV) solar panels, as that information isn't always covered in early electrical qualifications. If you'd like to become an installer, you'll also need to obtain the correct certification from the North American Board of Certified Energy Practitioners. This certification is a requirement in most states as you'll be responsible for connecting the panels to the grid. Take a look at DSIRE to see what policies cover your area.
There's also a call for other solar-powered technology outside the home including garden lighting and gate openers. Understanding how these types of products work and the range available will help you make the right recommendations for your customers. These are often simply connected to the device they are powering and don't need the same certifications and qualifications as solar panels.
Sustainable lighting
By 2024 the global LED market is expected to hit $127.97 billion. This is growing year on year, meaning more and more homes are looking for sustainable lighting. LEDs simply draw less power than other types of lights.
For electricians, it's important to source high-quality lights and educate your customers on the types of lights and bulbs they should be buying ahead of installation, as this will increase longevity and ease of use. As well as LED bulbs, look out for smart lighting that can be controlled on a timer, via a mobile phone or through voice commands. These can improve the energy efficiency of a property as well as improve accessibility.
Accessibility remodeling
As baby boomers begin to age, many are choosing to stay in their own homes. While relocating an elderly parent is one option, some may prefer to remodel their homes to make them more accessible.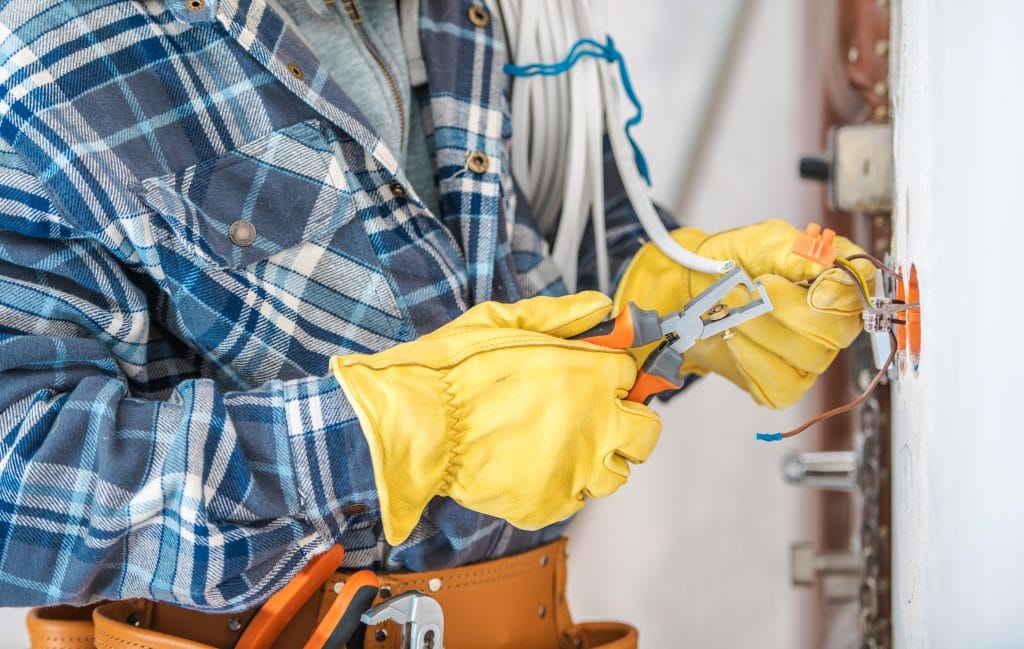 Electricians play a large part in this, installing sensors, controls and stair lifts to increase safety and comfort within the home. Understanding a customer's needs can help you make the right recommendations when working on a remodeling job.
HOW PODS CAN HELP ELECTRICIANS
Having valuable equipment, parts, and tools ready and waiting to go at the job site can present a security concern, not to mention the risk of damage from bad weather. Valuable equipment can be directly delivered to an on-site, secure PODS container where it'll be protected as the job progresses. Unexpected, additional work or bad weather won't affect equipment, such as solar panels or LED bulbs, as they'll be tucked away safely in a weather-resistant container.
You'll also have your tools and other equipment close at hand without having to rely on a secure truck. By leaving the necessary equipment at the job site, your assets and materials stay safe — plus you'll save money on fuel as you won't be driving around a heavily laden truck.
For electricians looking for an easy way to move and securely store expensive equipment and technology, learn how PODS can help on construction sites.
[maxbutton id="1"]
Get a Quote
Choose the service you need
Comments
Leave a Comment
Your email address will not be published. Required fields are marked *