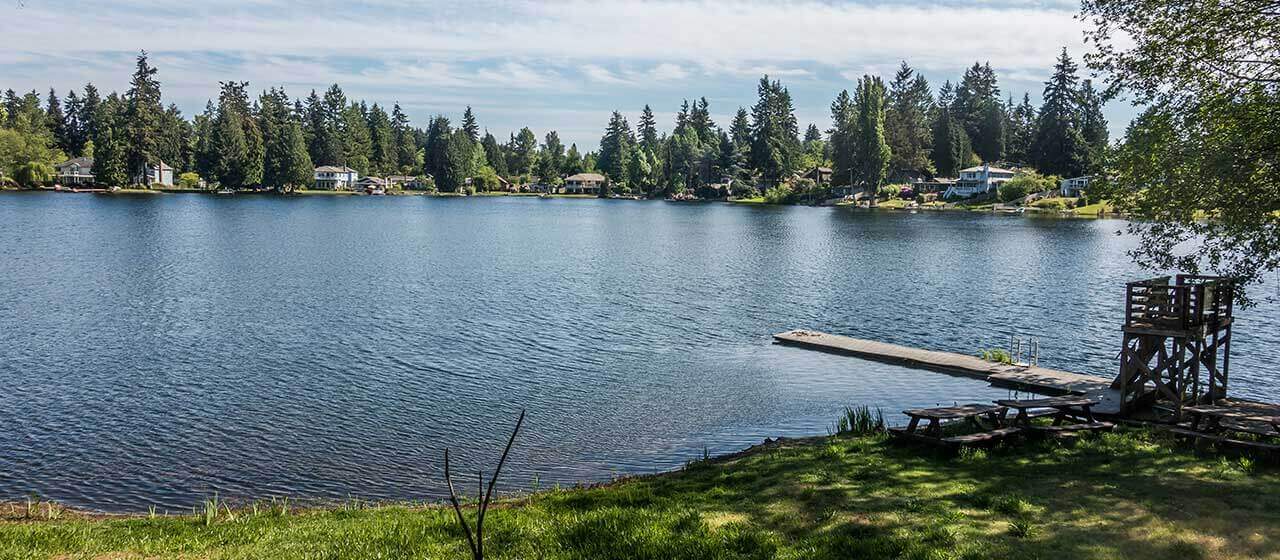 PODS Moving & Storage in Federal Way
Are you a new customer? Give us a call or fill out the form on the right for a free quote today. If you're an existing customer looking to access your container at our Storage Center, please give us a call and we'll be happy to schedule an appointment.Monday-Saturday: 5 a.m.–7 p.m. PTSunday: 6 a.m.–3:30 p.m. PT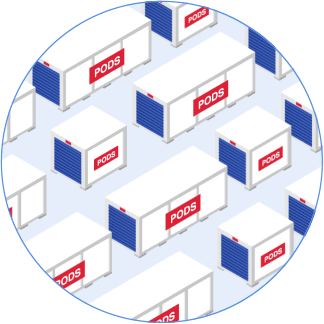 This may take up to 30 seconds.
We're searching over 200,000 containers to find you the best price.
Your One-Stop-Shop for Moving and Storage in Federal Way, WA
Are you remodeling your Federal Way home, or decluttering your space? PODS has the storage containers you need. Are you relocating to Federal Way for work, or moving across the country and far away from Washington? We have moving solutions to help with that, too! Why? Because we mean it when we say, PODS is your one-stop-shop for moving and storage in Federal Way, WA.

So, You Want to Move to Federal Way, WA?

You're ready for the big move to Federal Way, WA, a place filled with fun things to do, good employment options, and exciting individuals. But you'd like to bypass the stress and moving hassles associated with the transition. Hiring the right movers, finding storage centers, and even having your mail sent to your new Federal Way home can be stressful. Whether you're moving in-state or looking for long-distance moving companies in Federal Way, PODS has you covered. We enjoy assisting you during life's difficult times, and we'd like to alleviate as many burdens as possible throughout the moving process. Supplies for moving, packing help, and loading — you name it!

Why PODS is Your Best Option for Moving in Federal Way, WA

You have a lot of choices when it comes to moving vendors in Federal Way. You might be wondering what makes PODS different from the other folks. Not only is PODS the #1 most trusted brand in portable moving and storage, but we're devoted to providing a low-stress experience. We deliver customer service the right way, from full control over scheduling to giving you the time you need while loading and unloading.

PODS Options for Moving and Storage Flexibility in Federal Way, WA

WA moving companies in Federal Way can be confusing and uncompromising. PODS extends the grace and flexibility of on-site self storage containers, inside storage, and/or moving. Reserve your container and tell your Customer Care Associate where it needs to be delivered. We'll drive to your home and place it for you, even if you're at work or running errands! And when your container has been dropped off, take as much time as you need loading personal items. We'll grab it when you're ready. And if you'd like a little help packing up the items in your home, loading, or making the most of your container space, PODS can connect you to moving assistance in Federal Way.

Prefer to keep your things readily accessible? No worries! Store your PODS container on-site while you renovate, update, or sell your home. But if you would rather store your unit off-site, we can take it to one of PODS' indoor storage facilities in Federal Way, WA until you're ready for us to deliver it to your new home.

Forego those tiring, awful trips in rented moving trucks or piling your belongings onto your friend's pick-up. Let PODS take care of the driving, whether you're moving your container from our facility in Federal Way, making a coast-to-coast move, or a cross-country move from WA. But if you want to do some moving and storing, that's fine, too. Reserve as many PODS containers as you want, and store the items you don't because PODS in Federal Way is here to help!

Don't Make a Move Without PODS in Federal Way, WA

We're not just the storage units you see throughout Federal Way. We've been assisting refurbishers, movers, career-changers, and declutter-ers for 20 years and counting! Now that's moving and storage done right. Whether you're looking for storage facilities near you in Federal Way or long-distance moving assistance, PODS is your moving and storage solution. From our strong, reliable storage units and patented level-lifting machines to our firm belief that you should have complete autonomy in scheduling, PODS knows how to make your Federal Way, WA moving and storing simpler. We don't just offer great customer service — we deliver it, too. Get your PODS quote today!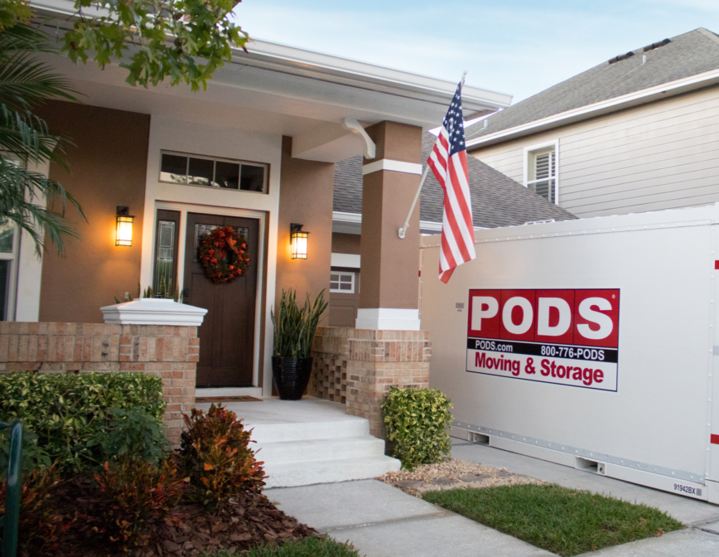 Federal Way Moving & Storage
Storage Facilities Near Me
Des Moines, WA
2341 South 208th St, Suite D
Des Moines, WA 98198
Everett Riverside
405 Riverside Rd
Everett, WA 98201
Frederickson
18707 50th ave E Frederickson
Tacoma, WA 98446
Find Your Fit: Moving and Storage Container Size Options
Let's Get Started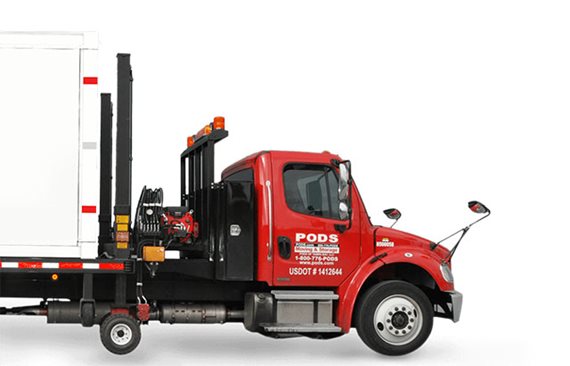 Choose the service you need