Take advantage of our limited time offer. Enter promo code HOLIDAY25 to save up to 25%.
See offer details
.

PODS Moving & Storage Staten Island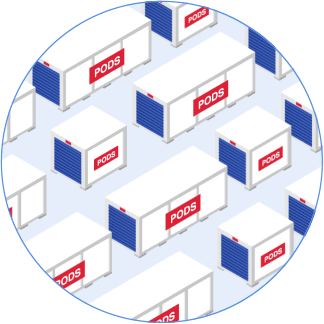 This may take up to 30 seconds.
We're searching over 200,000 containers to find you the best price.
Staten Island Moving Solutions
With monthly rentals and flexible delivery, PODS offers
moving solutions
in Staten Island that fit your needs. We can deliver your portable container to your current home and pick it up whenever you're ready. Once you're done loading your container, we'll handle the transportation to your new home, so you don't have to. Not ready to unload? Store your belongings in one of our secure Staten Island storage facilities.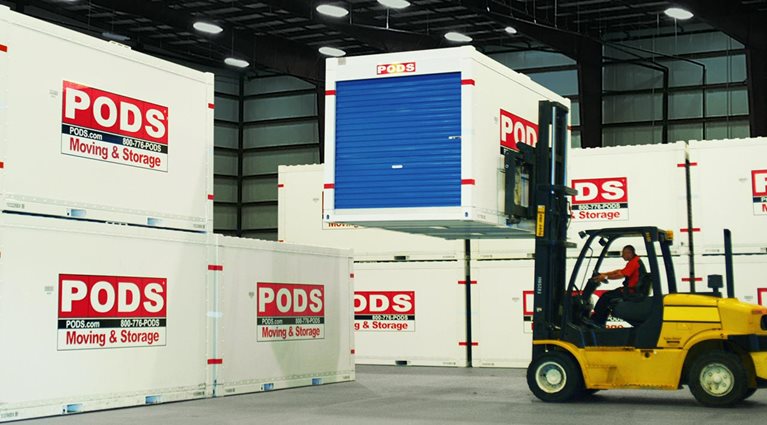 Staten Island Storage Solutions
In addition to moving, PODS also offers flexible Staten Island storage options. Whether you're looking for extra space during a home renovations or need some more time to unpack after a move, we can bring the storage to you. The ramp-free design of our
portable storage container
makes it easy to load and unload your belongings. With month-to-month rental terms, you only pay for the time you need!
More about Staten Island@Model.Title.HeadingType>
Staten Island is New York City's southernmost borough and is known for its museums, historic landmarks, beaches, and parks. Just a short ferry ride from New York City aboard the free Staten Island Ferry, life in this historic part of New York is exciting and peaceful at the same time. When you decide to make your move to Staten Island, PODS has all the moving and
storage solutions
to fit your needs.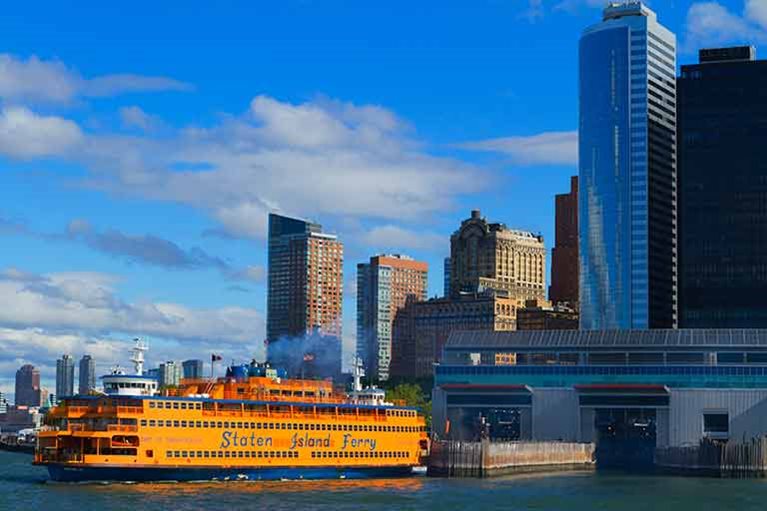 Moving to Staten Island
Staten Island is the least populated borough of New York City, and it's a good choice for people who want to live close to the downtown area, yet need breathing room from the hustle and bustle of the city. Staten Island has a population of about 475,000, and with 59 square miles of land, you can find a piece of nature in the 170 parks found about Staten Island.
With a diverse demographic comes diverse neighborhoods, and you can find areas to live that are sure to please everyone. If you're looking for a quiet neighborhood with relatively little traffic, try the Huguenot area. It sits on Staten Island's south shore and is close to the beaches and the South Shore Country Club. Huguenot is perfect for retirees or for families raising small children.
Great Kills neighborhood is ideal for families with kids. There are plenty of good schools to choose from, and with many other families settling in Great Kills, your children will be able to make many friends. For young couples and single working professionals without children, St. George is a vibrant and thriving neighborhood.
If you work in Manhattan, St. George is perfect because it's so close to the free ferry that takes you there. This neighborhood is densely populated and is great for walking to restaurants, bars, and nightclubs. Whichever neighborhood you choose to call home, PODS will help you move there with a variety of moving solutions.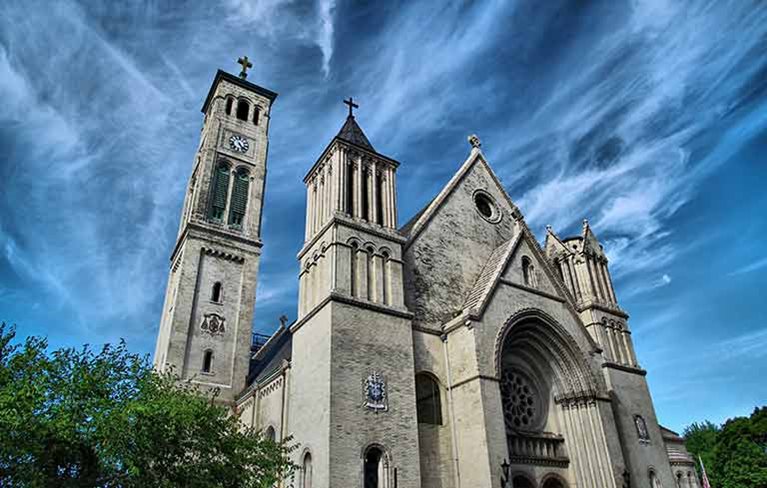 Things to Do and See in Staten Island
Congratulations on your new home in Staten Island! With PODS providing you with moving and storage solutions, it's now time to explore your New York City borough. When the holidays come, visit Staten Island's Winter Wonderland. There are rides with illuminated holiday lights, as well as an awe-inspiring light show, which features more than 100,000 lights that dance and change to holiday songs.
To learn more about Staten Island, visit the Snug Harbor Cultural Center & Botanical Garden, which is a distinguished Smithsonian Museum affiliate. This is a premier destination for culture and entertainment on Staten Island. Step into a stunning garden and learn about ancient life in China at the New York Chinese Scholar's Garden. A visit here is peaceful and tranquil.
To see a live performance in a historic and opulent theater, take in a show at the St. George Theatre. Built in 1929, this grandiose 2,500-seat theater was opened to the delight of Staten Island residents, who no longer had to travel to Manhattan to see a live show. Today, you can find top-billed performers and shows at the St. George Theatre.
If you're moving to Staten Island, worry less about logistics and more about getting settled in your new home with PODS' moving and storage solutions. With moving and storage the way you want it done, PODS is the right move for your move.
Serving the greater Staten Island area
Adams Basin | Alabama | Albion | Alexander | Alton | Avon | Basom | Batavia | Bergen | Bloomfield | Brockport | Byron | Caledonia | Canandaigua | Churchville | Clarendon | Clarkson | Clifton | Clifton Springs | Clyde | Conesus | Corfu | Dalton | Dansville | Darien Center | Eagle Harbor | East Bethany | East Bloomfield | East Palmyra | East Pembroke | East Rochester | East Williamson | Elba | Fairport | Fancher | Farmington | Fishers | Geneseo | Geneva | Gorham | Greece | Groveland | Hall | Hamlin | Hemlock | Henrietta | Hilton | Holley | Honeoye | Honeoye Falls | Hulberton | Hunt | Industry | Ionia | Irondequoit | Kendall | Kent | Knowlesville | Lakeville | Le Roy | Leicester | Lima | Linwood | Livonia | Livonia Center | Lyndonville | Lyons | Macedon | Manchester | Marion | Medina | Mendon | Morton | Mount Morris | Mumford | Naples | Newark | North Chili | North Greece | North Rose | Nunda | Oakfield | Oaks Corners | Ontario | Ontario Center | Palmyra | Panorama | Pavilion | Penfield | Phelps | Piffard | Pittsford | Port Gibson | Pultneyville | Red Creek | Retsof | Ridgemont | Rochester | Rose | Rush | Savannah | Scottsburg | Scottsville | Seneca Castle | Shortsville | Sodus | Sodus Point | Sonyea | South Butler | South Byron | South Lima | Spencerport | Springwater | Stafford | Stanley | Tuscarora | Union Hill | Victor | Wadsworth | Walworth | Waterport | Webster | Webster Crossing | West Bloomfield | West Henrietta | West Rush | Westgate | Williamson | Wolcott | York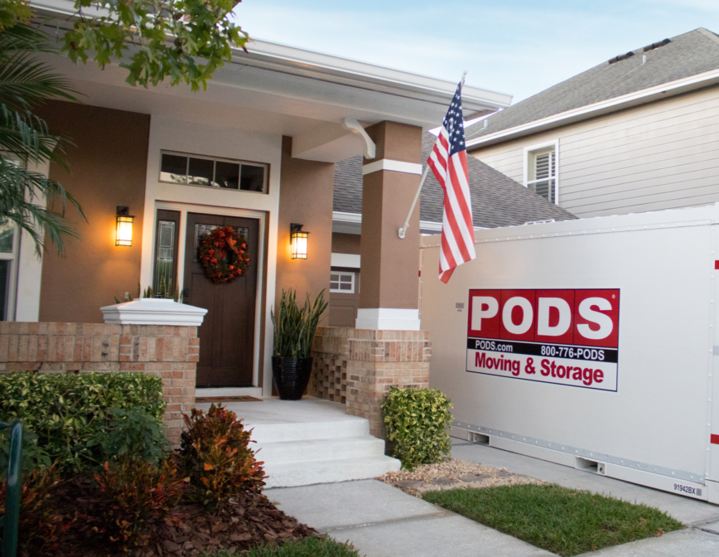 Staten Island moving & storage
Storage Facilities Near Me
East Hampton, NY
86 Industrial Rd
Wainscott, NY 11975
Melville, NY
120 Spagnoli Road
Melville, NY 11747
NEW CALVERTON STORAGE
3651 Middle Country Rd
Calverton, NY 11933
New Hauppauge
555 Prime Place
Hauppauge, NY 11788
Tuckerton Storage
9540 Tuckerton Street
JAMAICA, NY 11433
*Limited service areas may apply. Please call PODS for service availability.