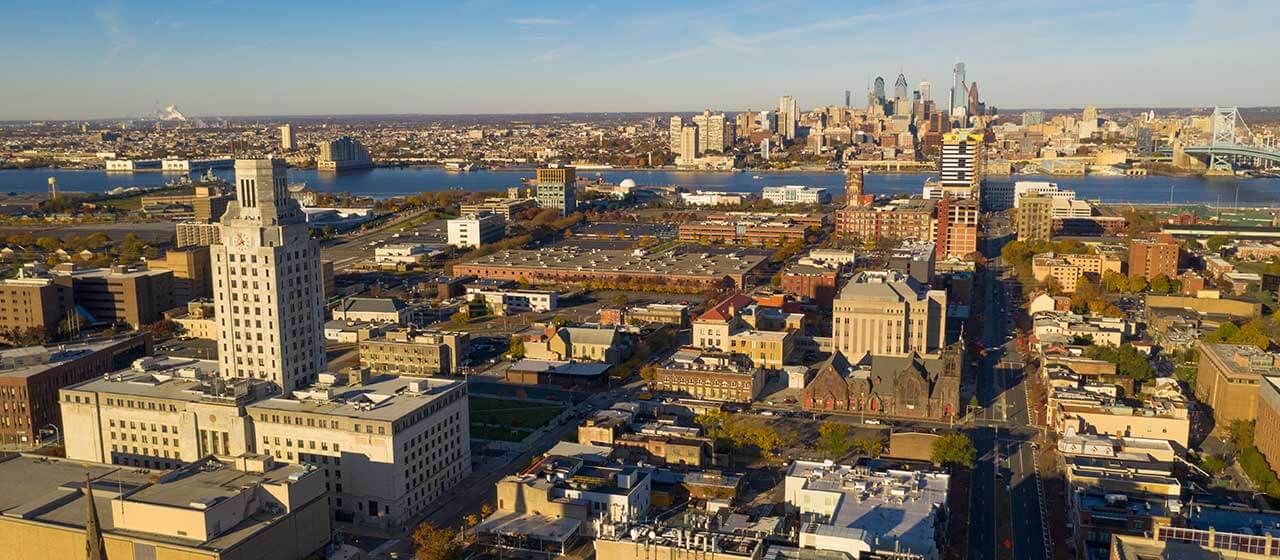 PODS Moving & Storage in Camden
Are you a new customer? Give us a call or fill out the form on the right for a free quote today. If you're an existing customer looking to access your container at our Storage Center, please give us a call and we'll be happy to schedule an appointment.Monday-Saturday: 8 a.m.–10 p.m. ETSunday: 9 a.m.–6:30 p.m. ET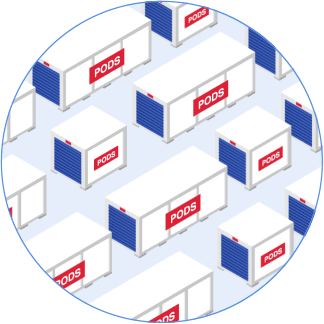 This may take up to 30 seconds.
We're searching over 200,000 containers to find you the best price.
Your One-Stop-Shop for Moving and Storage in Camden, NJ
Whether you're renovating your Camden home and looking for storage options or trying to determine how much it costs to move across the country, PODS is here to help you accomplish your moving and storage goals. Bypass pricey, full-service NJ moving companies when searching for Camden moving services and storage units near you, and take things at your own pace with PODS in Camden, NJ.

So, You Want to Move to Camden, NJ?

You're ready for the big move to Camden, NJ, a place filled with amazing food, awesome employment options, and exciting people. But you'd prefer to skip the burdensome moving difficulties that come with the process. Professional movers, storage centers, and not to mention, having your mail sent to your Camden destination can be stressful. Whether you're moving nearby or looking for cross-country moving companies in Camden, NJ, we're here to help. We enjoy being there for you through these challenging transitions, and we aim to alleviate as many hurdles as possible throughout the moving process. Moving necessities, packing help, and loading — we have you covered!

Why Choose PODS When Moving to Camden, NJ?

You have many options when deciding on moving solutions in Camden, NJ. So, you may be curious as to what makes PODS different from the other folks. Not only have we worked to become the #1 most trusted brand in portable storage and moving, but we're committed to delivering a worry-free moving experience. PODS delivers it all, from full control over scheduling to giving you the time you need while packing and unpacking your PODS container.

PODS in Camden, NJ Allows Flexibility in Your Moving and Storage Projects

NJ moving companies in Camden can be complex and limiting. PODS offers the flexibility of on-site self storage containers, indoor facility storage, moving, or any blend of the three. Reserve your unit and tell us where to drop it off. We'll deliver your unit straight to your door and set it down in your desired location, you don't even need to be present! Once your PODS container has been delivered, take as much time as you need loading personal items. We'll come and take it where it needs to go when you're finished. And if you need help loading everything up, or making the most of your container space, PODS can connect you to moving assistance in Camden.

Want to keep your things on-site for easy access? No problem! Store your PODS container on-site in Camden while you refurbish, reorganize, or wait for that For Sale sign on your lawn to turn into a Sold! one instead. But if you'd like to store your belongings off-site, we can take your fully-loaded PODS storage container to one of PODS' indoor storage facilities in Camden, NJ until you're ready for us to deliver it to your new home.

Avoid exhausting, scary drives in loaner moving vans or stuffing all your furniture chaotically onto your friend's pick-up. Let PODS take care of the driving, whether it's a regional Camden move, an intrastate move, or a cross-country move from NJ. And if you would like to do a little moving and storing, go for it! Book as many containers as you'd like, and store belongings that you don't because your local Camden PODS is here to help!

Make Your Move to Camden, NJ With PODS

PODS is more than just the moving containers you see throughout Camden. We've been helping refurbishers, movers, career-changers, and people seeking new beginnings for 20 years and counting! That's moving and storage expertise. Whether you need storage containers in Camden or cross-country moving companies, PODS is your moving and storage solution. From our spacious, weather-resistant units and patented level-lifting machines to our unyielding belief that you deserve to have full control of your own moving process, we know how to make your Camden moving and storage transitions easier. We don't just offer customer service — we deliver it, too. Get a quote today!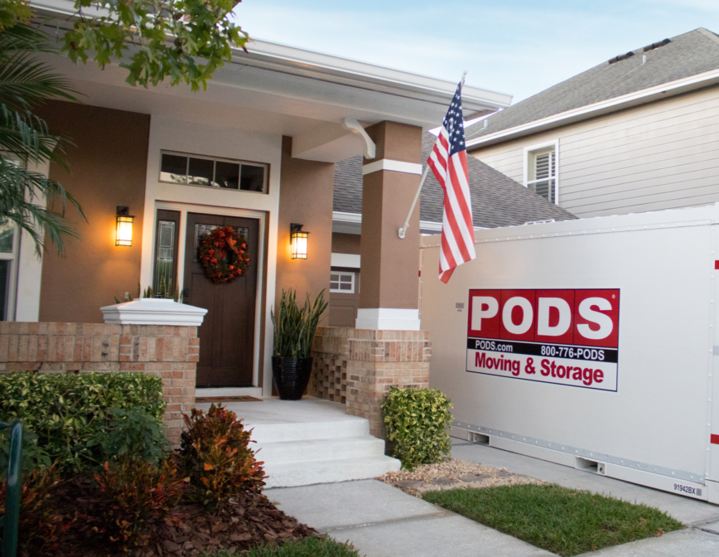 Camden Moving & Storage
Storage Facilities Near Me
Allentown-Philadelphia
1460 Eck Rd BuildingA
Allentown, PA 18104
Hainesport Storage Center NJ
6 Berry Drive
Lumberton, NJ 08048
New Castle, DE
299 Anchor Mill Rd
New Castle, DE 19720
Philly - Oaks, PA (55)
125 Green Tree Rd
Phoenixville, PA 19460
West Chester Staging
737 Downingtown Pike
West Chester, PA 19380
Find Your Fit: Moving and Storage Container Size Options
Let's Get Started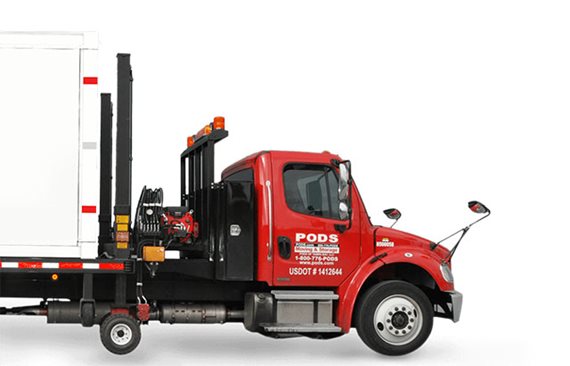 Choose the service you need