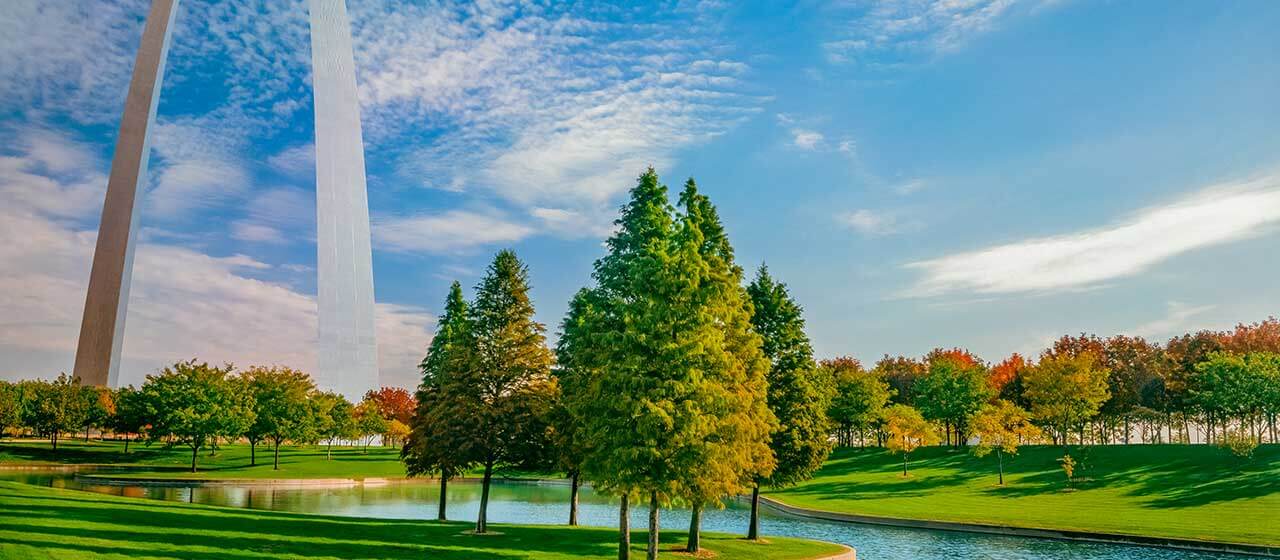 PODS Moving & Storage in Florissant
Are you a new customer? Give us a call or fill out the form on the right for a free quote today. If you're an existing customer looking to access your container at our Storage Center, please give us a call and we'll be happy to schedule an appointment.Monday-Saturday: 7 a.m.–9 p.m. CTSunday: 8 a.m.–5:30 p.m. CT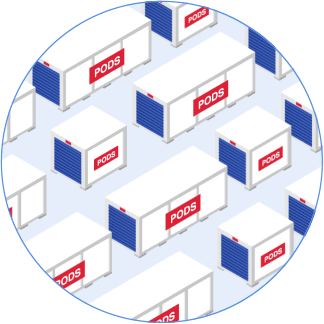 This may take up to 30 seconds.
We're searching over 200,000 containers to find you the best price.
Your One-Stop-Shop for Moving and Storage in Florissant, MO
We understand that transitioning from one space to another isn't always smooth sailing. But, whether you're moving nearby, remodeling your home, or searching for long-distance moving companies in Florissant, PODS is your flexible and reliable MO moving and storage solution.

You're Moving to Florissant, MO

You're ready for the big move to Florissant, MO, a location full of new beginnings, good job opportunities, and interesting residents. But you'd prefer to bypass the stressful moving difficulties associated with the process. Professional movers, storage units, and even transferring utility services, if possible, to your new Florissant location can be stressful. Whether you're moving close by or looking for long-distance moving companies in Florissant, PODS has you covered. We pride ourselves on supporting you through these challenging transitions, and we'd like to reduce as many hardships as possible along the way. Supplies for moving, packing options, and loading assistance — we've got your back!

PODS is the Best Choice for Moving and Storage in Florissant, MO

You have a lot of choices when it comes to moving companies in Florissant. So, you may be curious as to what makes PODS different from the other folks. Not only have we worked to become the single most trusted brand in portable moving and storage, but we're devoted to offering a simple, flexible, and worry-free experience. PODS delivers it all, from unwavering autonomy in scheduling to letting you take your time with loading and unloading.

PODS in Florissant, MO Allows Flexibility in Your Moving and Storage Projects

Missouri moving companies around Florissant can be complicated and restrictive. But we provide the flexibility of at-home storage, indoor storage, moving, or any blend of the three. Order your container and tell us where to drop it off. We'll deliver your unit straight to your door and put it where it needs to go, you don't even need to be present! And when your container has been delivered, there's no need to rush when loading personal items. We'll be there to take it where it needs to go when you're ready. And if you'd like a little help packing, loading, or fully utilizing your container's space, PODS can connect you to packing and loading hourly labor in Florissant.

Prefer to keep your belongings on-site for easy access? No worries! Keep your container at your current location as you remodel, reorganize, or sell your home. But if you'd prefer storing your belongings off-site, we can move your fully-loaded PODS storage container to one of our many Florissant storage facilities until you're ready for delivery.

Opt-out of tiring, awful drives in truck rentals or stuffing all your furniture chaotically onto your friend's pick-up. Let us take the wheel, whether it's a regional Florissant move, a coast-to-coast move, or a cross-country move from MO. But if you want to do some moving and storing, that's fine, too. Book as many units as you'd like, and store belongings that you don't because your local Florissant PODS has you covered!

Make Your Move to Florissant, MO With PODS

We're not just the moving containers you see throughout Florissant. PODS has supported movers, renovators, upsizers, downsizers, and declutter-ers for more than two decades! Now that's moving and storage experience. Whether you're searching for storage facilities in Florissant or long-distance moving assistance, PODS is your one-stop-shop. From our sturdy, weather-resistant storage units and level-lift delivery system to our unyielding belief that you deserve to control the process the entire way, PODS can make your Missouri moving and storage experience seamless. We don't just provide customer-centric service — we deliver it, too. Get your quote today!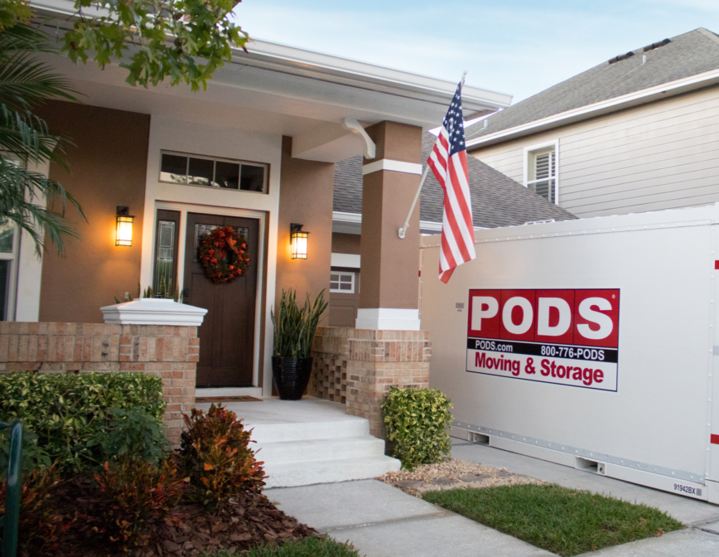 Florissant Moving & Storage
Storage Facilities Near Me
Carr Street
2116 Carr Street
St. Louis, MO 63106
Edwardsville
22 Gateway Commerce Cntr
Edwardsville, IL 62025
St. Louis, MO
3601 Rider Trail S
Earth City, MO 63045
Find Your Fit: Moving and Storage Container Size Options
Let's Get Started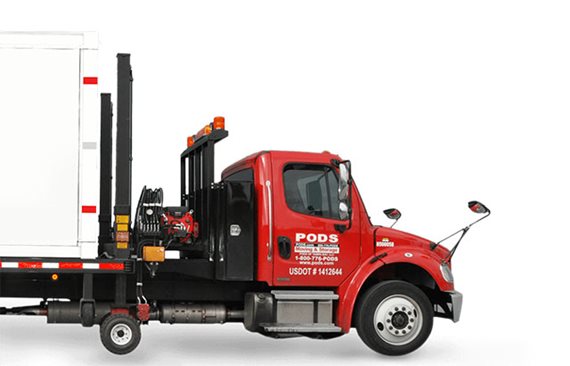 Choose the service you need