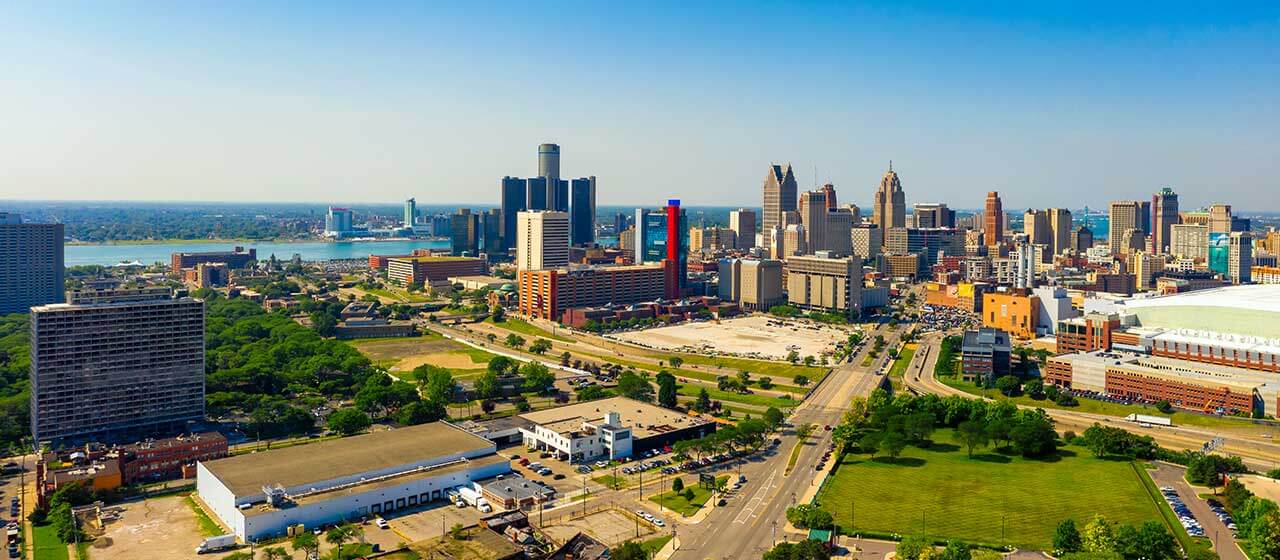 PODS Moving & Storage in Troy
Are you a new customer? Give us a call or fill out the form on the right for a free quote today. If you're an existing customer looking to access your container at our Storage Center, please give us a call and we'll be happy to schedule an appointment.Monday-Saturday: 8 a.m.–10 p.m. ETSunday: 9 a.m.–6:30 p.m. ET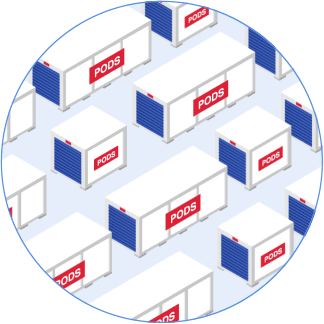 This may take up to 30 seconds.
We're searching over 200,000 containers to find you the best price.
PODS in Troy Offers Everything You Need For Stress-Free Moving & Storage
Are you remodeling your Troy home, or decluttering your space? PODS has the storage containers you need. Are you relocating to Troy for work, or moving across the country and far away from Michigan? We have moving solutions to help with that, too! Why? Because we mean it when we say, PODS is your one-stop-shop for moving and storage in Troy, MI.

You're Ready to Move to Troy, MI

You're moving to Troy, MI, the land of amazing food, great employment options, and exciting individuals. But you'd rather bypass the burdensome moving hassles associated with it. Professional movers, storage facilities, and even forwarding mail to your new Michigan destination can be tiring. Whether you're moving close by or looking for cross-country moving companies in Troy, MI, PODS can help. We enjoy supporting you during life's challenging transitions, and our goal is to alleviate as many hurdles as possible throughout the moving process. Moving necessities, packing options, and loading assistance — we've got your back!

Why Choose PODS When Moving to Troy, MI?

You have tons of choices when finding moving companies in Troy. You might be wondering what makes PODS different from the other folks. Not only have we worked to become the single most trusted brand in portable storage and moving, but we're dedicated to delivering a worry-free moving experience. Start to finish, PODS is there for you: from unwavering autonomy in scheduling to giving you the time you need while loading and unloading.

PODS in Troy, MI Allows Flexibility in Your Moving and Storage Projects

MI moving companies near you in Troy can be confusing and restrictive. PODS extends the grace and flexibility of on-site self storage containers, inside storage, moving, or any blend of the three. Order your container and tell us where it needs to be delivered. We'll bring it to your house and set it down in your desired location, you don't even need to be present! Once your PODS container has been dropped off, take your time filling it up. We'll come and pick it up when you're finished. And if you need help packing up the items in your home, loading, or maximizing your container space, PODS can refer you to moving help in Troy.

Want to keep your things easily accessible? You got it! Keep your container at your current location as you renovate, update, or wait for that For Sale sign on your lawn to turn into a Sold! one instead. But if you'd like to store your belongings off-site, we'd be happy to take your fully-loaded PODS storage container to one of our Troy, MI indoor storage locations until you're ready for us to deliver it to your new home.

Forego those tiring, scary treks in loaner moving vans or piling your belongings onto someone's pick-up. Let us take the wheel, whether you're making a local Troy move, an interstate move, or an out-of-state move far from MI. But if you want to do a mixture of storing and moving, that's fine, too. Get as many PODS containers as you'd like, and store the items you don't because PODS in Troy is here to help!

Don't Make a Move Without PODS in Troy, MI

We're more than just the moving containers you see throughout Troy. We've been assisting refurbishers, movers, upsizers, downsizers, and people seeking new beginnings for 20 years and counting! Now that's moving and storage experience. Whether you're searching for storage facilities in Troy, MI or out-of-state moving support, PODS has the experience needed to get the job done. From our sturdy, reliable units and level-lift delivery system to our firm belief that you should always have full control of your own moving process, PODS can make your Troy, MI moving and storing easier. We don't just provide customer-centric service — we deliver it, too. Get your PODS quote today!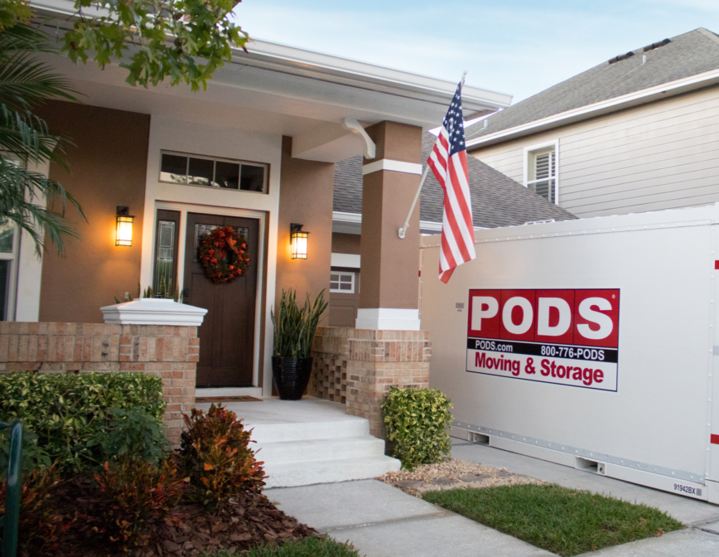 Troy Moving & Storage
Storage Facilities Near Me
Lansing, MI Storage Center
1709 Thompson St.
Lansing, MI 48906
Romulus, MI
36501 Van Born Rd.
Romulus, MI 48174
Warren Storage Center
6700 East 14 Mile Road
Warren, MI 48092
Find Your Fit: Moving and Storage Container Size Options
Let's Get Started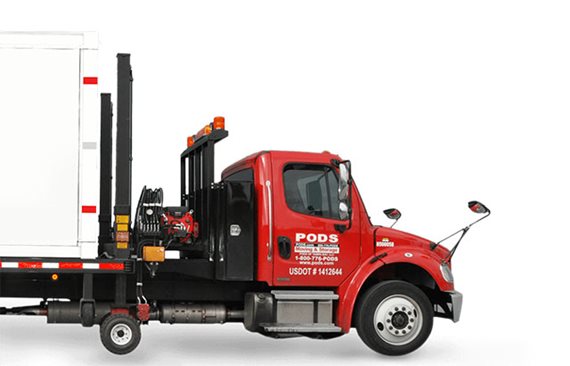 Choose the service you need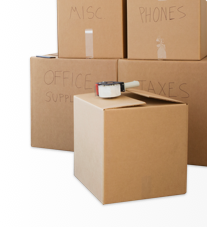 *Limited service areas may apply. Please call PODS for service availability.
**Container sizes are for guidance only and may vary slightly. Dimensions are based on exterior measurements.