Take advantage of our limited time offer. Enter promo code HOLIDAY25 to save up to 25%.
See offer details
.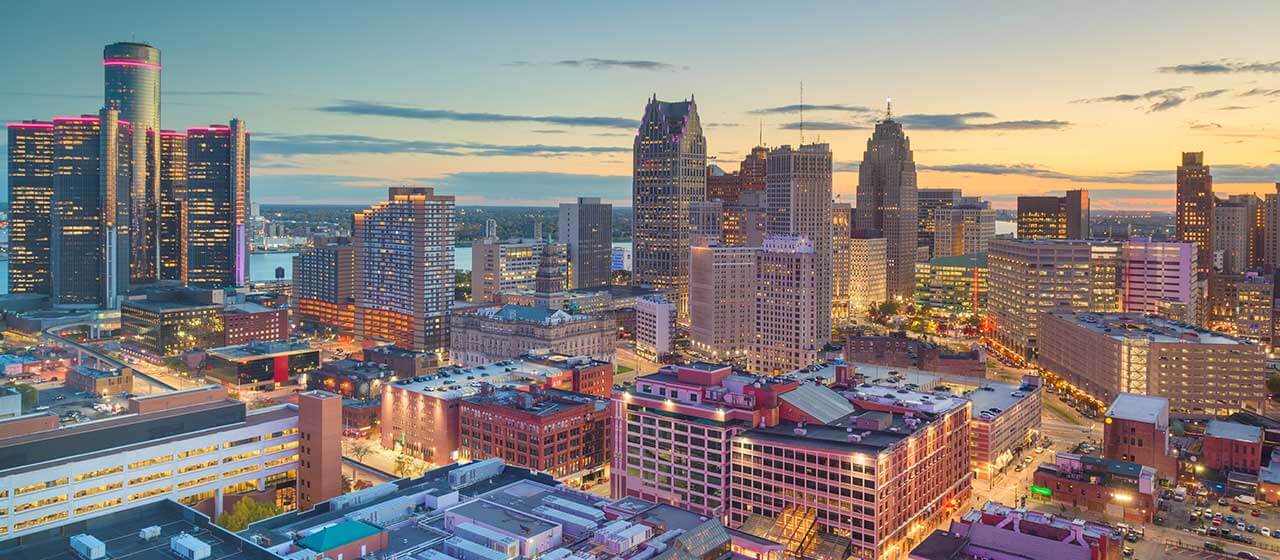 PODS Moving & Storage in Sterling Heights
Are you a new customer? Give us a call or fill out the form on the right for a free quote today. If you're an existing customer looking to access your container at our Storage Center, please give us a call and we'll be happy to schedule an appointment.Monday-Saturday: 8 a.m.–10 p.m. ETSunday: 9 a.m.–6:30 p.m. ET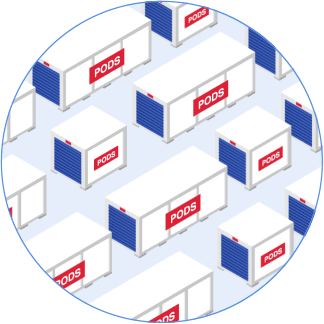 This may take up to 30 seconds.
We're searching over 200,000 containers to find you the best price.
PODS in Sterling Heights Offers Everything You Need For Stress-Free Moving & Storage
Are you remodeling your Sterling Heights home, or decluttering your space? PODS has the storage containers you need. Are you relocating to Sterling Heights for work, or moving across the country and far away from Michigan? We have moving solutions to help with that, too! Why? Because we mean it when we say, PODS is your one-stop-shop for moving and storage in Sterling Heights, MI.

You're Ready to Move to Sterling Heights, MI

You're moving to Sterling Heights, MI, a location full of new beginnings, good job options, and interesting individuals. But you'd like to skip the stress and moving difficulties associated with the transition. Hiring the right movers, finding storage facilities, and having your mail sent to your new Sterling Heights destination can be tiring. Whether you're moving nearby or searching for cross-country moving companies in Sterling Heights, MI, PODS has you covered. We enjoy assisting you throughout those stressful transitions, and our goal is to reduce as many burdens as we can along the way. Moving necessities, packing help, and loading — we have you covered!

Why Choose PODS When Moving to Sterling Heights, MI?

You have many businesses to choose from when finding moving companies in Sterling Heights. So, you may be wondering what PODS does to stand-out amongst the Sterling Heights crowd. Not only have we worked to become the single most trusted brand in portable moving and storage, but we're dedicated to delivering a simple, flexible, and worry-free experience. We deliver customer service the right way, from unwavering autonomy in scheduling to giving you both the space and time you need for loading and unloading your container.

PODS in Sterling Heights, MI Allows Flexibility in Your Moving and Storage Projects

Michigan moving companies around Sterling Heights can be confusing and limiting. PODS offers the flexibility of on-site storage, indoor facility storage, and/or moving. Reserve your container and let us know where to deliver it. We'll drive to your home and place it for you, even if you're not there! Once your PODS container has been delivered, there's no need to rush when filling it up. We'll come and pick it up when you're finished. And if you need extra assistance with packing, loading, or maximizing your container space, PODS can connect you to moving help in Sterling Heights.

Would you like to keep your belongings on-site for easy access? You got it! We'll let you keep your PODS container on-site while you renovate, reorganize, or finalize the sale of your home. But if you'd like to store your unit off-site, we can move your fully-loaded PODS storage container to one of our Sterling Heights storage facilities until you're ready to have your things delivered to their final destination.

Forego those tiring, scary trips in loaner moving vans or strapping furniture haphazardly onto someone's pick-up. Let us take care of the driving, whether you're making a local Sterling Heights move, an interstate move, or a long-distance move far away from MI. But if you want to do a little moving and storing, that's fine, too. Get as many PODS containers as you need, and store belongings that you don't because PODS in Sterling Heights has you covered!

Make Your Move to Sterling Heights, MI With PODS

We're not just the moving containers you see around the country. We've been helping movers, remodelers, career-changers, and declutter-ers for over two decades! That's moving and storage expertise. Whether you need storage containers in Sterling Heights or long-distance moving assistance, PODS is your one-stop-shop. From our sturdy, weather-resistant storage units and patented level-lifting machines to our firm belief that you should have full control of your own moving process, PODS can make your Sterling Heights moving and storing easier. We don't just offer great customer service — we deliver it, too. Get your PODS quote today!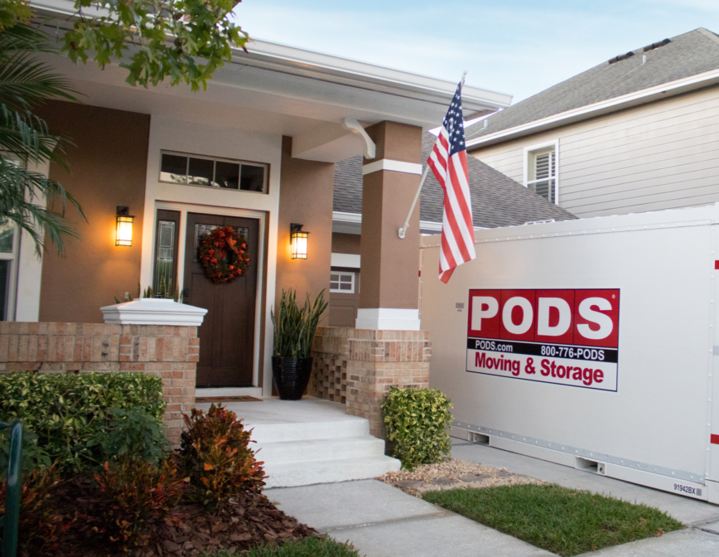 Sterling Heights Moving & Storage
Storage Facilities Near Me
Lansing, MI Storage Center
1709 Thompson St.
Lansing, MI 48906
Romulus, MI
36501 Van Born Rd.
Romulus, MI 48174
Warren Storage Center
6700 East 14 Mile Road
Warren, MI 48092
Find Your Fit: Moving and Storage Container Size Options
Let's Get Started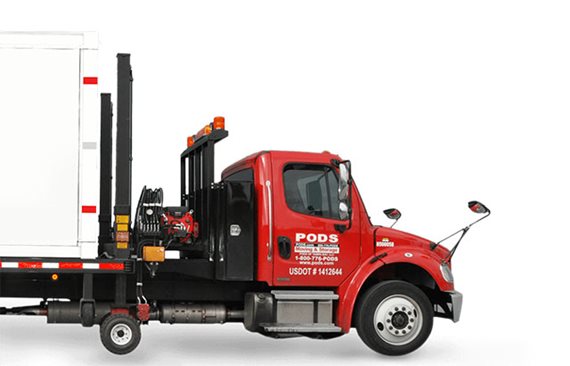 Choose the service you need