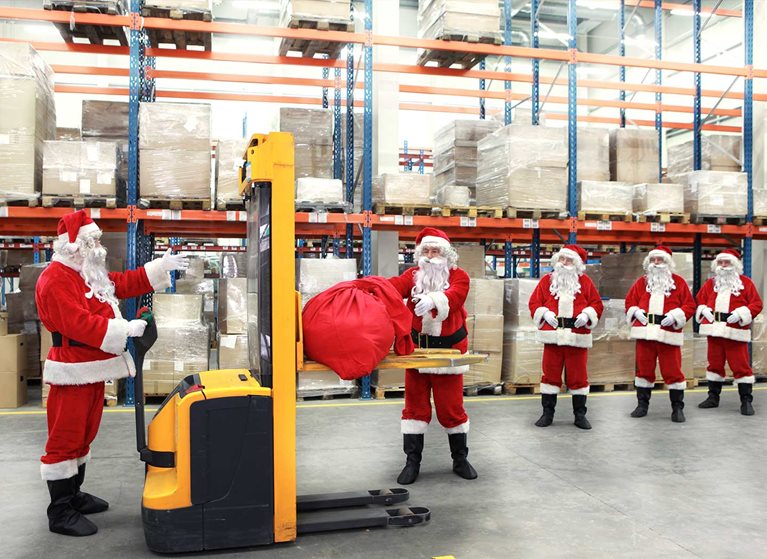 5 Tips for Retailers To Survive The Holiday Season
The holiday season is a big deal, and gift purchases have increased every year for the past decade — even during the pandemic.
In 2020, winter holiday season sales spiked 8.3 percent, according to the National Retail Federation (NRF), beating the high-end of the association's own forecasted increase of 3.5 to 5.2 percent for the year.
To make the cash register ring in this high-sales season, retailers will need to carefully balance how, where, and when they begin selling their holiday inventory.
Simply put, as the season progresses, it is crucial to send signals to customers that the holidays are here.
From handling planning and storage to updating your store to be a top competitor in retail's new normal, here are tips for surviving — and thriving — during the busy holiday shopping season.
1) Create a plan for phasing-in and displaying holiday merchandise.
The NRF reports that roughly 40 percent of consumers begin shopping for holiday gifts before Halloween. By early November, that number increases to nearly 60 percent, and then reaches 85 percent by late November.
To avoid the Christmas creep, plan to phase your holiday inventory, promotions, and decor. Introduce holiday merchandise in the fall with fall-appropriate items in September and October.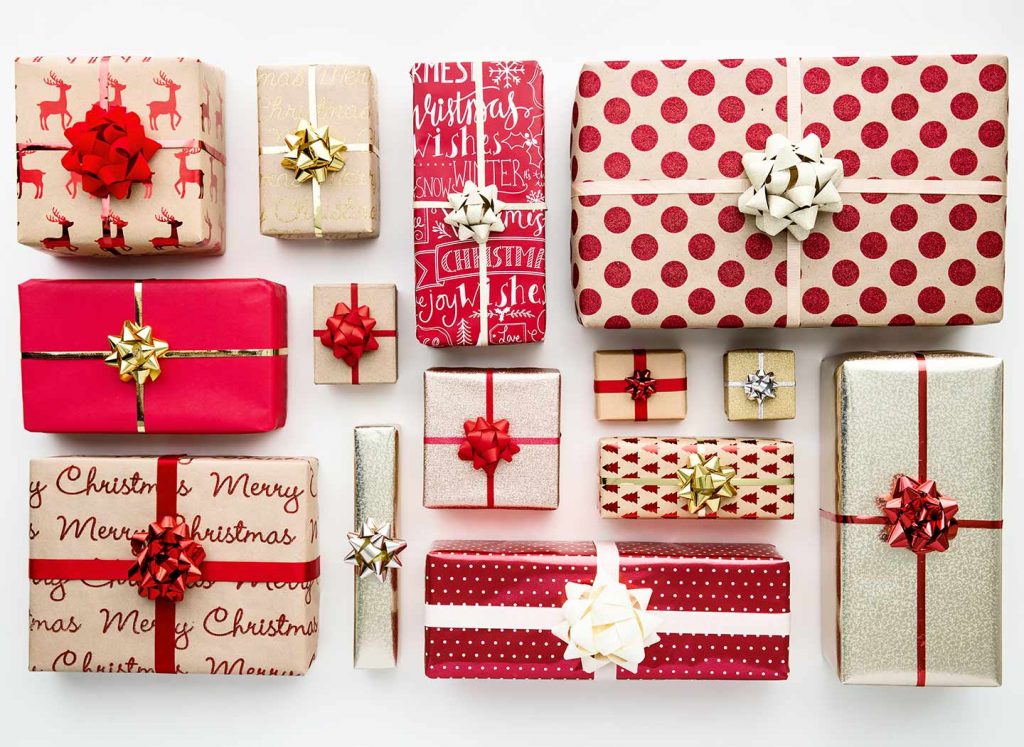 After Halloween and as the holiday shopping season moves into full swing, begin introducing winter themes in your stores. Acclimate customers to the winter holiday season slowly with things like seasonal items, low-profile holiday merchandise and decorations.
By mid-November, you can start integrating more winter decor and merchandise. But depending on your customers, it may be worth holding back on holiday music and full-blown displays until just before or right after Thanksgiving.
Once Thanksgiving and Black Friday is over, move any leftover fall merchandise to a discount table and clearance racks to make room for your full-blown winter holiday setup. Transfer any leftover fall merchandise to a discount table and clearance racks to make room for your winter holiday setup.
Consider bridging the gap between fall and winter shopping seasons with free goodies (ex: cider or seasonal candies). Not only do freebies help get people in the holiday spirit, they also increase sales and loyalty long after the season is done.
2) Maximize reach with an omnichannel approach.
The pandemic taught retailers the importance of staying connected to customers digitally. Although it was well on its way before 2020, this ushered in the new era of retail at warp speed.
To maximize revenue and compete in the game, retailers will have to learn to master the brick-and-click balancing act of providing customers with both a brick-and-mortar and online shopping experience.
Preparing and updating your store and websites is key for the holiday season, especially if lockdowns or restrictions are enforced due to a potential uptick in virus cases. You want to be ready to pivot.
Decide whether you want to have identical inventory both online and in-store, or if you'd like to use your store to highlight top merchandise and leave the online store as a place where customers can go to browse all of your inventory selection.
Regardless, you'll want to get your online store ready on the backend for any holiday website design decoration updates, seasonal promotions, and new merchandise.
Expand consumer accessibility during the holiday season — or permanently — by using portable storage containers as fulfillment centers for online orders in areas where customer demand is high but there is no brick and mortar store nearby.
The convenience of a nearby pickup point can entice new customers that wouldn't normally travel to shop or pickup in the store, making it a smart way to connect to new customers and serve existing ones too.
PRO TIP: Use a shipping container to hold store pick-up orders. PODS containers in particular can be placed curbside, so you can keep orders outside your store for customers who want minimal touchpoints for health and safety reasons.
3) Plan ahead for extra holiday services and inventory needs.
The two most important aspects retailers can square away in advance of the holidays are:
1) The hiring and training process of seasonal workers
2) Ordering the right amount of seasonal merchandise for the season
Plans must be made far ahead for not only employee holiday training but also merchandise promotions, seasonal retail rollouts, in-store change-outs, online store updates, and more.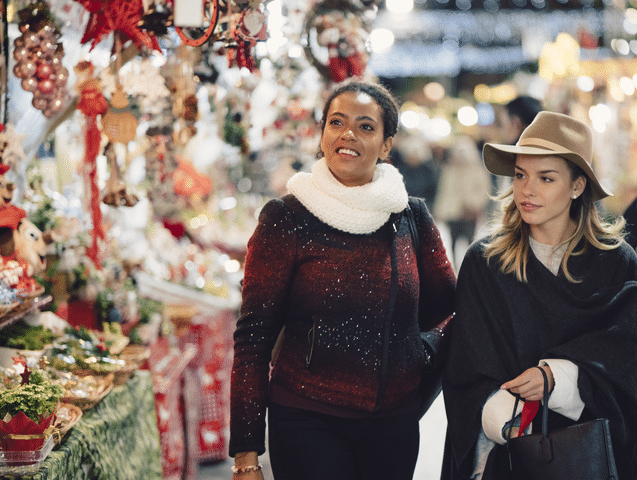 While it's often hard to predict what will be big sellers, keep your eye on trending holiday items and factor in when your consumer purchases are likely to be at peak levels.
Keep in mind that holiday merchandise still sells for about a week after the season ends thanks to returns, exchanges, and gift card purchases — so make arrangements for any staffing and seasonal sales for after that period.
4) Set up storage for seasonal holiday inventory.
Consider utilizing portable storage containers as flexible solutions to the holiday change-out rush. As fall turns to winter and your shelf mix and in-store decor changes, having accessible on-site storage makes it easy to swap out inventory and store inventory or post-seasonal decorations you want to keep.
In January, you can use the containers to easily transport any remaining inventory and decor to a secure storage facility to use the following year.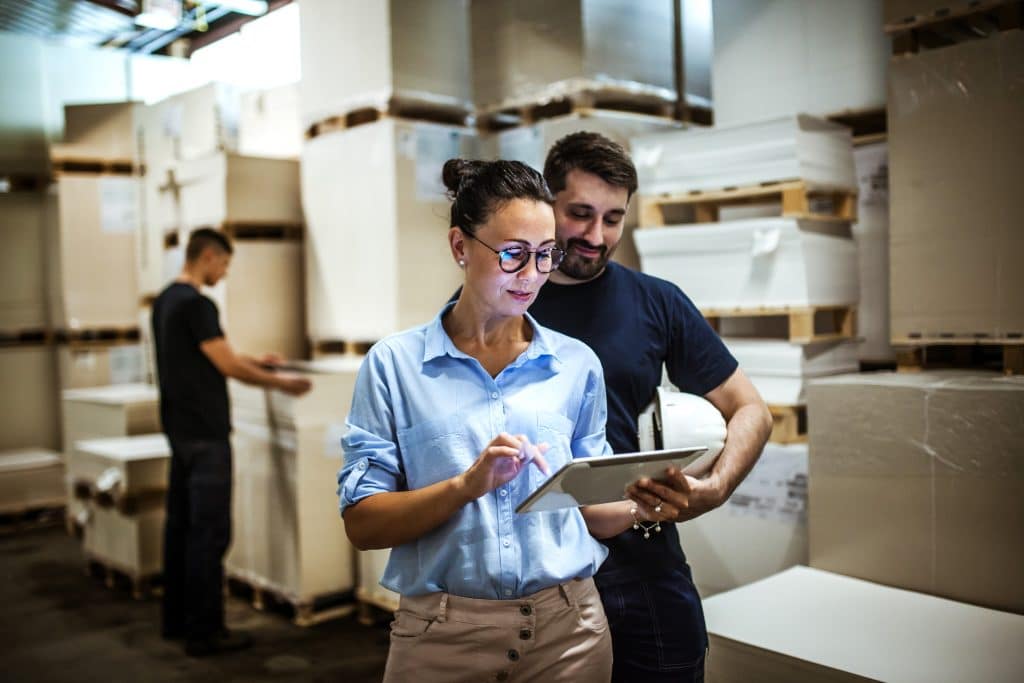 Portable storage containers can also function as on-site inventory storage for current seasonal merchandise collections—helping to keep your store shelves restocked just as quickly as shoppers are grabbing items off them to buy.
Remember that while the goal is to have as little holiday inventory leftover as possible once the season ends, it can be detrimental to run out of inventory during a rush — you're likely to lose the sale completely. On-site portable storage is a great way to keep holiday inventory on hand without it taking up floor space or backroom space.
5) Take advantage of interactive experiential marketing trends.
Experiential pop-ups and brand activations are all the rage these days, and creating a holiday season pop-up is a great way for your business to introduce itself to new shoppers, especially in areas where you may not have a brick-and-mortar store. If you've ever wanted to test out a pop-up shop, the holiday season is a perfect time.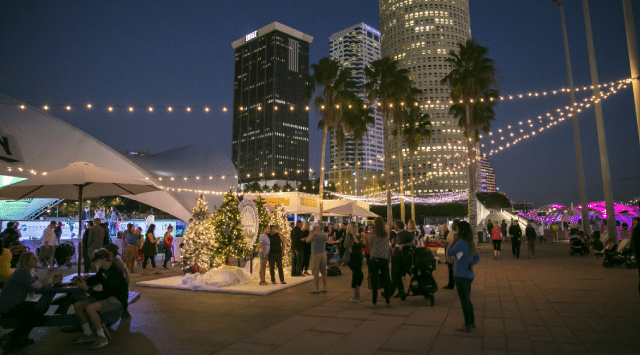 Consider creating a pop-up shop or activation out of a portable storage container like PODS for both fall and winter seasons. PODS containers can easily be branded through custom wraps, and transporting the container between different areas is easy — and we can keep it level with our patented PODZILLA machine so your setup stays intact inside.
Portable containers from PODS are a great temporary storage solution for holiday retail since we also also includes free delivery and pickup. Our containers come in three different sizes plus they are lockable, weather-proof, and each unit fits easily into a single parking space.
---
For more information on how PODS can help you better manage your holiday inventory, take a look at our retail moving and storage solutions page.
[maxbutton id="1"]
RELATED ARTICLE: How to Get More Space Out of Any Retail Store Layout
Originally published Dec 4, 2018 12:05 PM, updated Oct 18 2021
Get a Quote
Choose the service you need
Comments
Leave a Comment
Your email address will not be published. Required fields are marked *