Take advantage of our limited time offer. Enter promo code HOLIDAY25 to save up to 25%.
See offer details
.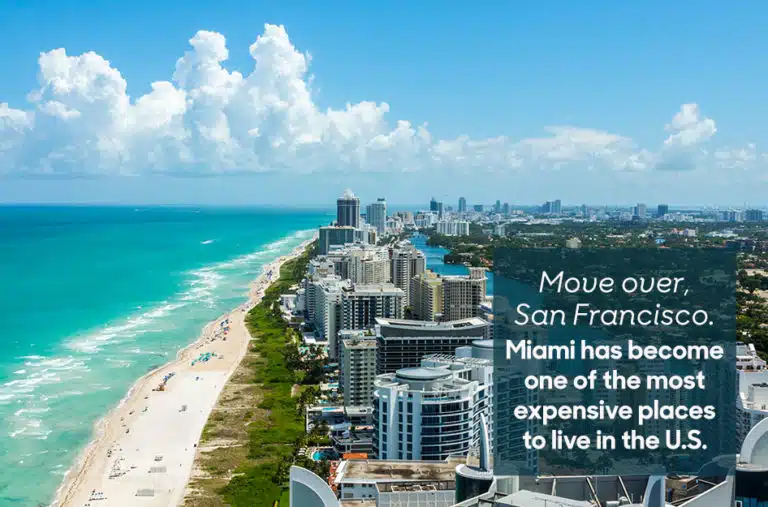 Miami Living Guide: Living in Miami on a Budget
With winter temperatures that seldom dip below 60 degrees, a thriving business climate, no state income tax, and leisure activities galore, it's easy to see why people want to move to this place, aptly nicknamed the Magic City. But is living in Miami affordable? With one of the most intense real estate markets in the U.S. and non-stop entertainment options, you may be wondering if you have the budget for all that sunshine and fun. And it's a real concern: The New York Times reported that Miami is the most unaffordable city in the entire country, based on a median monthly housing payment vs. household income analysis.

Ready to make the move to Miami? See how PODS makes moving to the 305 flexible.

While the final answer depends on your personal finances, this guide will explore Miami's cost of living and share some of our best tips for how to save money if you choose to make this city your home.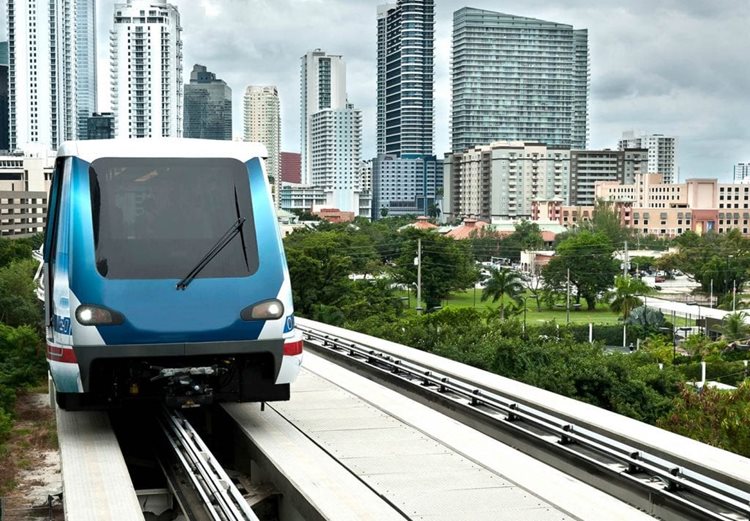 Miami's "Metromover"
Cost of Living in Miami
If you're looking for the cheapest place to live in Florida, Miami isn't your best bet. All of the major Florida cities have seen explosive growth over the past two-and-a-half years, but none more than Miami.
The cost of living in Miami is 20% higher than the national average, which isn't too bad if you're coming from high-cost-of-living cities like New York, D.C., and San Francisco. It is a big jump if you're moving locally or from a smaller city. To compare costs in Miami to where you live now, check out BestPlace's Cost of Living Calculator.
Here are a few snapshots of what to expect when you move to Miami — and how to live in Miami on a budget:
Rent
According to RentCafé's national study, the average rent in the U.S. is just over $1,700 per month. By comparison, the average monthly rent in Miami is almost $2,450. Whether or not this feels like a huge expense will depend on where you're moving from. Just about any other city in Florida, or even the Southeast? You'll be feeling the jump. But if you're moving south from an East Coast city like Washington D.C., New York, or Boston, housing costs in Miami might feel like a relief.
Utilities
Surprisingly, utilities in Miami are quite a bit lower than the national average. According to SmartAsset, the average utility bill for an apartment in Miami will run you about $130, much less than the $290 national average. That bill includes basic electricity, garbage service, water, and heating.
Food
Miami's food costs are just a bit higher than the national average, with Miamians spending about $450 per month on groceries.
Transportation
If you're taking public transit in Miami, you should know that a one-way fare on the bus or MetroRail is $2.25 — cheaper than in some larger cities. But transit is far more limited than in most other major cities (except in the rest of Florida, where it's practically nonexistent), so most Miami residents need a car.
Q: Can you live in Miami without a car?
A: It's not easy to be a Miamian sans wheels. It's doable, but not easy. For starters, it's extremely hot in Miami, particularly during the brutal summer months, when you have the added pleasure of afternoon rains that drench the city nearly every day. But the Miami public transportation system is reliable — if not exactly comprehensive as it is in a place like, say, New York City. A combo of buses, trains, and trolleys will help you get around. But do your homework first and make sure you've got a map, a weather forecast, and a schedule in hand. If all else fails, you can always rely on Uber or Lyft in the name of staying dry.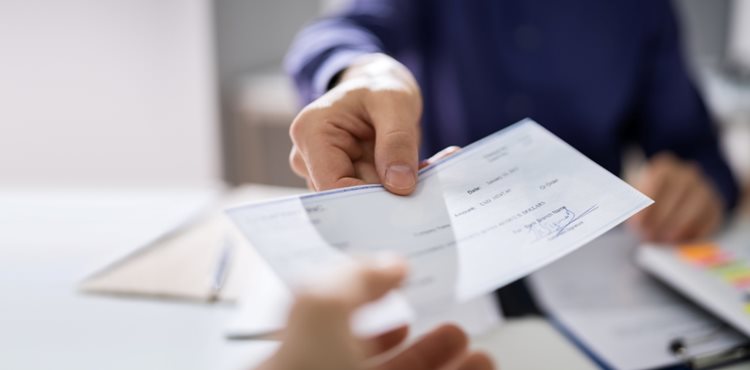 What Salary Do You Need to Live in Miami?
Now that you have some data on what your day-to-day expenses would be in Miami, we'll break down the number to end all numbers — salary.
Florida's average salary is about $48,590, but you will need to make more to live comfortably in Miami. Let's say you spend $2,350 per month in housing, $450 for food, $130 for utilities, and $150 for transport. Adding those up, that means you need to make roughly $3,080 per month to get by (with no savings).
Let's follow the 30% rule, which says you should spend no more than 30% of your monthly income on housing. (An aside: This rule is more of a guideline, as the housing market is in a particularly tough place these days in Miami.)
Using that rule, and if you pay $2,350 per month on rent, that means you should make $7,833 per month, which means you need a yearly income of almost $94,000 if you want to live alone, comfortably.
In order to make these expenses more attainable, it's generally wise to split the bills with a significant other or roommate.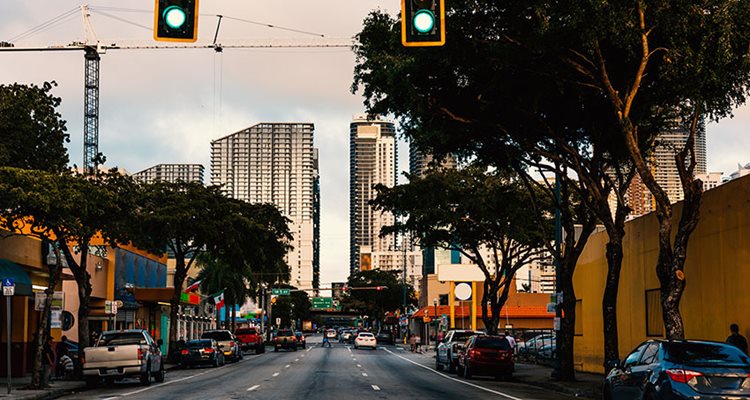 Choose Affordable Neighborhoods in Miami
"Affordable" for Miami has changed over the past few years. The influx of out-of-towners who've flocked to Florida's sunny shores, and Miami in particular, caused a huge inflation in the local housing market. Just a few years ago, rental homes averaged around $1,400 — a steal for a major city. Nowadays, you're looking at a one-bedroom apartment price tag of around $2,450.
Since rent will be your biggest expense while living in Miami, we'll start here. Before you even make the move, take into account that the neighborhood you choose will play a major role in determining your rent. Central parts of the city, beach areas, and business centers tend to be quite expensive, with rents soaring past $3,000 a month in hot parts of Miami. By the same token, if you're willing to settle for a longer commute or less access to certain amenities, you can find housing for closer to $1,500 a month. You can use this interactive tool from the Miami Herald (if you're subscribed) to identify specific zip codes and neighborhoods that match your housing budget for renting or buying. Here are a few of our favorite neighborhoods with a lower price point.
Coconut Grove
A lovely and popular neighborhood, "The Grove" is a laid-back neighborhood historically home to artists and writers. You'll love how pedestrian-friendly Coconut Grove is, especially with the beautiful gardens and art deco residences to explore. Average rent in Coconut Grove is $3,225, but it's still possible to find apartments in this area closer to $1,600 per month if you hunt hard enough.
Kendall
A comfortable suburb a bit removed from the wilder aspects of Miami, Kendall is a fantastic option if you're looking to save for a mortgage or pay off loans. Bonus? It's one of the safest neighborhoods in Miami — and is 54% safer than the rest of Florida, according to crime stats. The community is small, so an "average" rent is hard to pinpoint, but you can find a 1-bedroom apartment for around $1,500 a month.
Little Havana
The epicenter of Miami's Cuban culture, Little Havana is an area full of history where many Cuban refugees settled in Florida. Anchored by a strong community feel and residents who love their neighborhood, Little Havana is located west of downtown and features fantastic bar and restaurant options. Rent in Little Havana varies by area, but the average apartment goes for $2,575 per month.
Suburbs
As you might expect, the farther away from the heart of the city and the beaches you get, the lower your rent becomes. In addition to Kendall, areas like Hialeah, North Miami, North Miami Beach, Miami Gardens, and Miramar all offer less accessibility, but they do offer rents in the $2,000 range. If you're working from home or not invested in staying close to the heart of the city, you can make the budget work — and you'll definitely still enjoy the Miami weather.
Q: Is Miami a Good Place to Live?
A: With a world-class arts scene (not all of which requires massive funds to explore!), status as a U.S. music mecca, and some of the best dining in the world, Miami is absolutely a good place to live. And, of course, much of that good living requires good money. But as we've outlined, there are ways to make living in Miami affordable. So if you're willing to make a few sacrifices here and there in order to experience everything this international capital has to offer, it's definitely a good place to live.
Other Ways to Save on Rent in Miami
Enlist the Help of a Realtor
If you're on the lookout for cheap apartments in Miami, one of the best things about renting here is that you can use a realtor for free: Building owners pay all fees. So, there's really no downside! The upside, among many things, is that you'll be working with a professional who is familiar with different parts of Miami, and who can help find the best deal for you.
Share Expenses with a Roommate
If you're really looking to live in Miami on a budget, consider not living solo. Instead of being responsible for the entire cost of rent, deposits, utilities, internet, and other expenses, you can split the expenses with a roommate or two. You may be able to afford a nicer home in a more desirable neighborhood, as each of you will be paying for less of the pie.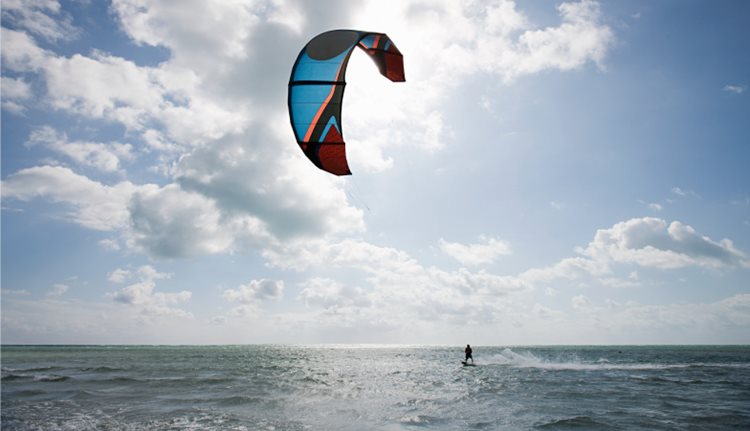 Want to Live in Miami on the Cheap?
Beyond your rent and basic expenses, spending opportunities abound in a city like Miami, from having a cocktail (or two) at a South Beach bar to buying new tropical wear on Miracle Mile. So how can you have fun living in Miami without constantly struggling to pay the bills? These tips will help you save money while still enjoying the good life.
Be a Wise Grocery Shopper
All grocery stores are not created equal! Take the time during your first few weeks in Miami to get the lay of the land in the grocery aisles at various stores near you. Aldi and Costco, well-known for their affordable prices and healthy options, have several locations in the Miami area. Figuring out who has the best deals on produce, meat, dry goods, and dairy can save you big time in the long run. The No. 1 thing to avoid? Doing all your shopping at an upscale market – just because it's convenient.
Enjoy Free and Discounted Entertainment
Miami is full of fantastic and interesting things to do — many of which you can enjoy for free or at a discount. For instance:
On a breezy day, all you need to do is find a spot to pull over and watch the kite surfers ride the wind and waves on Biscayne Bay, one of the top kitesurfing spots in the U.S.
For art and culture, you can't beat the Museum Pass Program, available through the Miami-Dade Public Library System, which offers free passes to any of 14 museums and cultural attractions -– including Vizcaya Museum & Gardens, Deering Estate, and even Zoo Miami! In addition, many of Miami's museums and other cultural activities offer weekly or monthly days that are free or discounted for the public to enjoy.
If you're just into taking in the sights and sounds, you'll find Miami is a paradise for people-watching. Top spots include Ocean Drive and Lincoln Road Mall in South Miami Beach, Wynwood Arts District, and CocoWalk in Coconut Grove.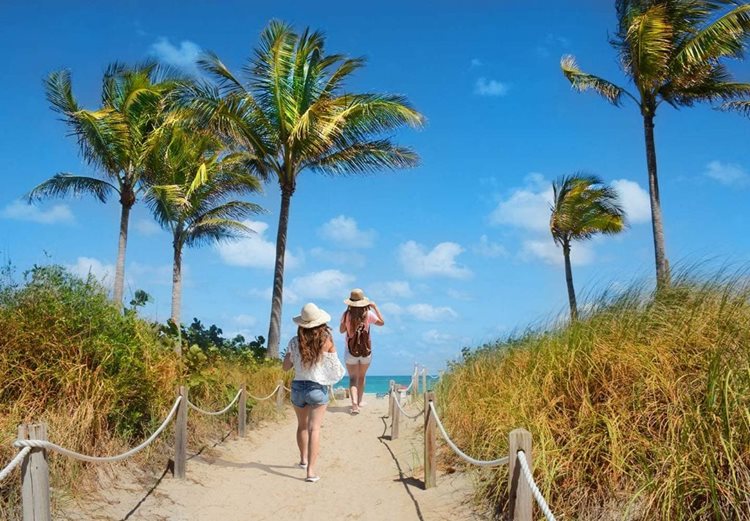 Get Outside
If you're moving to Miami for the fantastic weather, take advantage of it! Instead of hitting a movie at the megaplex, pack a picnic or drink to-go and take a stroll on the beach. Rather than paying each month for a pricey gym membership, take advantage of Miami's green spaces, parks, and beach boardwalks for your run. Check out this complete guide to Miami-Dade County's impressive array of parks and recreation activities. They even have a full list of EcoAdventures, including "Go with the Flow" — a hands-on educational program about Florida waterways like the Everglades -– for just $7.
Choose Public Transit or Biking Over Driving
Like we said, getting around in Miami without a car isn't easy. But depending on your neighborhood and work location, opting to take public transportation or bike may be a much more cost-effective and enjoyable alternative to enduring a long commute. Test out a few options, do the math, and commit to a routine that will save you money.
Can You Live in Miami on a Budget?
Living on a budget is challenging in any city, but with Miami's outstanding weather and free recreation and entertainment opportunities, you can make it work in the Magic City.
New to Miami or considering making the move? Check out our guide to the best Miami neighborhoods.

Shannon Jacobs is a Tampa-based freelance writer and frequent contributor to the PODS Blog. She has lived in Atlanta, the Berkshires, and Nashville, but always returns to the warmth of Florida's Gulf Coast.
Editor's note: For ease of reading, monthly rental prices were rounded to the nearest $25 and home values were rounded to the nearest $100.
Get a Quote
Choose the service you need
Comments
Leave a Comment
Your email address will not be published. Required fields are marked *