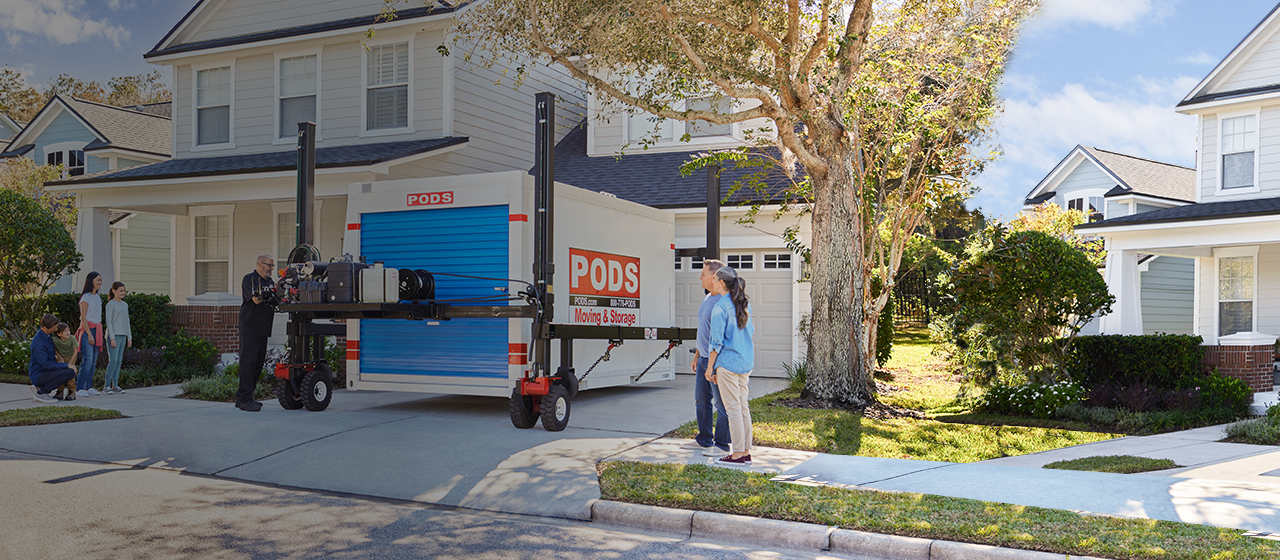 #1 moving and storage company of 2023
No one understands complex moves and home renovation projects like PODS. That's why Move.org recognized PODS as this year's best moving and storage container company.* From pay-as-you go pricing to changing your dates with ease, our flexible and convenient solutions were designed with you in mind.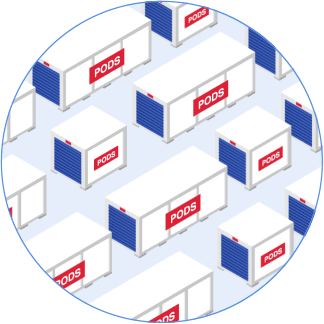 This may take up to 30 seconds.
We're searching over 200,000 containers to find you the best price.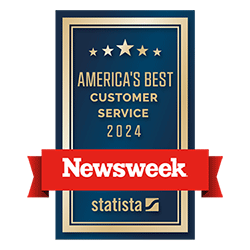 Recognized by Newsweek on "Best Customer Service" list among moving companies
We don't just promise great customer service, we deliver it. In a survey from Newsweek and Statista, PODS was ranked one of the best companies for customer service within the moving services category. Thank you, Newsweek, Statista, and to all our customers for trusting PODS!
Three PODS Portable Containers for the Perfect Fit
Large Container 16-Foot
Ideal for a 2-bedroom home, or up to 1,200 sq. ft.**
About the length of a standard parking spot
Comparable to a 10'x15' storage unit or a 20' truck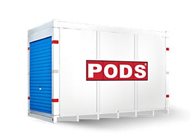 Medium Container 12-Foot
Perfect for a 1-bedroom home, or a 500-800 sq. ft. space**
Great for packing away things from 2 or 3 rooms
Compare to a 10'x10' storage unit or 15' truck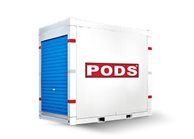 Small Container 8-Foot
Great for a studio or room of 500 sq. ft. or less**
A popular choice for college students
Comparable to a 5'x10' storage unit or 10' truck
Move. Store. Or Both.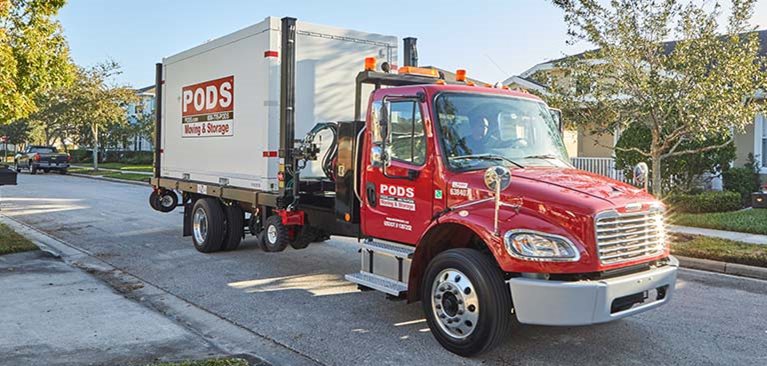 Your full-service partner for moving and storage
Over twenty-five years ago, we decided to make moving and storage easier by redesigning the experience around your needs. We take care of the driving*, and you can take all the time you need. And when you team up with PODS, you're not just getting a container. You're getting the full, personalized support of our above-and-beyond crew.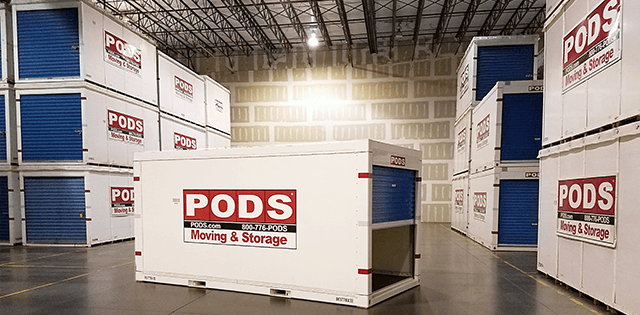 Storage that fits your stuff — and your needs
We started out in 1998 as a portable storage company, so our roots in storage run deep. PODS brings the storage to you, so you don't have to worry about the hassle of driving, and you can store your container in your driveway or at one of our private, secure facilities. We're here to help you, every step of the way.
Moving Can Get Complicated. We're Here for You.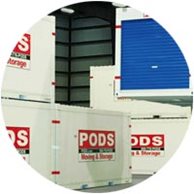 Flexible moving solutions
It's your move, and we're here to make it happen. Unlike traditional moving companies, we have solutions for every situation, with storage built in. And if anything changes, rescheduling is easy.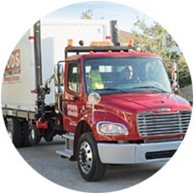 Experts who care
We understand moving can be stressful. That's why we're here for you at every step of your journey, so you can get excited about what's ahead.
Whether you're looking for a DIY or full-service solution - or something in between - our team is here to help personalize your experience around your needs. We take care of the driving* and delivery, and if you need a little extra help, we can connect you with the pros to help with packing and loading, and car shipping services.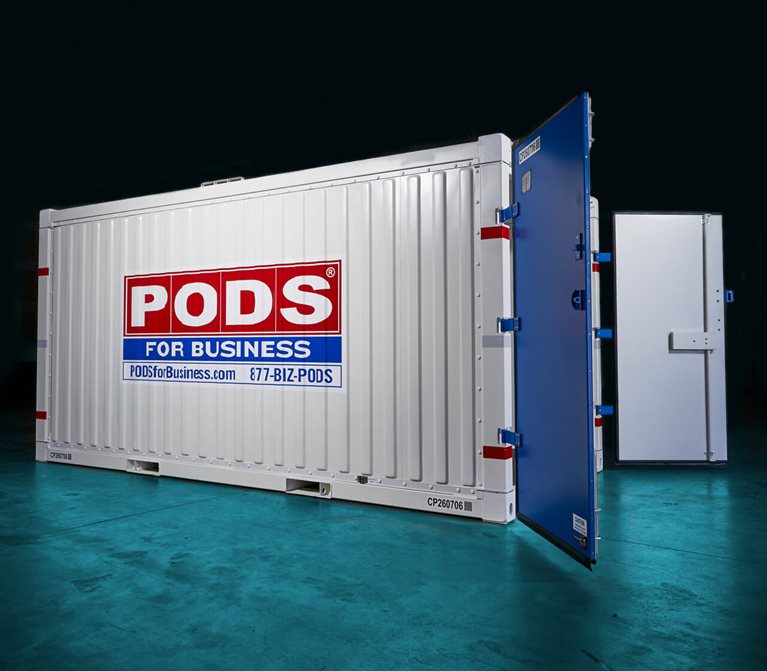 Moving Your Business Forward
Looking for commercial moving or storage options? We've got a solution, whether you're looking for a little extra space or opening 60 new locations on the other side of the country.
Visit PODS for Business
Let's Get Started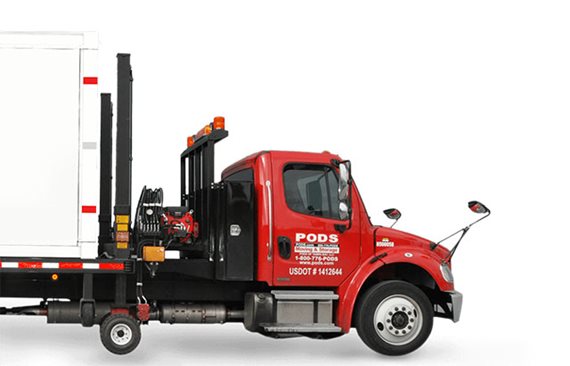 Choose the service you need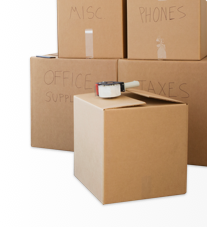 *Limited service areas may apply. Please call PODS for service availability. PODS arranges for independent third-party motor carriers to transport containers long-distance between PODS' service locations.

**Container sizes are for guidance only and may vary slightly. Dimensions are based on exterior measurements.