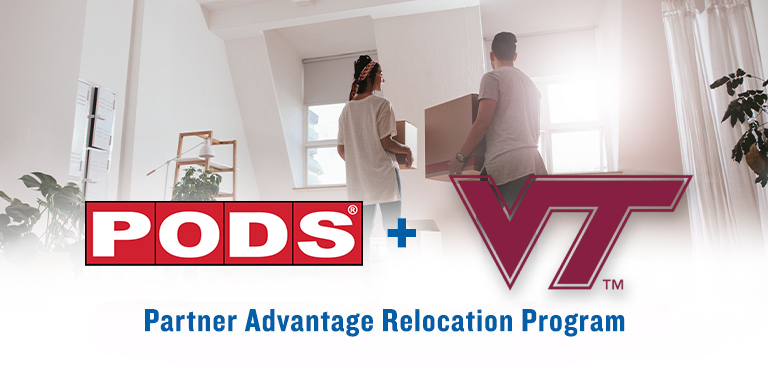 WELCOME TO THE PODS MOVING MARKETPLACE
Get Started today
Fill out the moving needs form to have a relocation specialist contact you directly. While they are building your unique moving quote, please visit our Moving Network Partners.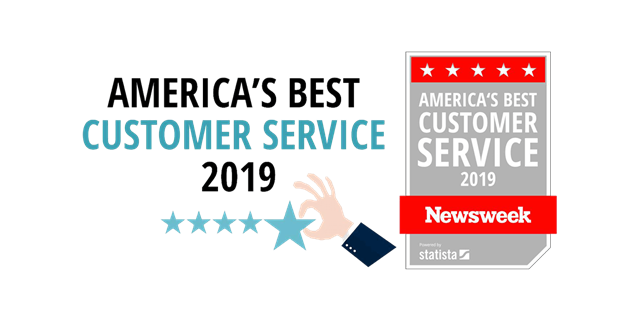 PODS RANKS #1 IN CUSTOMER SERVICE FOR MOVING COMPANIES
We don't just promise great customer service, we deliver it. In a survey commissioned by Newsweek, PODS ranks #1 in customer service within the moving services category. Thank you, Newsweek. But more importantly, to all of our customers, THANK YOU!
How PODS Works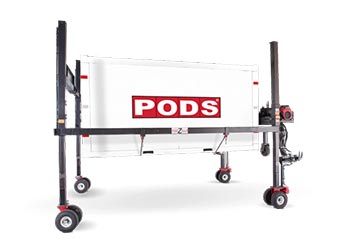 Get It & Load It
We deliver your moving and storage container. Take all the time you need to load it. And if you want help, we can connect you with packing and loading companies in your area.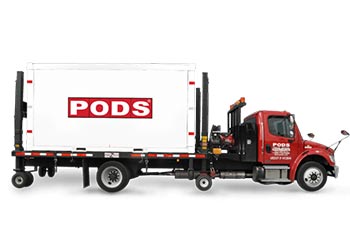 Move It
We'll take care of driving your PODS container to your new home, whether you're moving across town or across the country.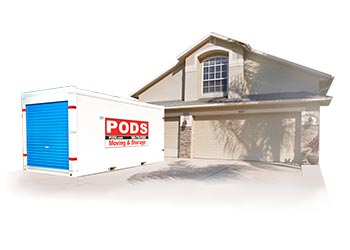 Keep It
Choose on-site storage and keep your container on your property for as long as you like to enjoy easy, anytime access to your stuff.
OUR PORTABLE STORAGE UNITS offer lots of advantages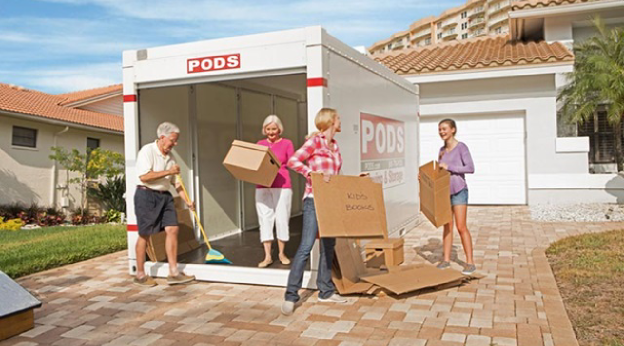 Take your time
Our portable storage containers are rented by the month, which includes
the time the container may spend in your driveway, in storage, or en route
to your new home. This gives you the flexibility to load and unload at your
own pace, and on your own schedule. And if your situation changes and
you need more time, no worries. You can rent our containers for as long
as you like.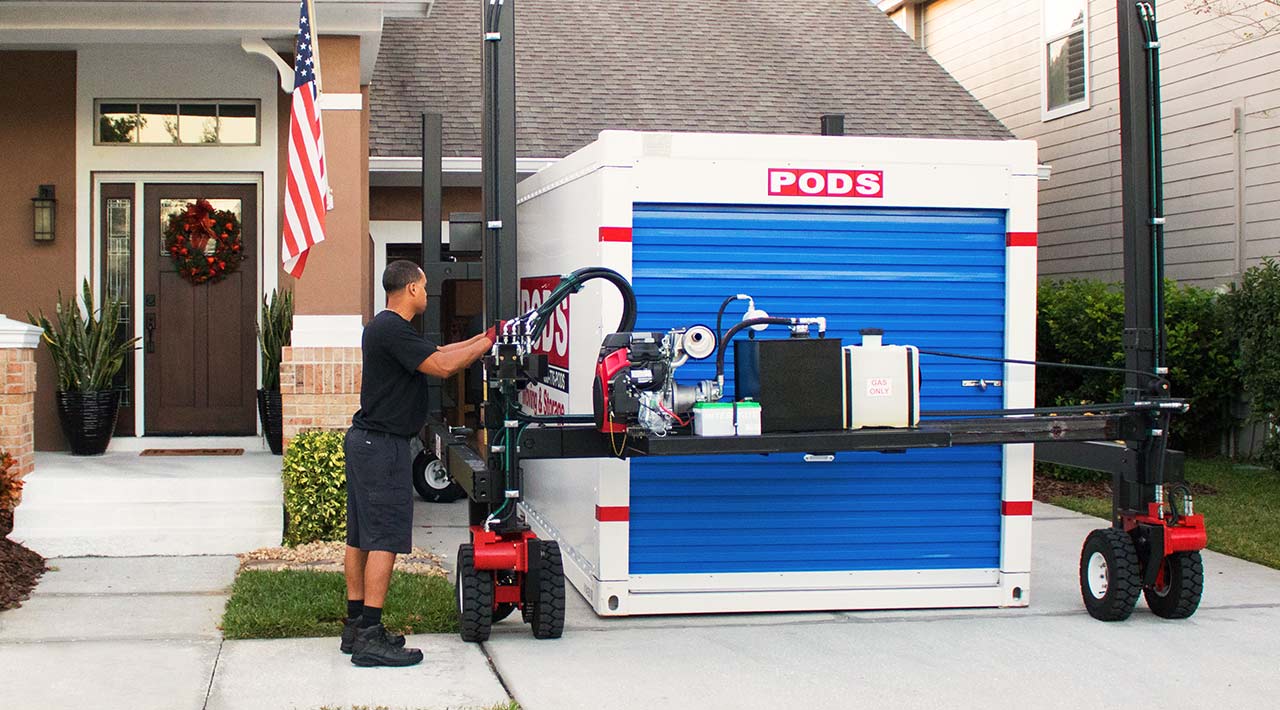 During Your Move
Our ground-level portable containers mean no hiking up and down a ramp while loading and unloading. And because there's no time limit, there's no need to rush. You can take all the time you want. We also have PODZILLA to help keep your container level when we lift it onto, and off of our trucks.

Learn More
take their word for it: Moving & Storage Stories