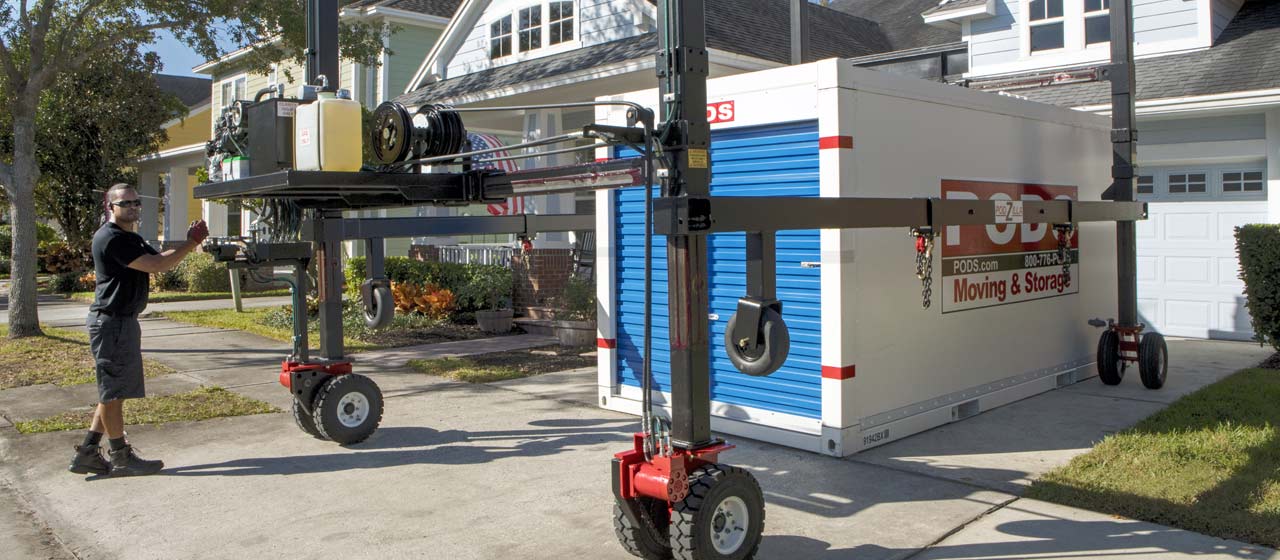 STEP 9: FINAL CONTAINER PICK-UP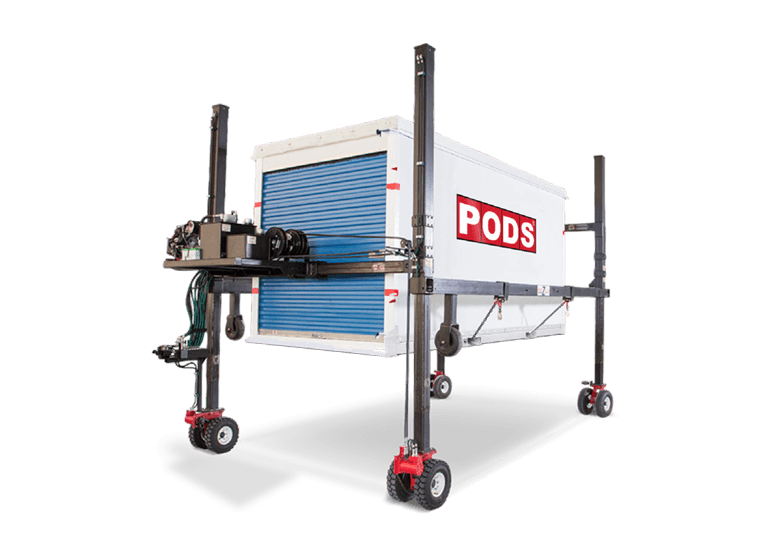 FINAL PICK-UP OF YOUR EMPTY CONTAINER
If you don't need storage, and have unloaded everything from your
container
, it's time for us to pick it up, completing your move with PODS. Again, you don't have to be present for this service. Just don't forget to remove your padlock before we arrive. And please make sure that
PODZILLA
® has a flat, level, unobstructed path with clearances of 12' wide X 15' high X 40' long.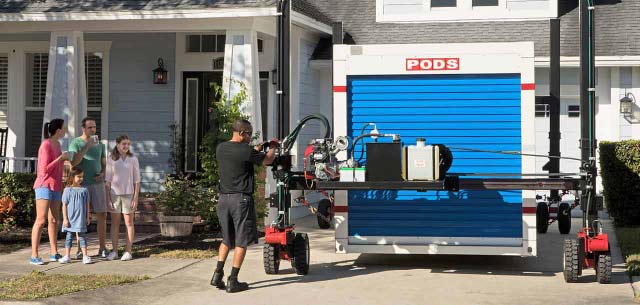 AVOID EXTRA COSTS BY SCHEDULING YOUR FINAL CONTAINER PICK-UP ASAP
Let us know as soon as you can when to pick up your container. Keep in mind that PODS rents containers by the month, and we don't prorate, so if you won't be needing your container, be sure to schedule final pick-up before your monthly charge date, so you're not charged for another month.
Let's Get Started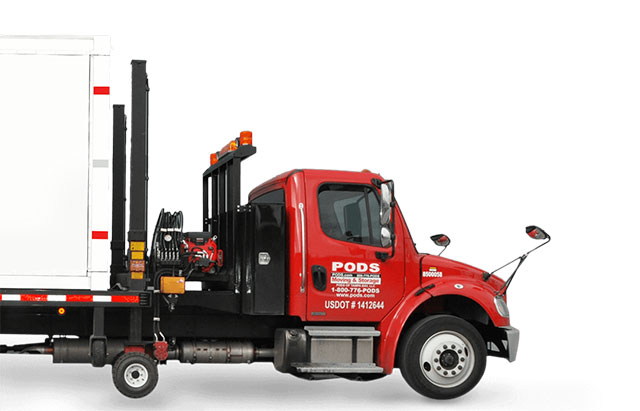 Choose the service you need.