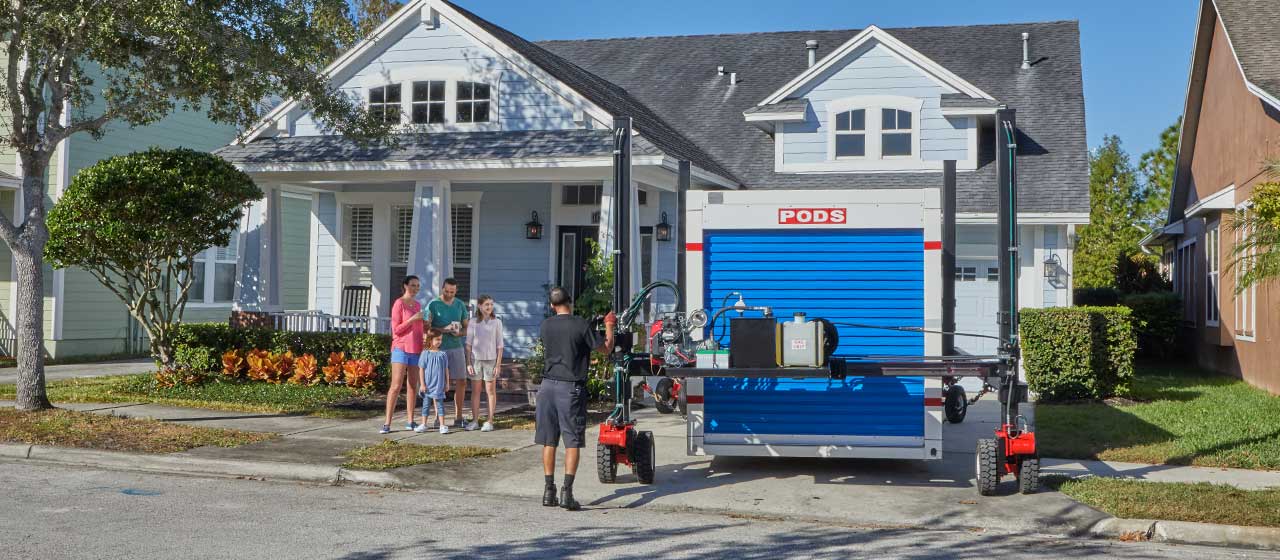 Step 5: Container Pick-up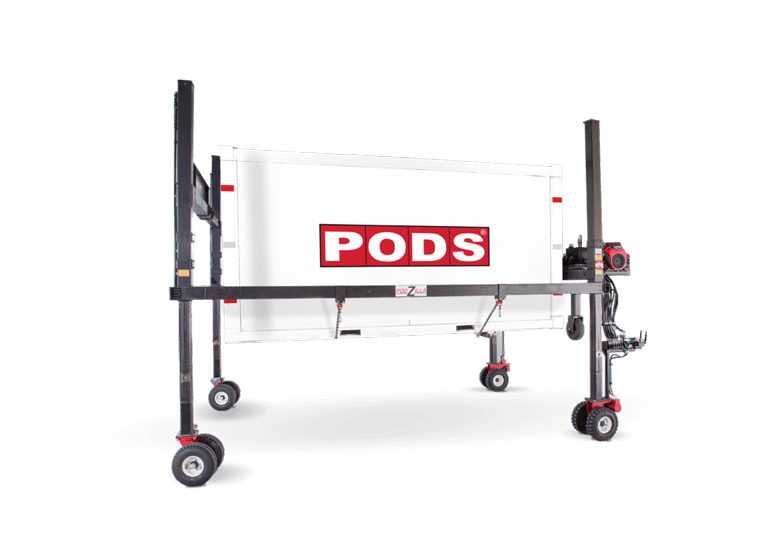 We pick up your loaded container for transport
When you're ready, we pick up your loaded PODS container and take it back to one of our
secure storage centers
, where we transfer it to a long-haul truck for transport to your new home. Just like when we delivered it, you'll receive a call and email after 6pm the night before the pick-up with your 3-hour service window. On pick-up day, you'll get a call from your PODS driver when they're on the way.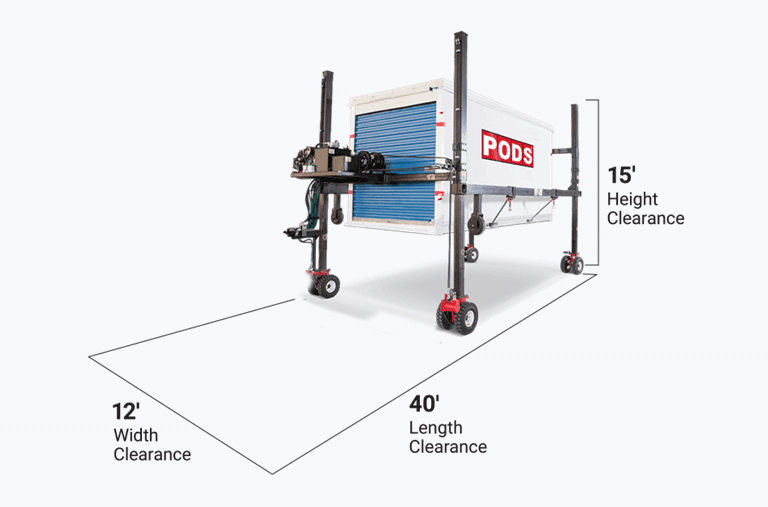 PODZILLA® returns
It's back! Our patented, level-lift system returns to your property to carefully load your container back onto our truck for a temporary trip to your local PODS Storage Center. That means we need an unobstructed path to your container with clearances of 12' wide X 15' high X 40' long. As a reminder, you don't have to be there when we pick up your container, but double check to make sure it's locked and ready for pickup by 7am. Unlocked containers will not be picked up.
Learn about Container Placement Requirements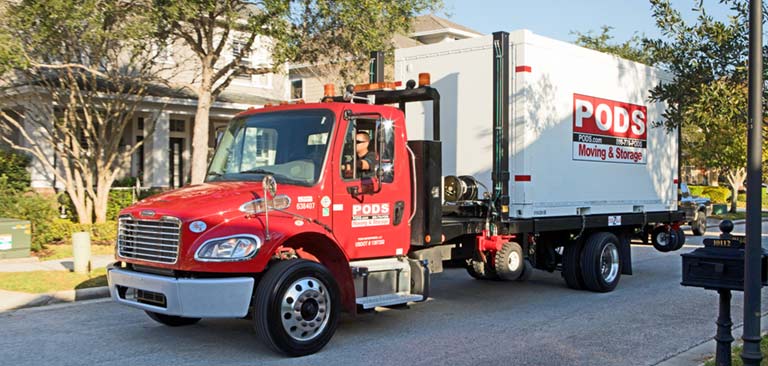 Multiple pick-up options
Just as we can deliver multiple containers in stages, we can also pick them up that way. So if you have multiple containers on your property, we can pick them up one at a time as they're loaded, freeing up space and helping you stay organized.
Let's Get Started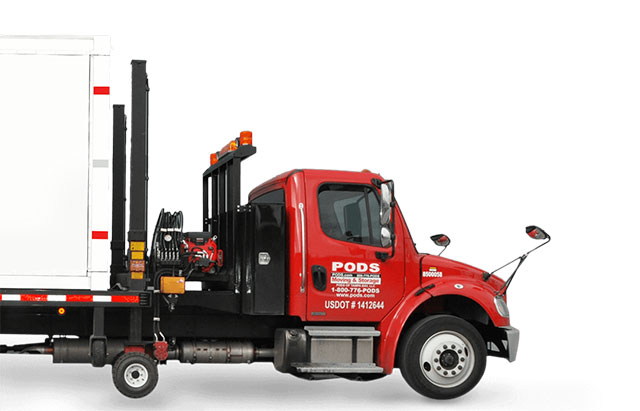 Choose the service you need.