For the well-being of our employees, PODS Associates are currently working from the safety of their homes. We appreciate your patience as you may experience longer than normal wait times. For more information about how we're supporting our customers and our COVID-19 response,
click here
.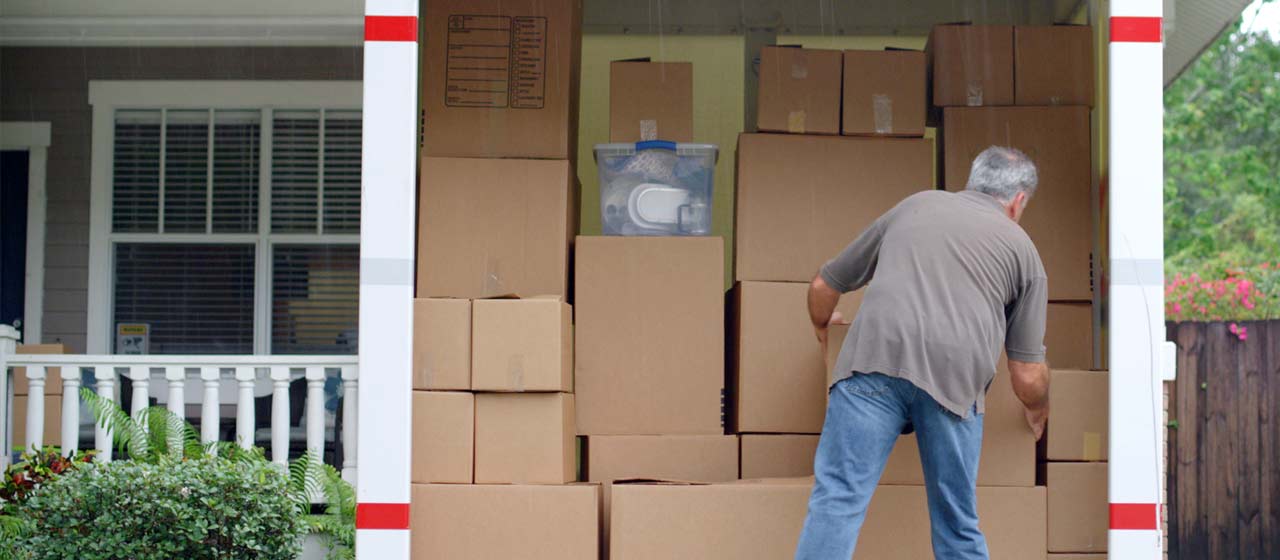 STEP 4: LOADING YOUR MOVING CONTAINER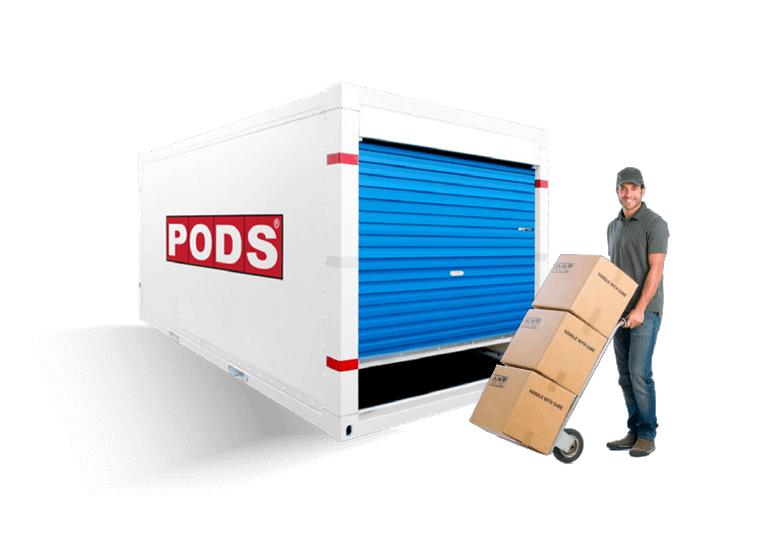 LOAD YOUR PORTABLE CONTAINER
PODS makes loading a container super easy to
help your move be less chaotic
. With convenient placement in your driveway, our ground-level containers mean there's less distance to cover carrying heavy boxes and furniture. There's also no ramp to climb, making loading your container that much easier! And since you own the lock and key to secure it, you can rest assured that no one else will have access.
GET PROFESSIONAL PACKING AND LOADING HELP TO LIGHTEN YOUR LOAD
As mentioned above, PODS' ground-level containers make loading a lot easier. So do our helpful
packing and loading tips
. We can also connect you with trusted
packing and loading companies
in your area that will do as much, or as little of the work as you'd like. Whether you just need help with the heavy stuff, or want your whole house boxed and loaded, they'll maximize your container space and minimize the risk of damage to your stuff while in transit. It's always a good idea to schedule their arrival for at least one day after your container delivery date.
TAKE ALL THE TIME YOU NEED TO LOAD YOUR CONTAINER
With PODS, you make the schedule so you can take all the time you need to
prepare for your move
. Because our
portable containers
are rented by the month, you can take all the time you need to pack and load. And if you discover that you're going to need more container space as you're packing, no worries. We can deliver additional containers with a simple phone call. Just remember, if you do use multiple containers, it's always a good idea to keep a list of your container numbers and an inventory of which belongings are in each container.
You can customize your move
Flexibility would be our middle name if we had one. That's because we offer moving solutions that allow you to control the chaos and avoid some of the stress a big move can bring.
Move some stuff. Store some stuff. Ship some stuff. If you're downsizing, for instance, PODS gives you the option to move the stuff for your new home in one container and store the stuff you can't fit, but still want to keep, in another. You can even ship a third container of items you no longer need to relatives, like your kids, perhaps.
Why not move in stages?
Using multiple containers and staggering their deliveries can help make your move a lot less stressful and a lot more organized. Multiple containers will also help
minimize stress while packing
for your move, as you won't have to worry about whether all of your items will fit. By partitioning your belongings into different containers organized and labeled as "Need Now", "Daily Use", "Kitchen", "Living Room", "Bedrooms", "Outdoor", etc., you can break your big move up into several "mini-moves" that give you all the time you need to unload and organize one part of your new home before moving on to the next.
When you're ready to go, schedule your container pick-up
After packing and loading your stuff into a PODS container, the next step is to set up a pick-up date for your portable container. It should be noted that our calendar can fill up quickly, so the earlier you schedule, the better the chance we'll be able to provide your service exactly when you want.
Let's Get Started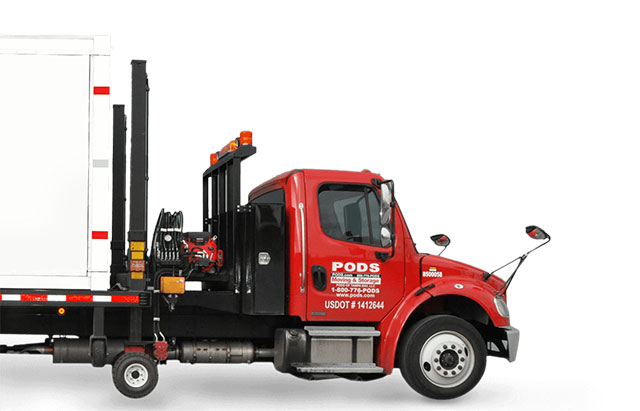 Choose the service you need.