For the well-being of our employees, PODS Associates are currently working from the safety of their homes. We appreciate your patience as you may experience longer than normal wait times. For more information about how we're supporting our customers and our COVID-19 response,
click here
.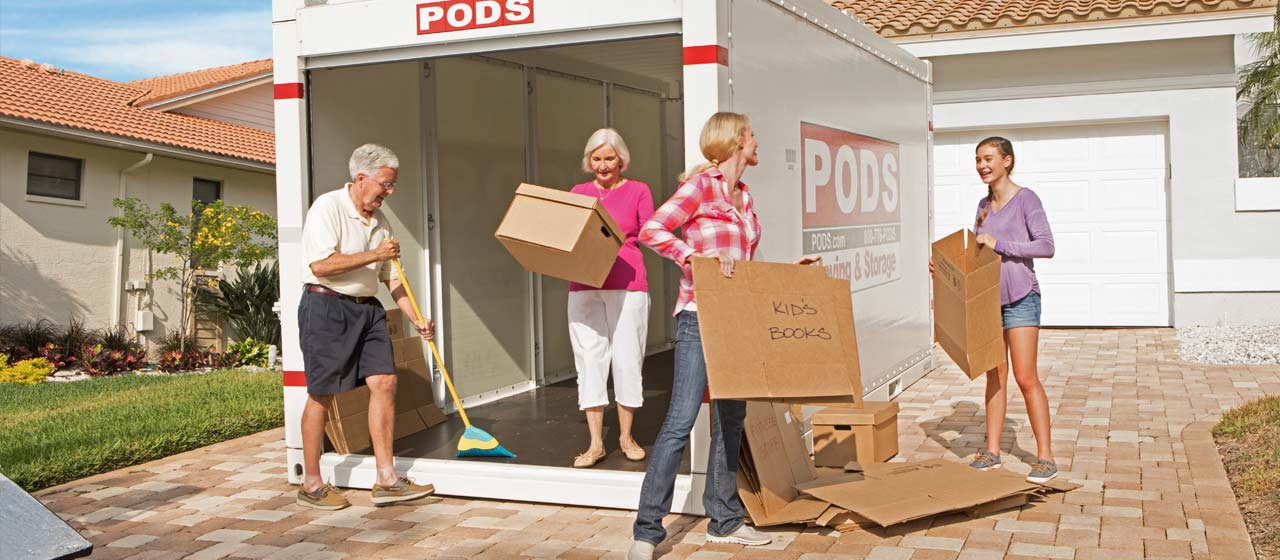 Step 3: moving Container Delivery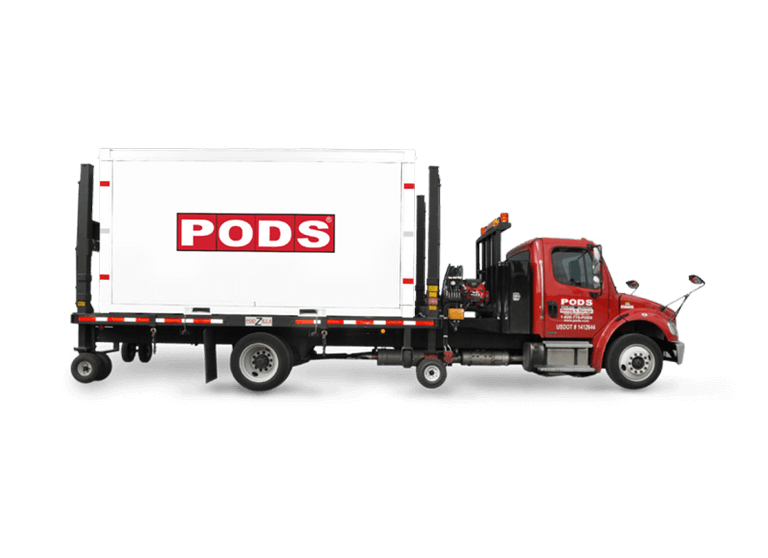 HERE COMES YOUR PODS MOVING CONTAINER!
You've secured your moving container rental, now what? We'll send an email the evening before your scheduled delivery date with a 3-hour delivery window for the following day. Your PODS driver will also call when they are en route. It's not necessary to be present for your container delivery, but if you're unsure about where you want it placed, you should be there to discuss your options with the driver.
PREPARE FOR YOUR DELIVERY BY DOUBLE-CHECKING YOUR INFORMATION
A week or so before your portable container is delivered, it's a good idea to verify your address, contact information, and service dates, as well as to confirm your
container's placement
details.
Do you have all the necessary permits?
If a permit is required for your moving container, it should be available to present to your PODS driver upon container delivery, or sent to your PODS Customer Care Associate beforehand.
Relax and enjoy podzilla® in action
When your container arrives, your PODS driver will use PODZILLA, our patented level-lift system, to carefully move it into position. PODZILLA's maneuverability and our containers' roll-top doors allow for lots of placement options! It's important to remember that PODZILLA and our trucks require a flat surface free of obstructions, with clearances of 12' wide X 15' high X 40' long in order to deliver your container. So don't forget to move your car if it's in the way. Not sure what to do while PODZILLA does the heavy lifting? Check out these packing tips to help you prepare for your move!
If you have any concerns or specific delivery constraints, call PODS Customer Care at (855) 706-4758.
got multiple moving containers? Here's a tip.
We can deliver
multiple containers
on the same day if you have enough space, or stagger them in stages to help you stay better organized and less stressed. Your first container can hold your less frequently used items such as attic items and guest room furniture, and your last container could hold your most essential items that you'll be using all the way up to moving day, such as kitchen items. Keep both portable containers at your home with
on-site storage
, or store one in a storage facility near you. Don't forget to keep a list of what you put in each container and mark down each container's unique number.
Load your container and get ready to move
Once PODZILLA has finished the job, you're all set. You now have a sturdy, steel-framed, weather-resistant PODS container ready to be loaded. Not sure where to start with packing to move? Download our
packing and loading checklist
for portable container packing tips from the pros.
And in case you were wondering, our commitment to
great customer service
is unconditional, so our drivers don't expect a tip.
Let's Get Started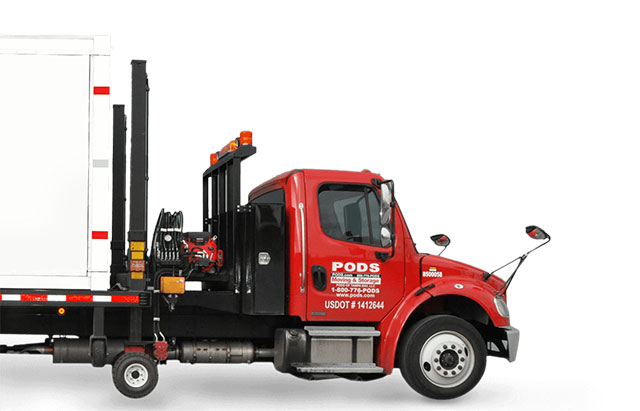 Choose the service you need.